From the cost of a tune-up, to the benefits of a maintenance contract and a checklist of what's included, here's everything you wanted to know when it comes to furnace maintenance services.
Furnace Tune Up Costs
How much does furnace maintenance in the Milwaukee area cost?  This is a well-deserved question since there's so many HVAC companies out there,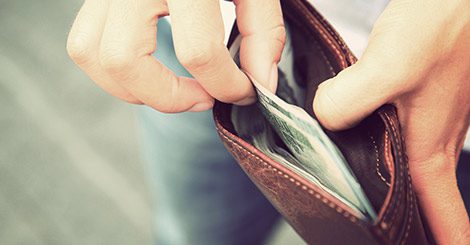 all promising to deliver the best tune-up at the lowest cost.  The truth is for a legit furnace tune from a reputable heating company takes 60-90 minutes and typically costs $125-$200.  Things like preferred pricing with a furnace maintenance contract or promotional discounts can impact where you land in that range.
Furnace Tune Up Costs Covers:
Inspection & cleaning.  A legitimate tune-up follows ACCA's globally recognized standards to ensure a thorough inspection and cleaning of the air filter, blower motor, and other parts that can slow your HVAC system down.
Repair recommendations.  In addition to a very thorough inspection and cleaning of your heating system, you can trust our technicians to proactively bring potential issues to your attention.
---

When you schedule your furnace maintenance you have the option of paying for a single maintenance visit, or to enroll in a "furnace maintenance plan" or "maintenance contract."  The main benefits of a maintenance plan are the discounted services, courtesy service reminders and priority scheduling when you need service.   Learn more about the the benefits of a furnace maintenance contract.
---
Furnace Maintenance Checklist
Ever wonder what happens when the furnace maintenance guy (or gal) shows up?  Why some tune ups are dirt cheap, and others questionable?  Well, we think it's a valid question – with the varying cost of furnace maintenance, it's important to know exactly the quality of maintenance services you're paying for.  Capital Heating & Cooling follows the globally recognized ACCA Gas Furnace Maintenance Checklist.
---
Signs Your Furnace Needs a Tune Up
If you're one of the many who faithfully schedule their annual furnace maintenance, the following warning signs shouldn't be a concern.  But, if you've neglected to have your heating system professionally cleaned and 
inspected from top to bottom, the following are signs you need a furnace tune up – maybe even replacement if your equipment is over 15 years old.
Heat Bills are Ridiculous
Heating your home uses more energy and costs more money than any other system in your home — typically making up about 42% of your utility bill. So, when it comes to ways to save money on heat bills, furnace maintenance tops the list.  Assuming you're not heating the outdoors, the average* Milwaukee area heat bill during winter months, in a modest size single family home is around $100-$130 a month.  Now, because your home may be bigger, smaller, more or less active, better insulated, etc., this number may not be an accurate gauge to determine if your heat bills are ridiculous.  But, if you haven't had your furnace cleaned in years, you can bet they are.
You Need Frequent Furnace Repairs
Well maintained equipment shouldn't need frequent furnace repairs. If you're calling for furnace repair services a few times a year, a head to toe inspection and cleaning of your furnace should resolve these ongoing repairs.
Truth be told, Capital Heating & Cooling provides a full system diagnostic with our furnace repairs. Which means similar to a furnace tune-up, when we repair your furnace, we scan the system top to bottom to identify the problem and identify any related parts that may be close to failure.  Now, reactive furnace repair services shouldn't replace your preventative HVAC maintenance, but it helps to know we've got your back.
Furnace is Making Strange Noises
Strange sounds when you turn your home's heating system on are an indicator something needs adjustment and/or a repair.  Whether it's a worn out fan belt or a part that needs oil, a high quality tune up a should cover a laundry list of important tasks such as cleaning & tightening electrical connections, lubricating moving parts, inspecting fan motor and blower assembly.
Furnace is Not Working Right
Common furnace troubles like short cycling or your furnace leaking water is frequently due to lack of maintenance and is a good indicator that something clogged ie. condensate drain and/or the air filter.
---
Benefits of Furnace Maintenance
Lower Heating Bills.  Routine furnace maintenance ensures your heating system runs at top efficiency, costing less to operate.  In fact, according to Energy.gov's heating tips, furnace maintenance combined with equipment upgrades, recommended insulation, air sealing, and thermostat settings, you can save about 30% on your energy bill.
Prevents emergency repairs.  Preventative maintenance catches potential issues before they become an emergency.  Emergency furnace repairs are disruptive, costly, and can be avoided with an annual tune-up.
Longer furnace lifespan.  Over time, the parts of your furnace will wear out, snap, and crack however, failure to maintain your equipment accelerates this and leads to premature furnace failure.
Keeps warranties in tact.  Whether your furnace is brand new or aging but still under an extended warranty, annual furnace maintenance is required to keep manufacturer warranties intact. Skipping a tune-up could result in a lapse of coverage, which means if something goes wrong, you could be on your own because you haven't had it professionally cleaned every year.
The benefits of routine furnace maintenance are endless, and the cost of a furnace tune-up is well worth the money.
For more answers to frequently asked questions or to schedule furnace maintenance in Milwaukee and surrounding areas, contact Capital Heating & Cooling online or call 414.384.4822.