24-Hour Emergency Repairs, 7 days a week
Same Day Appointments
1 Year Repair Guarantee
Friendly, Certified Technicians
For whole home generators, call us at 414-316-3467.
Be Ready With An Automatic Standby Generator
Is your home prepared to deal with power loss? With an automatic standby whole-home generator, it will be! There are many things that can cause power outages, such as trees falling on power lines or severe storms and weather conditions (we all know how bad the snow can get in the Menomonee Falls, WI & Wauwatosa, WI areas!) But you can make sure your family and home will have the electricity you rely on with standby generator installation from the Capital Heating & Cooling team!
How An Automatic Generator Works
Standby generators will power up automatically when a power loss occurs and they'll also shut themselves down automatically when your home's power is back up and running…now that's hassle-free!
These generators are installed outside of your home and use natural gas or propane as fuel… that means they can pretty much run continuously during an outage! Plus you won't have to worry about refueling! With power from a standby generator, you can enjoy:
Find The Automatic Standby Generator For Your Needs
There are different types and sizes of standby generators depending on your home's electrical needs and what you want to be powered during an outage. Our qualified technicians have the experience to help you find the standby generator that fits your specific needs.
Why Call Us For Automatic Generator Needs?
Here are a few reasons customers continually choose Capital Heating & Cooling for their home comfort:
24/7 availability
Certified and knowledgeable technicians
Better Business Bureau accreditation
100% Satisfaction Guarantee
Call us today at 414-316-3467 for all of your standby generator needs. Our certified technicians are ready to help you enjoy the peace of mind that comes with an automatic generator!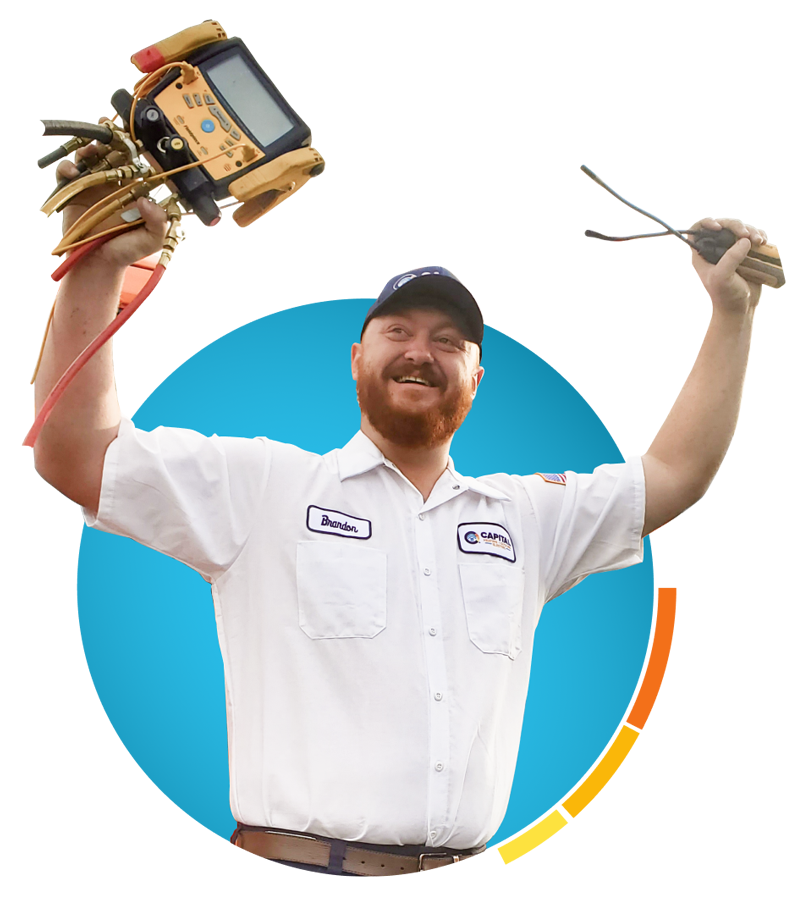 Why Choose Capital?
Capital Guarantees
Capital Heating, Cooling & Electric stands behind all our work. You are covered on the installation of your heating or cooling system by the following guarantees and more:

Your 100% Unconditional Satisfaction Or Your Money-Back Guarantee
5-Year Comfort Guarantee
Exclusive Lemon-Free Guarantee
Lifetime Installation Components & Craftsmanship Guarantee
Lifetime Ductwork Warranty
Flexible Financing
Capital cares to make your life better today, without YOU having to worry about tomorrow. So we also offer a number of financing options to help you with your HVAC system repair or replacement costs.
Capital Communication
We will let you know what to expect on the day of your installation, and introduce you to your Furnace installer before they arrive at your doorstep. At least 24 hours prior to your installation, you'll receive a "Meet Your Installer" email with:
Technicians' photo
# years experience
Photo of the install truck
In Transit text
In addition to the friendly introduction, you can rest assured that the technicians installing your heating system are highly vetted, trained, and nationally accredited. In fact, many of our technicians are relocated from around the country to ensure YOU only get the best.