Capital cares about old-fashioned customer service.
Capital cares to always answer your call, days, nights and weekends.
Capital cares you breathe clean, healthy air.
Capital cares you always have maximum comfort and safety in your home.
Capital cares to guarantee red carpet service and superior workmanship.
Your One Stop Shop
For Heating, Air Conditioning, and Electric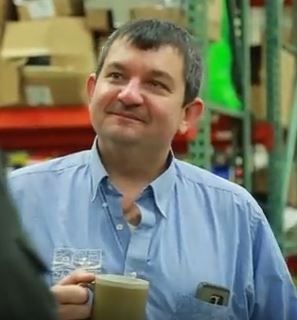 "I started this business because I couldn't get any Heating and Air company to service the apartment buildings I owned when the heat went out. Not a single HVAC company would even respond in a timely manner, let alone do the job RIGHT the first time. That was simply not acceptable for my tenants. They depended on me to ensure they and their families were not only comfortable, but SAFE in their apartments.
So, after spending one long, stressful night fixing the building's heating system myself, I decided that Milwaukee desperately needed a heating and air company that actually CARES about people. A company that felt a moral obligation to be there when someone called them for help.
So, I built Capital Heating & Cooling from the ground up to BE that company. Today, I realize it was probably the best decision I ever made, next to marrying Laura, of course."
-Jason Fox, Owner