Stay Cool this Summer
A cool, comfortable, energy-efficient home is just a phone call away! Call Capital Heating & Cooling.
24-Hour Emergency Repairs, 7 days a week
We repair all makes & models of air conditioners
Same Day Appointments
1 Year Repair Guarantee
NATE-Certified air conditioner repair technicians
For emergency cooling repair, call or text us at 414-316-3467.
Capital Heating & Cooling is the premier one-stop-shop for the best air conditioning services in Milwaukee.
Available for 24-hour service, our specially trained air conditioner technicians are certified for any kind of air conditioning service:
With flexibile financing options, the cost of air conditioning services in Milwaukee won't be an issue. Find the AC service that's right for you now!
---
Ductless Cooling Systems
If you'd like to save energy or get targeted cooling in a specific area of your Milwaukee home, consider our compact ductless air conditioning units! Designed to be mounted directly on the wall of nearly any space, these units provide effective cooling without the need for extensive duct work. Call us today to learn more about our ductless cooling expertise:
---
Geothermal Cooling Systems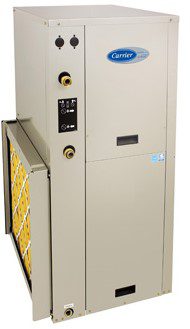 For Milwaukee homeowners who are concerned about environmental responsibility and costly energy bills, a geothermal cooling system is a truly best-in-class solution. Utilizing the earth's naturally cooler ground temperature, these systems transfer heat from your home without polluting the environment. We have experience installing these systems throughout Southeastern Wisconsin. Find out how you can save money and reduce your carbon footprint with our geothermal cooling options:
---
Get Service on your Cooling System at a Fair Price
Our experts have been servicing homeowners across Milwaukee and Waukesha Counties since 2007. From initial system design to emergency repairs and ongoing maintenance plans, we're your partner for comfort and health every step of the way.
Call us at 414-316-3467
 to schedule a free HVAC services consultation.
Submit the form below to schedule expert a/c services.
If you would like immediate assistance, please call or text 414-316-3467.