Earth's Mightiest Technicians perform the most amazing tune-up in the universe . . .
We recalibrate your AC and furnace to Like New condition
Deep-clean your system
Perform a comprehensive safety check
Maximize efficiency, saving you money on energy bills
And extend the LIFE of your heat and air system, saving you even more money
Save Money with Beyondifications
Since Capital goes WAY beyond a standard heat and air "tune-up", we call them Beyondifications. The name hit us like a ton of bricks one day, because in everything we do here at Capital, we believe in always going above and beyond for YOU.
And the only thing better than a Capital Furnace Beyondification is joining the Capital Cares Club, where you get TWO Beyondifications every year (AC and furnace), Front-of-the-Line service, $400 Capital Cash, discounts on repairs, and tons more benefits.
Beyondification Checklist
When we do our Capital work on your AC or furnace, we use a checklist that exceeds ACCA's national requirements. Our NATE certified technicians will follow our 54-point Beyondification Checklist, because we believe performing a comprehensive safety inspection and deep-clean and recalibration of your AC and Furnace is the RIGHT thing to do.
What To Expect
Prior to your scheduled Beyondification, you'll receive a virtual greeting from your technician, complete with their photo, vehicle, experience level and even a little about themselves.
We Beyondify your AC or furnace.
Once we've completed our work, you will receive a copy of your Beyondification Checklist results along with your technician's written recommendations or comments.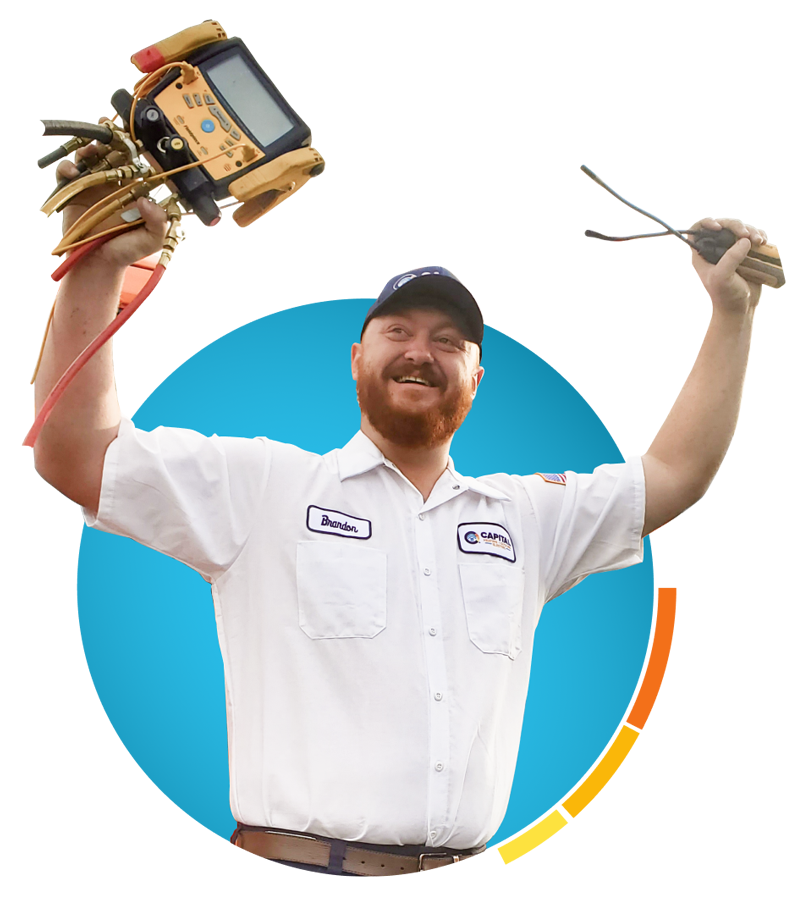 Why Choose Capital?
Capital Guarantees
Capital Heating, Cooling & Electric stands behind all our work. You are covered on the installation of your heating or cooling system by the following guarantees and more:

Your 100% Unconditional Satisfaction Or Your Money-Back Guarantee
5-Year Comfort Guarantee
Exclusive Lemon-Free Guarantee
Lifetime Installation Components & Craftsmanship Guarantee
Lifetime Ductwork Warranty
Flexible Financing
Capital cares to make your life better today, without YOU having to worry about tomorrow. So we also offer a number of financing options to help you with your HVAC system repair or replacement costs.
Capital Communication
We will let you know what to expect on the day of your installation, and introduce you to your Furnace installer before they arrive at your doorstep. At least 24 hours prior to your installation, you'll receive a "Meet Your Installer" email with:
Technicians' photo
# years experience
Photo of the install truck
In Transit text
In addition to the friendly introduction, you can rest assured that the technicians installing your heating system are highly vetted, trained, and nationally accredited. In fact, many of our technicians are relocated from around the country to ensure YOU only get the best.