Heating Repair, Installation, and Maintenance
Same Day Repair, 7 Days a Week
Same Day Installations, 7 Days a Week
Furnace Beyondifications for season-long comfort
NATE-Certified Furnace technicians
For emergency heating repair, call us at 414-316-3467
Capital Repairs Your Furnace, Same Day
You should never have to wait to get your furnace back up and running when it breaks down.
That's why we believe in same day repairs, seven days a week.
We'll send a Capital technician to save your day, right away!
4 Signs You Need a Furnace Repair
1
Your energy bills are higher.
2
Your system is blowing out cold air.
3
Your unit is noisy (or noisier than usual)
4
Temperatures vary greatly from room to room
If you've noticed any of these signs of furnace damage, Call Capital immediately.
What System Should I Choose?
Capital's holistic approach to heating system installation means we look at the big picture to help you choose the unit that fits your specific home, lifestyle and budget. We're experts at installing every kind of heating system.
Capital's Furnace Beyondification
We go beyond when it comes to maintaining your furnace, so we don't just do a "tune-up".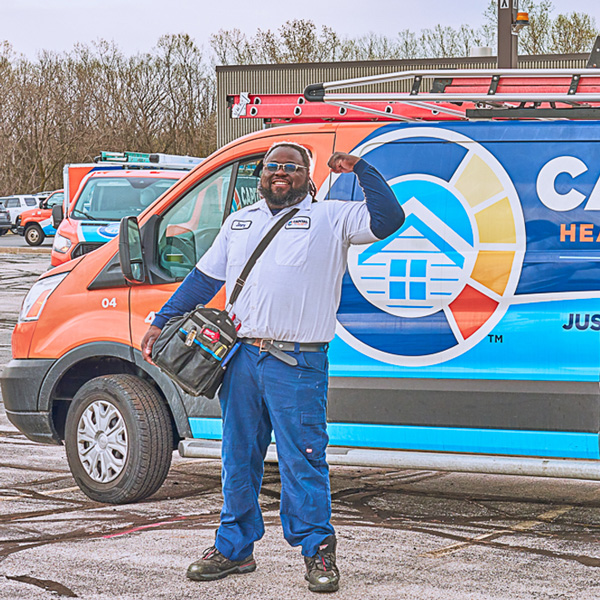 We recalibrate your furnace to Like New condition
Deep-clean your system
Perform a comprehensive safety check
Maximize efficiency, saving you money on energy bills
And extend the LIFE of your heating system, saving you even more money
And the only thing better than a Capital Furnace Beyondification is joining the Capital Cares Club, where you get TWO Beyondifications every year (AC and furnace), Front-of-the-Line service, $400 Capital Cash, discounts on repairs, and tons more benefits.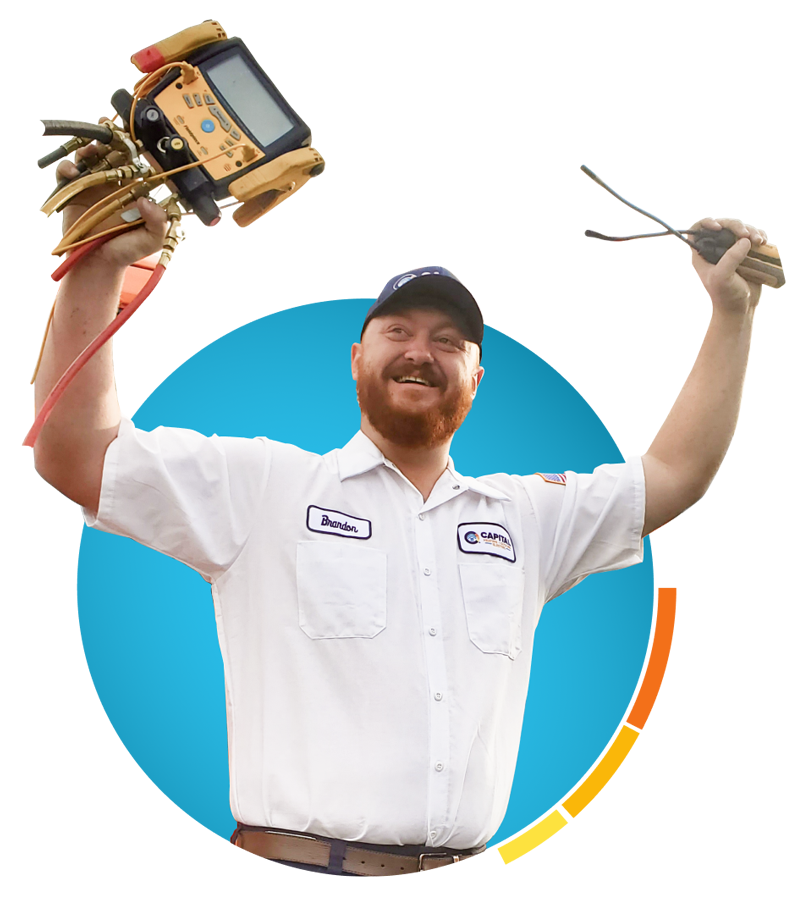 Why Choose Capital?
Capital Guarantees
Capital Heating, Cooling & Electric stands behind all our work. You are covered on the installation of your heating or cooling system by the following guarantees and more:

Your 100% Unconditional Satisfaction Or Your Money-Back Guarantee
5-Year Comfort Guarantee
Exclusive Lemon-Free Guarantee
Lifetime Installation Components & Craftsmanship Guarantee
Lifetime Ductwork Warranty
Flexible Financing
Capital cares to make your life better today, without YOU having to worry about tomorrow. So we also offer a number of financing options to help you with your HVAC system repair or replacement costs.
Capital Communication
We will let you know what to expect on the day of your installation, and introduce you to your Furnace installer before they arrive at your doorstep. At least 24 hours prior to your installation, you'll receive a "Meet Your Installer" email with:
Technicians' photo
# years experience
Photo of the install truck
In Transit text
In addition to the friendly introduction, you can rest assured that the technicians installing your heating system are highly vetted, trained, and nationally accredited. In fact, many of our technicians are relocated from around the country to ensure YOU only get the best.