Your electrical wiring is one of the most important aspects of your home. This is why we encourage homeowners to come to the Capital Heating, Cooling & Electric professionals. One thing you'll always hear from us is that "Capital Cares!" It's because it's true. We take your home wiring services seriously. You can rest assured that our team members have it covered because:
We have a "worry free, peace of mind" guarantee.
We've worked in Milwaukee and the surrounding area dating back to 2007.
We have a property protection plus guarantee.
Wiring installation and electrical rewiring are a breeze when we're by your side. We believe that you deserve the maximum amount of comfort and safety in your home. We also make sure that our services reflect this.
Contact us for your electrical wiring and rewiring in Milwaukee, WI. Give us a call, day or night, at 414-316-3467
ELECTRICAL WIRING INSTALLATION
We install everything you could possibly need installed in Milwaukee. If you're looking to install anything from an electrical panel to GFCI and AFCI outlets, we're the team to rely on. We care about our customers and we go the extra mile to ensure your satisfaction.
ELECTRICAL WIRING REPLACEMENT
Electrical wiring replacement or "rewiring" can be a daunting task. It's even intimidating when you're looking for a team to perform the work for you. We take this into account and understand the importance of our role. It's why we believe in spending the time to do the job right.
ELECTRICAL WIRING REPAIR
Are your lights flickering? Are you noticing that sparks are starting to fly? Our professionals are available to fix your issues. We're even available 24/7 for emergency repair should you need it.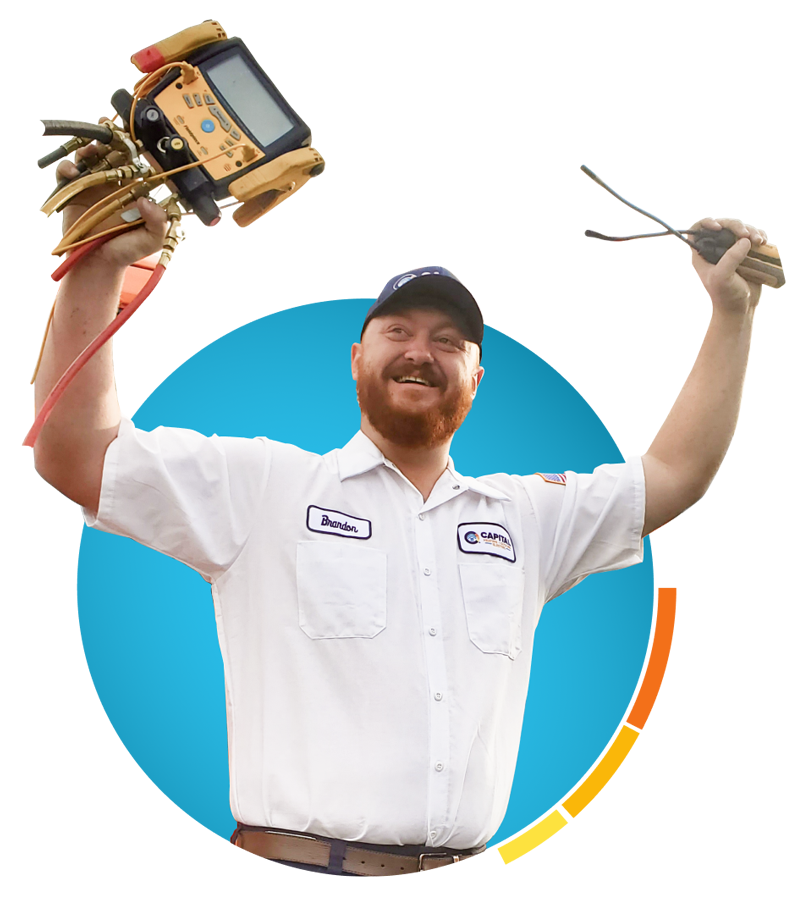 Why Choose Capital?
Capital Guarantees
Capital Heating, Cooling & Electric stands behind all our work. You are covered on the installation of your heating or cooling system by the following guarantees and more:

Your 100% Unconditional Satisfaction Or Your Money-Back Guarantee
5-Year Comfort Guarantee
Exclusive Lemon-Free Guarantee
Lifetime Installation Components & Craftsmanship Guarantee
Lifetime Ductwork Warranty
Flexible Financing
Capital cares to make your life better today, without YOU having to worry about tomorrow. So we also offer a number of financing options to help you with your HVAC system repair or replacement costs.
Capital Communication
We will let you know what to expect on the day of your installation, and introduce you to your Furnace installer before they arrive at your doorstep. At least 24 hours prior to your installation, you'll receive a "Meet Your Installer" email with:
Technicians' photo
# years experience
Photo of the install truck
In Transit text
In addition to the friendly introduction, you can rest assured that the technicians installing your heating system are highly vetted, trained, and nationally accredited. In fact, many of our technicians are relocated from around the country to ensure YOU only get the best.