Unico Small Duct Cooling In The Milwaukee Area
Ideal for Historic Homes & Remodels
Same Cooling Power as Conventional Systems
Whisper-quiet Performance
NATE-Certified HVAC repair technicians
For emergency HVAC system repair, call us at 414-316-3467.
Unico Small Duct HVAC Systems
The Unico system, with its smaller sized components, is perfect for older homes because it can be discreetly retrofitted into existing spaces without the need to gut the home. It's also perfect for remodels because it can be fitted seamlessly into the new spaces without the need for extensive remodeling or intrusive ductwork.
The smaller ducts are also easier to hide and blend in with existing surroundings much more readily. All of this equates to less mess, less dust, and less time for Unico installation.
How It Works
The system consists of a small, modular air handler that is connected to a network of small, flexible ducts. The air handler is designed to fit into tight spaces, such as attics or crawl spaces, and the small ducts can be installed without the need for major renovations.
The system also uses a high-velocity air stream to distribute air evenly throughout the space, which can help eliminate hot and cold spots.

Ideal for Historic Homes, Remodels & Homes without Ductwork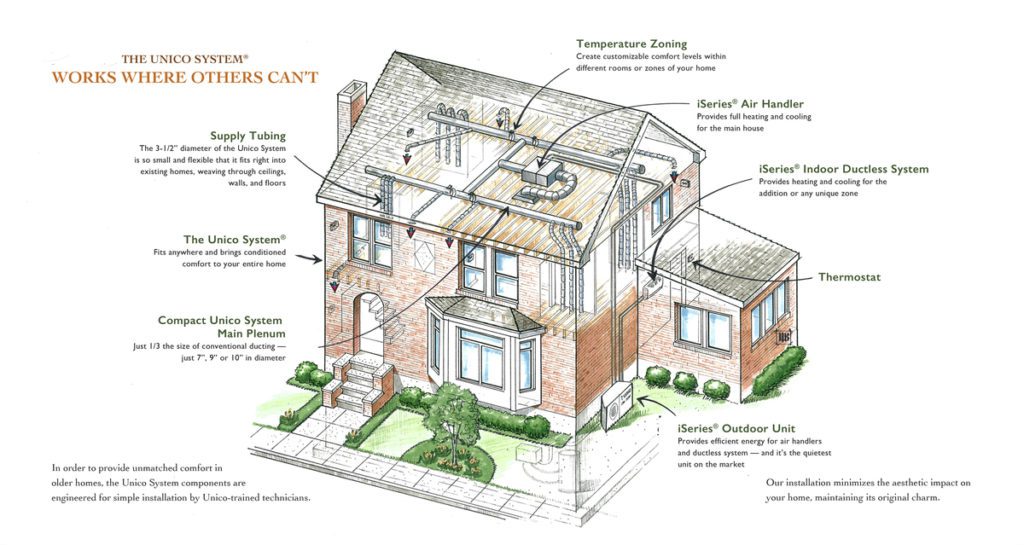 The Unico System fits where conventional systems and high-wall units can't while offering:
The same cooling power as conventional systems three times its size
Whisper-quiet performance
Even air distribution throughout your home
Up to 30% lower humidity, for greater comfort at higher temperatures
Outlets are offered in a variety of finishes

Unico's Preferred Contractor
Capital is Unico's preferred contractor in Milwaukee. We have personally toured the facility to ensure this product meets the quality levels we promise our customers. As a Unico preferred contractor, we are experts at installing the Unico system in both older homes and new construction. We offer our customers an industry-leading 15-year warranty on every Unico installation.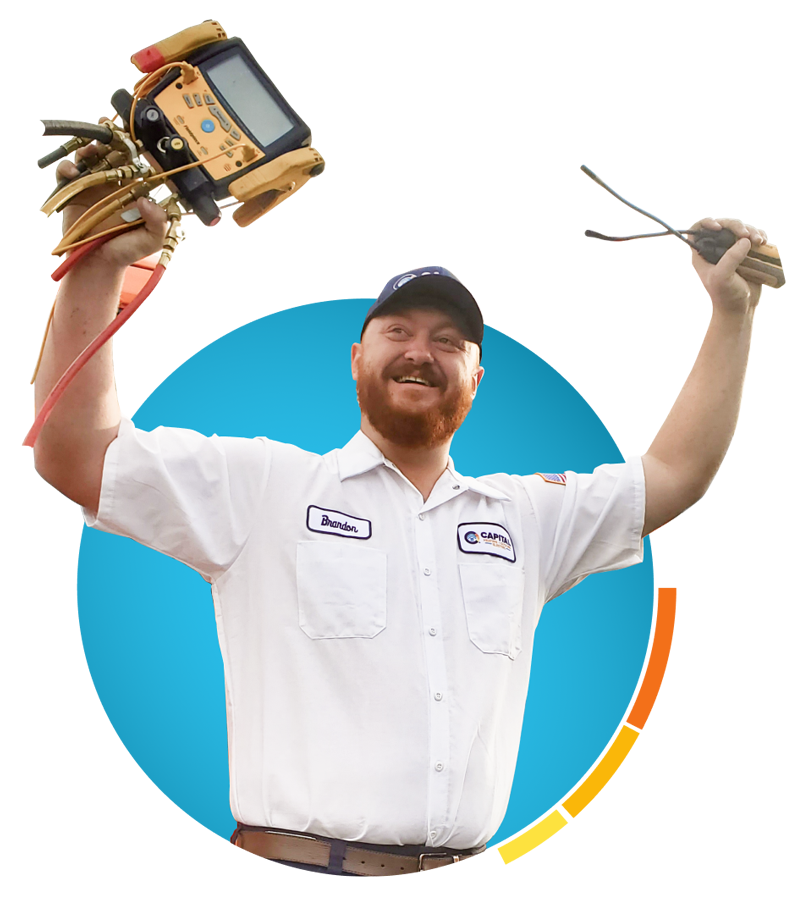 Why Choose Capital?
Capital Guarantees
Capital Heating, Cooling & Electric stands behind all our work. You are covered on the installation of your heating or cooling system by the following guarantees and more:

Your 100% Unconditional Satisfaction Or Your Money-Back Guarantee
5-Year Comfort Guarantee
Exclusive Lemon-Free Guarantee
Lifetime Installation Components & Craftsmanship Guarantee
Lifetime Ductwork Warranty
Flexible Financing
Capital cares to make your life better today, without YOU having to worry about tomorrow. So we also offer a number of financing options to help you with your HVAC system repair or replacement costs.
Capital Communication
We will let you know what to expect on the day of your installation, and introduce you to your Furnace installer before they arrive at your doorstep. At least 24 hours prior to your installation, you'll receive a "Meet Your Installer" email with:
Technicians' photo
# years experience
Photo of the install truck
In Transit text
In addition to the friendly introduction, you can rest assured that the technicians installing your heating system are highly vetted, trained, and nationally accredited. In fact, many of our technicians are relocated from around the country to ensure YOU only get the best.