Capital Helps You Breathe Cleaner, Healthier Air
Your air quality at home has a direct impact on your health. We believe you should know what you're breathing in all day and all night while you're sleeping with your mouth open.
We have many ways to change the way you breathe:
Air Quality Audits
Air Purifiers
Duct Cleaning
Dryer Vent Cleaning
Milwaukee Air Quality Services
Life-Bettering System Installations
Even a small improvement in your home's air quality makes a BIG difference. And there are even more ways to better your life:
Air Filtration Systems
Air Purifiers
Duct Cleaning
Duct Sealing and Testing
Duct Installation and Replacement
Humidifiers and Dehumidifiers
Heat and Energy Recovery Ventilators
We've got the best HVAC technicians in the state. Your Capital technician will listen to your needs and help you determine which kind of service would be the best solution for you and your home.
Just give us a call, or schedule online for your your free, no-obligation consultation and estimate.
System Repair
There's also no home air quality system on earth that Capital technicians can't fix. We live and breathe air purification, and yes, that pun was intended.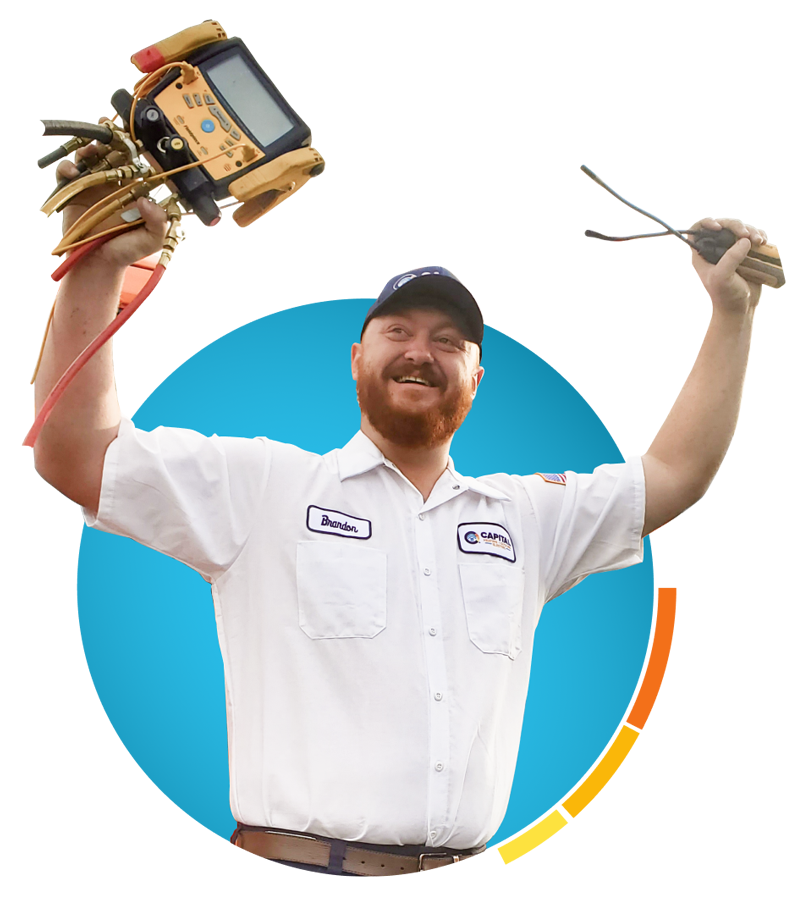 Why Choose Capital?
Capital Guarantees
Capital Heating, Cooling & Electric stands behind all our work. You are covered on the installation of your heating or cooling system by the following guarantees and more:

Your 100% Unconditional Satisfaction Or Your Money-Back Guarantee
5-Year Comfort Guarantee
Exclusive Lemon-Free Guarantee
Lifetime Installation Components & Craftsmanship Guarantee
Lifetime Ductwork Warranty
Flexible Financing
Capital cares to make your life better today, without YOU having to worry about tomorrow. So we also offer a number of financing options to help you with your HVAC system repair or replacement costs.
Capital Communication
We will let you know what to expect on the day of your installation, and introduce you to your Furnace installer before they arrive at your doorstep. At least 24 hours prior to your installation, you'll receive a "Meet Your Installer" email with:
Technicians' photo
# years experience
Photo of the install truck
In Transit text
In addition to the friendly introduction, you can rest assured that the technicians installing your heating system are highly vetted, trained, and nationally accredited. In fact, many of our technicians are relocated from around the country to ensure YOU only get the best.