If you're concerned about protecting your home, then we suggest whole-house surge protection services. This is one of the only ways to make sure that your home is safe and powered during emergencies. Getting the right surge protection depends upon the contractor you use. This is why we recommend our Capital Heating, Cooling & Electric professionals. We promise:
A team that can provide same-day installations 7 days a week.
To be there for you in an emergency 24/7.
To treat your home like it's our own mother's.
Surge protection is a preventive measure. This is why we recommend investing in this service. It's not going to be worthwhile without proper protection and care. We install, replace, and repair these systems.
Contact us for surge protection services in Milwaukee. Give us a call, day or night, at 414-316-3467
SURGE PROTECTOR INSTALLATION
If you want high quality surge protection solutions, then make sure that you schedule an appointment with our team members. We're known for being the best professionals for the job in Milwaukee. We know how to find a surge protector that's right for you and install it perfectly.
SURGE PROTECTOR REPLACEMENT
If your surge protector isn't doing much protection lately, then it's time to consider a replacement. We know that replacement services have the reputation of being stressful, time consuming, and expensive. We want you to know that this doesn't have to be the case. Instead, it can be easy with the help of our team. We believe in old fashioned service and it shows.
SURGE PROTECTOR REPAIR
Repair needs typically strike when you're least expecting them. We understand this and this is why we're available to help you for emergency repair needs around the clock. We're available 24/7 for emergency work.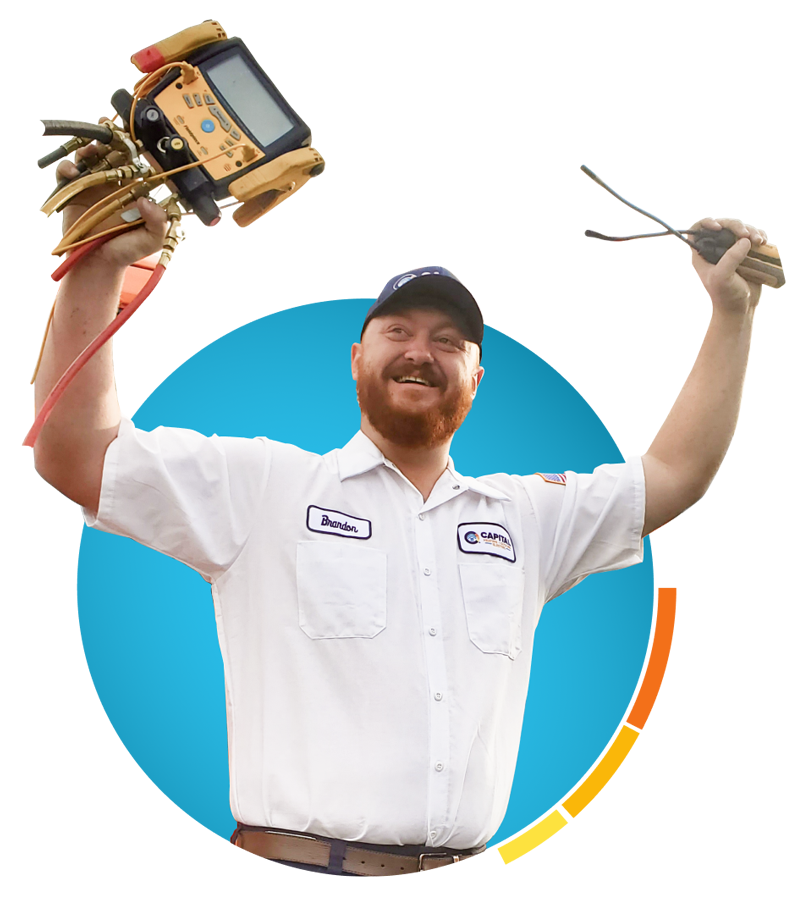 Why Choose Capital?
Capital Guarantees
Capital Heating, Cooling & Electric stands behind all our work. You are covered on the installation of your heating or cooling system by the following guarantees and more:

Your 100% Unconditional Satisfaction Or Your Money-Back Guarantee
5-Year Comfort Guarantee
Exclusive Lemon-Free Guarantee
Lifetime Installation Components & Craftsmanship Guarantee
Lifetime Ductwork Warranty
Flexible Financing
Capital cares to make your life better today, without YOU having to worry about tomorrow. So we also offer a number of financing options to help you with your HVAC system repair or replacement costs.
Capital Communication
We will let you know what to expect on the day of your installation, and introduce you to your Furnace installer before they arrive at your doorstep. At least 24 hours prior to your installation, you'll receive a "Meet Your Installer" email with:
Technicians' photo
# years experience
Photo of the install truck
In Transit text
In addition to the friendly introduction, you can rest assured that the technicians installing your heating system are highly vetted, trained, and nationally accredited. In fact, many of our technicians are relocated from around the country to ensure YOU only get the best.