What is a whole-house ventilation system and why would I need one in my Milwaukee, WI, area home?
Indoor air can oftentimes be far more polluted than the air outside! There is a multitude of contributing factors to poor indoor air quality, but one large factor is the actual makeup of your home itself. Since homes are sealed and enclosed, it's harder for things like pollutants like to properly be flushed out, which means they're basically trapped to circulate within your home's air…and all that pollution can lead to negative health effects!
A whole-house ventilation system will effectively reduce these unwanted pollutants and help your air feel fresher. The professionals at Capital Heating & Cooling can install the proper ventilation system for your home's unique needs in Franklin, WI, New Berlin, WI, Milwaukee, WI and the surrounding areas.
Why Can't I Just Open My Windows?
You can, but it will come at a price! Opening your windows can help freshen your air, but your heated or cooled air will be escaping and that can mean wasted money on energy costs!
Whole-House Ventilation Is The Effective Solution
A high-quality ventilation system from Capital brings you many benefits:
You can also enjoy an even more thorough positive impact on your home's air when you simultaneously use your ventilation system with other powerful indoor air quality technologies like a UV light air purifier.
We're Your Home Ventilation Experts!
call us at 414-316-3467! Our team is thoroughly trained to properly install whole-house ventilation systems and we are happy to provide answers to any questions you may have at any point in the process.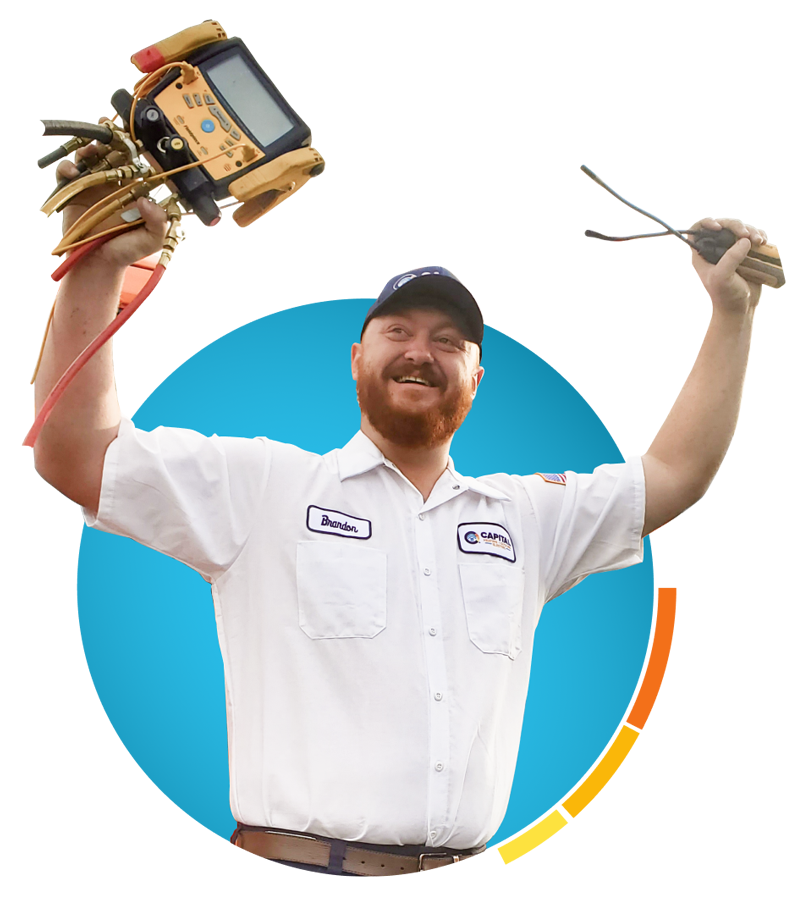 Why Choose Capital?
Capital Guarantees
Capital Heating, Cooling & Electric stands behind all our work. You are covered on the installation of your heating or cooling system by the following guarantees and more:

Your 100% Unconditional Satisfaction Or Your Money-Back Guarantee
5-Year Comfort Guarantee
Exclusive Lemon-Free Guarantee
Lifetime Installation Components & Craftsmanship Guarantee
Lifetime Ductwork Warranty
Flexible Financing
Capital cares to make your life better today, without YOU having to worry about tomorrow. So we also offer a number of financing options to help you with your HVAC system repair or replacement costs.
Capital Communication
We will let you know what to expect on the day of your installation, and introduce you to your Furnace installer before they arrive at your doorstep. At least 24 hours prior to your installation, you'll receive a "Meet Your Installer" email with:
Technicians' photo
# years experience
Photo of the install truck
In Transit text
In addition to the friendly introduction, you can rest assured that the technicians installing your heating system are highly vetted, trained, and nationally accredited. In fact, many of our technicians are relocated from around the country to ensure YOU only get the best.