If your AC is over 20 years old, it uses a refrigerant that's harming the earth's ozone layer and therefore has been banned by the EPA and the U.S. government.
In addition to harming our planet, your old air conditioner will continue to lose efficiency and you'll likely end up paying more for AC repair services that require R22 refrigerant than a down payment on your new heating & cooling system.
---
What is R22 and Why is It Being Banned?
R22 (also known as Freon) used to be the industry standard refrigerant for air conditioners around the world.   However, over the past few years, it has been phasing out worldwide due to its harmful effects on the ozone layer.
How Do I Know if My AC Has R22?
First, don't feel bad if you don't know – homeowners aren't expected to know what type of refrigerant their AC uses.   So, to find out if your old air conditioner uses R22
·         Check the nameplate on the outdoor condenser unit.
·         Take a look at the owner's manual (if you still have it.)
·         Call the manufacturer or check its website
However, the fastest way to learn if your AC uses R22 and get information on AC replacement services is to schedule a free in-home consultation.
---
The Cost of Replacing Your Old R22 Air Conditioner
Let's first take a look at how much your old R22 using air conditioner is costing you to operate, maintain, and repair.
AC Repair Costs:
You'll likely end up paying more for AC repair services than a down payment on your new heating & cooling system.  As the supply of R22 continues to dwindle, the cost will continue to rise, which can make repairs and maintenance services very expensive.
Monthly Energy Bills:
Similar to repair and maintenance costs, your monthly energy bills won't get any lower either as your old AC continues to lose efficiency.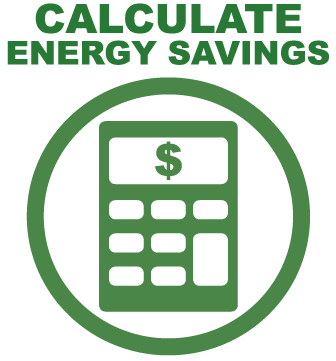 Use our Energy Savings  Calculator to quickly see how much you can save by replacing your old air conditioner with a new, high-efficient unit.
If your system finally breaks down this summer (or later), your business or your family might face a considerable wait for AC replacement services.
So, if you've been getting by with an air conditioner that will become cost-prohibitive, now is the time to figure out your plan for replacing the system.  And let's face it, whether your AC uses R22 or not, if it's north of 15 years old, you're going to want a plan to avoid an emergency air conditioner replacement, download our free AC Buying Guide for tips on things to consider before buying a new air conditioner.
Choosing an AC Replacement Company in the Milwaukee Area

The U.S. Environmental Protection Agency warns homeowners to choose an HVAC company with EPA certified technicians.  Why? EPA regulations under Section 608 of the Clean Air Act require that technicians who maintain, service, repair, or dispose of equipment that could release ozone depleting refrigerants into the atmosphere must be certified.  In other words, you need people that know what they're doing – and the EPA certification vouches that they do.
Capital Heating & Cooling employs EPA certified technicians you can trust to remove your old R22 air conditioner and install your new one.
For more information on R22 and your AC replacement options, request a free in-home consultation now.