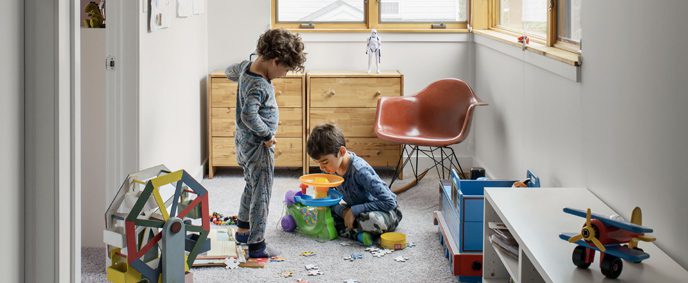 Finally, a dependable lock made for real life! The Nest Lock is a lock designed for people, not keys. Today's lifestyles are busy and complicated and traditional deadbolts, while secure, are anything but convenient. So Nest partnered with Yale to make a tamper‑proof, key‑free deadbolt that connects to the Nest app. We recommend this lock over traditional deadbolts for its security and its flexibility.
Unlock Your Door from Anywhere
Now you can lock and unlock your door from anywhere with a convenient app. It's like being home when you're not. You can also give people you trust a passcode, instead of a key. Nest keeps you in control by allowing you to set times when passcodes expire. Alerts let you know whenever someone locks or unlocks a door so you always know who comes and goes.
The Lock That Comes with Peace of Mind
The Nest x Yale lock is secure and tamper-proof so you never have to worry about your safety at home or break-ins. This revolutionary lock replaces the deadbolt you already have. If someone tries to tamper with it, you'll get an alert. If the batteries start running low, you'll know right away. And if your lock loses power, you can quickly charge it with a 9V battery to unlock the door. It connects to your Wi-Fi and the Nest app through Nest Connect or Nest Guard. You'll need either one to lock and unlock your door remotely. For convenience, a theme you'll see repeated over and over with the Nest product line, the Nest × Yale Lock works with the Nest Secure alarm system. When you unlock the door, the alarm disarms automatically.
If you're looking for a convenient, dependable deadbolt lock, the Nest x Yale lock may be for you.
Book an appointment and secure your home today!
If you would like immediate assistance, please call or text 414-316-3467.