Furnace Repair SAVES You Money
Many homeowners let smaller furnace issues fester until their system breaks down causing serious disruption of their lives, or until it downright kicks the bucket and needs to be completely replaced.
Capital Heating & Cooling can help you avoid costly furnace breakdowns and replacements by repairing your furnace before it's too late.
Capital cares to save you time and money, so call us today if you're experiencing ANY furnace issue, no matter how small you think it may be. We even do same day appointments. We'll come out and give you an honest assessment and quote for your furnace repair.
Emergency Furnace Repair
You should never have to be without heat in your home, so Capital technicians are always standing by to fix your furnace issue.
We believe in being there for you in an emergency, 24 hours a day, 7 days a week, throughout Milwaukee and surrounding areas.
Flexible Financing
Capital cares to make your life better today, without YOU having to worry about tomorrow. So we also offer a number of financing options to help you with your furnace repair or furnace replacement costs.
What To Expect
When you call Capital to fix your furnace issue:
We'll give you a narrow window of time when we'll be arriving at your home.
You'll get a text with the name and picture of the technician that is coming to save your day.
Your technician will call you when they're on their way.
 Your technician will arrive on time.
 We'll discuss your objectives, so we clearly understand what you want us to accomplish for you.
 Then, we will investigate, diagnose, and clearly explain what's going on with your furnace.
 Finally, we will offer solutions and answer any questions you have.
When you say "Go", we get right to work!
Signs You May Need Furnace Repair
Your energy bills are higher.
Your system is blowing out cold air.
Your unit is noisy (or noisier than usual).
Temperatures vary greatly from room to room.
Capital's Troubleshooting Guide
Check out our home furnace troubleshooting guide to see if your furnace issue is something you might be able to easily fix!
Furnace Repairs Done RIGHT the First Time!
Capital Heating & Cooling will always give YOU our repair guarantee. We pride ourselves in taking the extra time to do the job RIGHT, the first time.
In fact, we take our guarantees so seriously, we built an in-house proprietary training lab where Capital technicians practice and advance their skills every day. We make this daily commitment because we believe you deserve the absolute best care and service when you hire us for a job.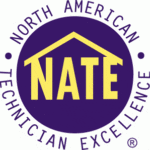 This is also why we insist every Capital technician be NATE-certified, because that means they've proven they have the knowledge and skill to be able to do the job right the first time with world-class workmanship. This is a non-negotiable for us.
Furnace Repair Discounts with a
Capital Cares Club Membership
If your furnace isn't working properly, and you hire us to fix it, we give you a lifetime guarantee AND 20% off the repair bill if you a become a Capital Cares Member with a 12-month maintenance agreement.
As a Capital Cares Member for $24 a month ($288 a year), you make your money back and then some on just the two Tune-Up and Safety Inspections alone (normally $378 total).
Not to mention getting:
Front of the Line Priority Service
FREE Indoor Air Quality Test with Every Visit
30% off Maintenance
See a LOT more benefits of the Capital Cares Club.
Contact Capital Heating and Cooling to schedule your red carpet furnace repair anywhere in Milwaukee or surrounding areas.
Your One Stop Shop For All Things Furnace
Our team members are experts in furnace installation and furnace maintenance, too!
Schedule an appointment today, or call or text us at 414-316-3467.
Furnace Repair
There's no furnace problem Capital's certified technicians can't fix. We believe in arriving on time, treating your home like we would our own mother's, and getting the job done RIGHT.