Metaphorically speaking, air duct cleaning is like a spiritual cleanse for your home; put the bad vibes behind you and start fresh. Literally speaking, the duct cleaning process is an actual cleanse for your air ducts. Removing the allergens, debris, and odor-causing contaminants from inside your home's air ducts mean you can put health issues caused by dirty air ducts behind you.
Health Problems from Dirty Ducts
From sinus infections to chronic fatigue, dirty air ducts can be the unsuspecting reason behind many health issues.
ASTHMA & ALLERGY FLARE-UPS. Allergens circulating throughout the air in your home can trigger increased and longer asthma attacks and allergy irritations.
INFECTIONS. Getting sick more than normal, coughing, sneezing, sore throats, runny noses, nasal congestion, headaches, and low-grade fevers may result in upper respiratory infections as a result of dirty air ducts. Over time, these issues can develop into bronchitis or pneumonia.
ECZEMA. Mold & mildew circulated throughout the air by dirty air ducts can worsen or lead to skin issues including eczema, rashes, and hives.
SINUS INFECTIONS. The bacteria and viruses circulating around the air in your home, can make their way into your sinuses and lead to infections.
COMMON COLD. Similarly, to sinus infections, bacteria and viruses can affect the whole body, leaving you with cold and flu symptoms.
CHRONIC FATIGUE. Fighting off the bacteria in the air caused by dirty air ducts can be taxing on your immune system, leaving you feeling tired, run-down, and generally unwell at home.
STRESS. With all of the health symptoms, high energy bills, and chores caused by dirty air ducts, who wouldn't be stressed to the max?
---
Why Choose Our Menomonee Falls Duct Cleaning Company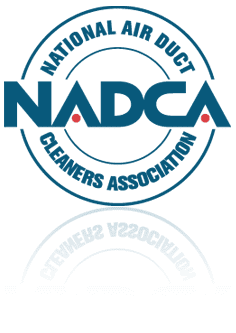 NADCA CERTIFIED. NADCA certified HVAC companies work in accordance with ACR, the NADCA Standard, which provides guidance on the proper and safe techniques required during furnace installations and cleaning.
FLAT-RATE PRICING. Understanding how much duct cleaning costs is crucial to avoid falling subject to duct cleaning scams or bait and switch tactics.
COMMERCIAL GRADE DUCT CLEANING EQUIPMENT. Capital Heating & Cooling in Menomonee Falls is the only NADCA certified HVAC company in SE Wisconsin that uses commercial-grade duct cleaning equipment.