Air Duct Cleaning Milwaukee Homeowners Trust
About our Milwaukee Area Duct Cleaning Company
Whether you want to get rid of allergens, odors, or all the gunk and funk that's built up in your air ducts, Capital Heating & Cooling is  more than just an award-winning duct cleaning company. We have an entire indoor air quality division that focuses solely on solutions to common problems associated with indoor air pollution.
Capital Heating & Cooling is certified by the National Air Duct Cleaning Association.  We're one of the only NADCA certified duct cleaning companies in SE Wisconsin that uses commercial grade duct cleaning equipment.  Additionally, our technicians provide you with before and after pictures to see exactly what you're paying for.

One Price Guarantee on Air Duct Cleaning
When it comes to duct cleaning costs, it's important to know the total amount ahead of time. That's why only Capital Heating & Cooling offers a one price guarantee.  Which means the price we quote you, is the price you pay.  No hidden fees or vents to tally up after the fact.
---
Our Duct Cleaning Process
When you see how duct cleaning works, it's easier to understand the importance of flat rate pricing and specialized equipment.  The 12 steps below breaks down exactly what you can expect when you choose Capital Heating & Cooling to clean the air ducts in your home.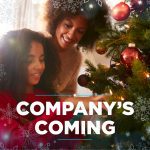 Schedule an appointment before Dec. 31 and save 15% if you have a 12-month maintenance agreement!
If you would like immediate assistance, please text or call: 414-316-3467.
---
What You Need to Know About Duct Cleaning Costs
When it's time to have your air ducts cleaned, you'll quickly learn that duct cleaning companies charge different prices.  What gives? Understanding all the factors of duct cleaning costs, especially these pricing models will help you make an informed decision on choosing a duct cleaning company that offers honest pricing and professional results.
Flat rate pricing: one price that's given upfront over the phone.  This is what industry experts like the NADCA and the EPA recommend, and what you can expect from Capital Heating & Cooling. In fact, our "One Price Guarantee" means the price we quote, is the price you pay.
Vent counting: low initial price based on the number of vents in your home.  You won't know the final cost until the company is at your home or finished with their work.
The National Air Duct Cleaning Association warns "Beware of advertisements that have "whole house specials" for very low prices. Many of them only include only the main ducts and charge extra for the air handler, blower fans, coils, registers and cutting access. Upon arrival, many of these companies then up-charge to excessive amounts."