Unrivaled Furnace Installation throughout Southeast Wisconsin
Are you building a new home in the Greater Milwaukee area? The HVAC system is one of the most important features of your new home. If you're planning to install a furnace, Capital Heating & Cooling is the most reliable HVAC company in the area and can get the job done quickly and to your satisfaction. Capital Heating & Cooling provides the highest quality workmanship when performing furnace installations in Milwaukee and surrounding areas. We offer gas furnaces and oil furnaces from a wide selection of brands, ranging from the premier to the value leaders.
Our team of skilled technicians will help you choose the right furnace to fit your needs, budget, and lifestyle. We understand how important it is to keep your family warm and toasty in the frigid Wisconsin winter! We install top-of-the-line furnace services to keep your home comfortable all season long.
Schedule a FREE consultation with our furnace installation experts in your Milwaukee-area home today.

Schedule An Appointment
---
Why Choose Capital Heating & Cooling for Your Furnace Installation?
Capital Heating & Cooling specializes in furnace installations, and our Wauwatosa HVAC technicians are dedicated to helping homeowners—like you!—stay toasty during the winter months. Our furnace installation experts can advise you on the best products that meet your needs; whether your priorities are comfort, energy efficiency, minimum breakdowns, or all of the above—we've got the knowledge to guide you through choosing and sizing the best heating system for your home.
We Service All Types of Furnaces—Even if We Didn't Install It!
Our NATE-Certified technicians will happily repair all furnace makes and models, even if we didn't install it in your Milwaukee area home. Whether it's an old Trane gas furnace or a brand new high-efficient Bryant heating system, our technicians are the best in the industry. From Trane and Bryant to Carrier, Goodman, and more, our team can repair your Menomonee Falls home's furnace. You can rest assured knowing we will quickly diagnose and repair the issue at hand, safely and cost-effectively.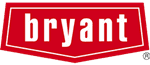 1 Year Guarantee on the Installation of Your Furnace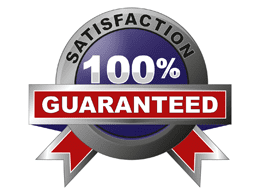 We provide flat rate furnace installation costs right up front, so there's never any hidden fees. Our experienced local heating and cooling technicians help you find the best solution to suit your Milwaukee home HVAC installation needs. No job is too big or small, and we always ensure 100% customer satisfaction on every project.
Check out our photo gallery to see furnace installation projects in your neighborhood! To schedule furnace installation in Milwaukee, New Berlin, Waukesha, and more, call us at 262-264-8047 or contact us online today.
---
Furnace Installation Services in the Greater Menomonee Falls Area
Our highly trained HVAC technicians specialize in furnace installation, so they have the knowledge and industry experience to help you find the best equipment for your needs, budget, and lifestyle. We carry top-of-the-line oil furnaces and gas furnaces from a wide selection of manufacturers, ranging from high-efficiency premier models to today's value leaders.
Some of the furnace brands we install and service include:
Whether your furnace is old and inefficient, or you just want to upgrade your current heating system, turn to the experts at Capital Heating & Cooling. Our HVAC company's expert furnace technicians will be out to your home right away to determine if you need to replace your heating system or simply need a furnace repair. We'll give you detailed information about our findings and we'll also give you helpful recommendations catered toward your comfort and budget.
Call the experts at Capital Heating & Cooling or contact us online to discuss furnace installation services now.
---
We'll Help You Choose the Right Furnace for Your Wisconsin Home
Our Milwaukee HVAC company specializes in furnace installation, so they have the knowledge and industry expertise to help you find with the best furnace unit for your needs, budget, and lifestyle. We carry top-of-the-line heating equipment and install it correctly the first time, so you can keep your home warm and enjoy maximum energy efficiency at an affordable price.
---
How to Select the Right Furnace for Your Milwaukee Home
Deciding you want a furnace as your home heating system is only the first step. Then, you must narrow down all your options to the single best unit for your needs. Here's how:
Choose a brand: Capital Heating & Cooling encourages you to consider a variety of top furnace brands for your home. We'll guide you through the pros and cons and provide you with a professional recommendation and help you choose between an oil furnace and a gas furnace.
Select an efficiency rating: The higher the efficiency, the lower your heating bills will be. With our bitter cold winters here in Wisconsin, a high-efficiency furnace usually pays off. We'll help you calculate the return on investment for different SEER ratings to help you make a cost-effective choice.
Size the unit: The proper equipment size is important to ensure a comfortable home with the lowest utility costs possible. We perform accurate load calculations to ensure you end up with a furnace of the perfect size based on your home's square footage, window layout, air infiltration rates, insulation levels, and more.
Install the furnace professionally: Once we've helped you make your selection, we'll install your new oil furnace or gas furnace correctly the first time around, so your home stays warm and you enjoy affordable heating bills.
Why Choose Capital Heating & Cooling for Furnace Installation in Menomonee Falls?
After more than 10 years of offering top-rated furnace services to customers in Milwaukee, Waukesha, and Racine Counties, we have earned a reputation for being the most rock solid HVAC company in Southeast Wisconsin. It's all thanks to our guarantees, which include:
Fair price guarantee
No lemon guarantee
Up to 10-year labor warranty on new furnace installations
"No questions asked" money back guarantee
100% customer satisfaction guarantee
We take pride in our furnace services, and it shows because we stand behind everything we do! In fact, if within one year of your furnace installation you're dissatisfied for any reason, we'll make all the necessary modifications—including up to a full refund or full system replacement—to meet your expectations.
Still not convinced? Check out our reviews to see what our customers have to say about our Milwaukee furnace services!
---
Schedule Furnace Installation in Southeast Wisconsin
When you call Capital Heating & Cooling for furnace installation in the Milwaukee area, you know you're working with a reputable HVAC company that so many of your neighbors already know and trust. Our knowledgeable technicians are here to meet your needs with honesty, integrity, and a job well done. We'll help ensure your southeast Wisconsin home stays warm and cozy all winter long thanks to our quality furnace installation services. Whether you're looking to install an oil furnace or a gas furnace, there's only one name to know—Capital Heating & Cooling!
Ready to experience the Capital difference? Contact us online or call us at 262-264-8047 today to schedule furnace installation in southeast Wisconsin.
---