REPLACE YOUR FURNACE BY FEB. 28TH. &
GET A $250 VISA REWARD CARD!
The first step to replacing your old furnace is to request a free consultation. After talking with one of our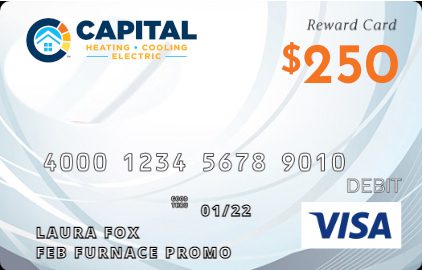 experts, you'll have all the information you need to make an informed choice about your new furnace!
Furnace replacement cost
warranty options
Best furnace brands
other discounts & promotions
GOOGLE REVIEWS FROM NEW FURNACE CUSTOMERS
Request Your FREE Consultation Now!