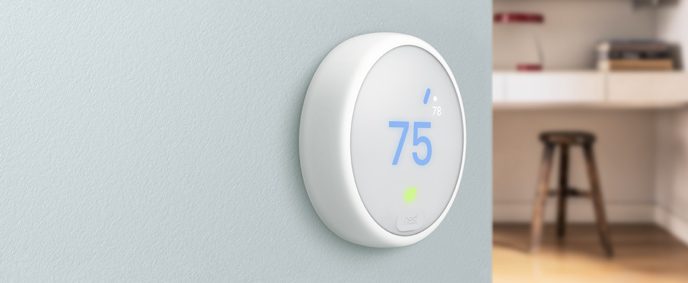 Your heating and cooling bills make up almost half of your energy bills. Your thermostat can help you save money. The Nest thermostats are some of the best on the market when it comes to energy savings and technology.
Choose from Two Thermostat Styles
The Nest Thermostat E and the Nest Learning thermostat are both designed to be easy to use and to save you money. The energy-saving features can save an average of 10% to 12% on heating bills and 15% on cooling bills. Compared to typical energy costs, that's an estimated average savings of $131 to $145 a year. That's nothing to sneeze at.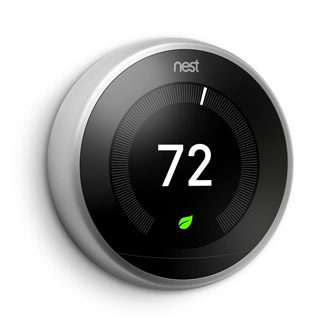 Nest Smart Thermostat
Nest Thermostat E
The Nest Thermostat E turns itself down when you're away and you can control it from anywhere with an easy-to-use app. It helps save energy. And keeps you comfortable. The Nest Learning Thermostat is the first thermostat to get ENERGY STAR certified. You simply set the temperature where you want it on a daily basis and it learns your preferences and builds a schedule around yours. In under two years, it can pay for itself.
Nest App Gives You Remote Control
With the Nest app, you can control your thermostat from anywhere you get a Wi-Fi signal. Use your phone, tablet, or laptop. You can check your energy history to see how much you've saved and how to save more. With a family account, everyone can use the Nest app.
Temperature Sensor Lets You Customize Your Heating and Cooling
Not all rooms are the same temperature. Every home is unique. Maybe the bedroom above the garage is too cold in the winter and too hot in the summer. Maybe the upstairs gets warmer in the summer than the lower level. No matter why your rooms aren't consistent, now they can be. The Nest Temperature Sensor gives you the right temperature, right where you want it. All you have to do is put it on a wall or shelf in a room that matters most and it will keep the temperature in that room exactly where you like it. (Sold separately.)
Select the best date and time to discuss your project.
If you would like immediate assistance, please call or text us at 414-316-3467.