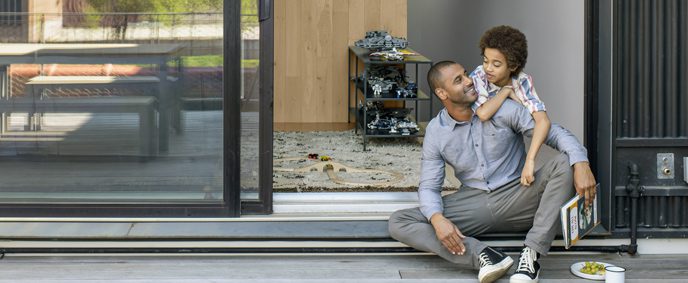 When it comes to smoke and carbon monoxide alarms, we recommend the Nest brand. Nest has taken the traditional smoke alarm, combined it with a carbon monoxide alarm, and made it a lot less annoying. The Nest Protect is redesigned to be smarter and to make your life hassle-free. It's time to expect more from your smoke alarm.
No More Midnight Chirping
If you've ever been awakened by a chirping smoke alarm, you know how annoying that can be. You won't have to worry about that with the Nest Protect. Just look for a green glow and that means all your Nest Protects have tested themselves, the batteries are good, and there won't be any chirping. Nest Protect checks its batteries and sensors over 400 times a day. And it's the first alarm that uses Sound Check to quietly test its speaker and horn once a month.
Nest Protect Is Alarmingly Polite
Besides having state-of-the-art technology like a Split-Spectrum Sensor, automatic self testing, and lasting up to a decade, this new smoke/CO alarm is designed to be polite when it's not acting as an alarm. It's the first home alarm you can hush from your phone without any extra hardware required. Plus, it tells you what's wrong and can alert your phone. A human voice gives you a friendly early warning before the alarm is triggered, so you can take care of the burning popcorn before it becomes a flaming microwave. And when one alarm speaks, they all speak. So the alarm in your bedroom can tell you there's smoke downstairs and vice versa. It even uses Sound Check technology to quietly test its speaker and horn once a month. Now that's polite!
If you're looking for a better, less aggravating smoke/carbon monoxide alarm, check out the Nest Protect.
Protect your family and home! Request an appointment today.
If you would like immediate assistance, please call or text 414-316-3467.