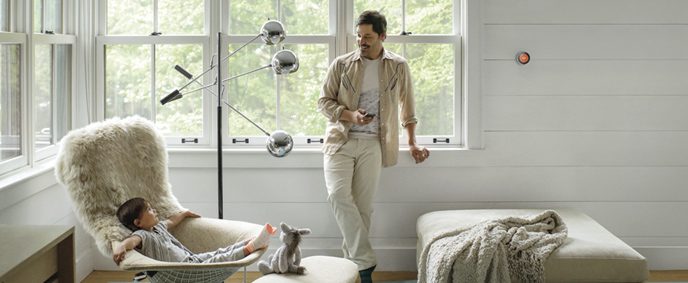 At Capital Heating & Cooling, we install many different kinds of Nest equipment designed to keep you comfortable and help save energy. We find that all of the Nest products are top-of-the-line and their smart technology is user-friendly and can save homeowners, like you, a lot of money, plus keep you safe, secure, and comfortable in your home.
Whether you want to save money on energy bills, install locks, cameras, or alarm systems for better security, or keep your family safe from fires and deadly carbon monoxide leaks, there's a Nest product for you. The team at Capital Heating & Cooling can help install the following Nest brand products:
What Is a Nest Pro?
As a Nest Pro, Capital Heating & Cooling has been professionally trained to install and troubleshoot Nest Products. Which means, your connected home or business will be up and running quickly and you'll have peace of mind knowing it's been installed properly.
Submit the form below for expert installation.
If you would like immediate assistance, please call or text us at 414-316-3467.