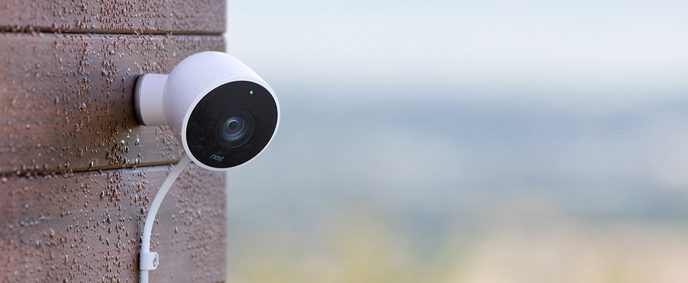 Once again, Nest has provided everything you might want in a security camera. Whether you need to keep an eye on things inside your home or outside, there's a Nest Camera for the job. Every Nest Cam plugs into power so you won't miss a second of action. The Nest Cam is designed with an all-glass lens and premium materials. The team at Capital Heating & Cooling was very impressed with the Nest security cameras.
High-Quality Surveillance Inside or Out
Choose from the Nest Cam (indoor or outdoor models) as well as the Nest Cam IQ (also available in indoor or outdoor models). These cameras provide surveillance 24 hours a day, seven days a week and deliver high-quality images in 1080p HD. They also have night vision and have a three-hour snapshot history. They can send helpful notifications to your phone as well.
---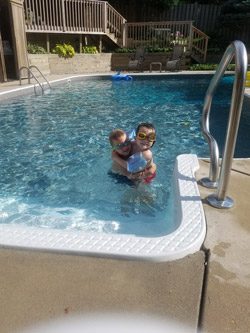 "I love it because I can see my kids playing – whether they're in the swimming pool or basement playroom. Plus, it tells me if there's movement detected when I'm away from home – which I appreciate because I'm always nervous something or someone will fall in the pool when I'm away from home."
– Laura Fox, Mom and Marketing Director.
---
Nest Aware Offers Even More Options
Want to be able to look back at what happened a couple weeks ago? Add up to 30 days of 24/7 video history to your Nest Cam with a Nest Aware subscription. Other features include getting an alert if it hears a person's voice and the ability to create Activity Zones around areas you want to keep an eye on. You can even share clips and timelapses. This smart technology also offers these features:
Person Alerts – differentiates between people and things and sends you an alert if a person appears
Supersight – 4K sensor, HDR, close-up tracking view of movement
Talk & Listen – talk with your family members or scare off intruders
Familiar Face Alerts – get notified if it sees a family member or a stranger
If you're concerned about home security, or just need to keep an eye on someone inside your home, learn more about Nest security cameras.
Schedule an appointment and secure your home today!
If you would like immediate assistance, please call or text 414-316-3467.