Complimentary Air Quality Audit (Regularly $189!) with your free consultation.
---
What's in your air? Volatile organic compounds are harmful chemicals that turn to gas at room temperatures. These substances can cause serious health problems within the entire location. Call us! Our experts will perform a complete analysis of your indoor air and provide cost-effective solutions.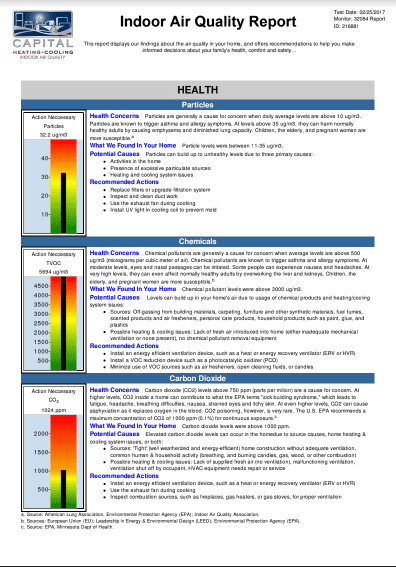 For years, Capital Heating & Cooling has been providing professional indoor air quality consultation for homeowners and businesses throughout SE Wisconsin. 
Our Indoor Air Quality Audit reports on six key factors that frequently contribute to the health, comfort and safety problems caused by indoor air pollution. And, right now, when you schedule a free consultation, your certified technician will perform an air quality analysis, at no additional charge.   
Hurry! These appointments are limited and subject to availability. To Schedule & Download a Sample Report, Submit the Form Below