Giving Back to Employees & Our Community
When you  join Capital Heating & Cooling, you become a part of something bigger.  We invite you to learn more about the causes we support and why.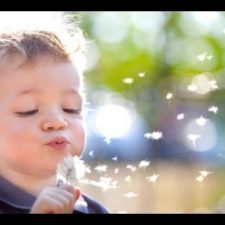 Children's Hospital of Wisconsin
---
Close to our heart, is the Make-A-Wish Foundation.  Natalie (daughter of HVAC installer Joe B.) was born with a life threatening heart disease.  At just 5 weeks old she required heart surgery, and eventually a kidney transplant at 3 years. Through her journey we were able to give back to Joe & his family, and witness the life changing impacts of The Make-A-Wish Foundation.
Every year Capital Heating & Cooling helps raise awareness and donations to support Team Nattie.  Join us at the Brigg's & Al's Walk & Run on September 14, 2019!
Breast Cancer Foundation
Hundreds of thousands of women are effected by Breast Cancer every year, including our longtime Accounting Manager Lisa H. Lisa is a strong mom of two girls, wife to Will, and a 3 time Breast Cancer survivor.  As a valuable team member and family friend we feel lucky to have Lisa and grateful to be a part of organizations searching for a cure to Breast Cancer. Our involvement includes Help for Hannah, Tricia's Troops, and Susan G. Komen's Race for the Cure
Employee Interests
Work/Life balance is one Capital Heating & Cooling's core values, and we encourage our employees to get involved in extracurricular activities that better themselves and their communities.  From softball leagues to environmental causes like recycling programs & adopt-a-highway, we're proud to support the healthy interests of our employees.
Children's Hospital of Wisconsin
Capital Heating & Cooling is currently working with an employee's family to raise awareness and donations for Children's Hospital of Wisconsin.  Briggs & Al's Run & Walk is a Milwaukee tradition and a critical fundraiser for Children's Hospital of Wisconsin.
We're putting our efforts behind Team Nattie, and invite everyone to join.  Capital Heating & Cooling will match up to $1,000 of the donations made.  The walk is September 14, 2019.
Schools
Many of our employees have kids, and like most schools, special programs require funds raised by fundraising.  We support St. Robert Lawrence, Kindergarten Preparatory School, & Montessori School of Waukesha by donating services to their fundraising efforts.
Chamber of Commerce
Through active participation with the Chambers we're able to help keep our local communities a competitive place to do business.  We work with other Chamber members to help promote business creation and growth, increase employment, help retain existing businesses and jobs, and improve the overall quality of life in our communities.
Capital Heating & Cooling is a respected member of the Brookfield Chamber, New Berlin Chamber, Menomonee Falls, and Milwaukee Chambers.