Best HVAC / Furnace Repair & AC Repair in Milwaukee
Milwaukee September 30, 2020 – Finding the right highly-skilled professional takes significant time and effort, including in-depth research, detailed comparisons, and deciphering which online reviews are reliable and authentic. Expertise features only objectively quantified and qualified professionals hand-picked by their selection process. They do the research to understand what's important when searching for experienced professionals  — so readers trust that when they say a company is one of the best, it is.
Expertise's proprietary research and selection process identifies the top service professionals in over 200 different industries across the top cities in the United States. Every month they help over 10M customers find the best qualified service professional for their needs.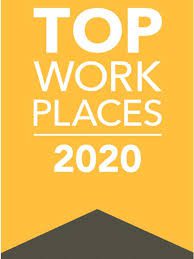 Milwaukee Top Work Places Award 2018-2020
MILWAUKEE, WI August 2020 – Milwaukee Journal Sentinel recognizes an elite group of employers as being a "Top Work Place." Capital Heating & Cooling is proud to have been recognized three years in a row as a Milwaukee Top Work Place! To earn this award, companies must have been recognized based solely on surveys about the workplace completed by their employees.  The bottom line is our people love working here, and we love them!
On top of being names one of the Top 50 Small businesses in SE WI, owner of Capital Heating & Cooling Jason Fox also won an individual award for Leadership in 2019. The Leadership category is a specialty award given out to the company whose employees best answer the following question: I have confidence in the leader of this company.
Best of Menomonee Falls Hall of Fame
MENOMONEE FALLS May 1, 2019 – Each year, the Menomonee Falls identifies companies that they believe have enhanced the positive image of small business through service to their customers and our community, have also shown the ability to use their best practices and implemented programs to generate competitive advantages and long-term value.
The Menomonee Falls Award Program was established to recognize the best of local businesses in our community. The organization works exclusively with local business owners, trade groups, professional associations and other business advertising and marketing groups. Their mission is to recognize the small business community's contributions to the U.S. economy.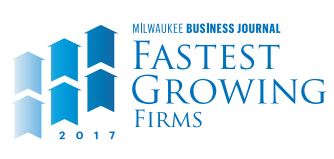 Fastest Growing Firms Award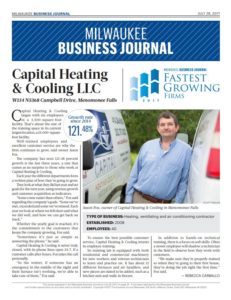 MILWAUKEE July 28, 2017 – Each year the Milwaukee Business Journal recognizes the fastest growing, mid-market companies throughout Wisconsin.  Capital Heating & Cooling is honored to receive this Fastest Growing Firm Award for our 121.48% growth rate, and importantly our ability to impact our local economy with jobs.
Criteria to be nominated for this award includes:
local (Wisconsin based)
3-5 million in revenue
demonstrate overall revenue growth
be profitable
been in business for at least two years
As part of the program, CliftonLarsonAllen LLP, an audit, tax and consulting firm, assists the Milwaukee Business Journal in verifying all nomination requirements.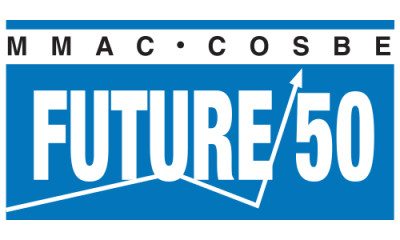 Future 50 Company by Milwaukee Biz Times
MILWAUKEE Sept 20, 2017 – Milwaukee's Future 50 Program, established in 1988, recognizes privately-owned companies in the seven county region that have been in business for at least three years and have shown significant revenue and employment growth.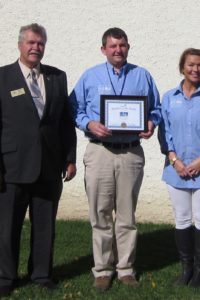 New Berlin Business of The Month
NEW BERLIN, WI October, 2015 – Mayor David Ament presents Jason and Laura Fox of Capital Heating & Cooling with the "Business of the Month" award.   This award represents the economic growth and opportunities we bring to the community and our continuous dedication to serve the people of New Berlin.
Since 1959, the New Berlin Chamber of Commerce has been promoting the city's rich diversity and offering business owners and other professionals an ideal setting for establishing and growing their businesses. The purpose of the Chamber, as stated in its Bylaws, is to advance the commercial, industrial, agricultural, educational, professional, and civic interests of the community; to interest itself in legislation and administration of the community; to inform the public as to successful commercial, industrial, agricultural and educational expansion; all for the general interest and benefit of the community.