Milwaukee Air Conditioner Maintenance for a Worry-Free Summer
About our Milwaukee AC Maintenance Services
Your air conditioning system can make or break your summer and your bank. Having it cleaned and inspected every year is the easiest and most affordable way to avoid being interrupted by sassy air conditioner.
So, what's different about AC maintenance by Capital Heating & Cooling?  Glad you asked. Our NATE certified technicians use specialized tools and follow a multi-point AC maintenance checklist to clean and check your system top to bottom.  And because we're straight shooters, we follow ACCA's recommended set of inspection tasks.  We're courteous too.  Prior to your scheduled maintenance visit, you'll receive a virtual greeting from your technician, complete with their photo, vehicle, experience level and even favorite pastime activities.  No surprises at the door.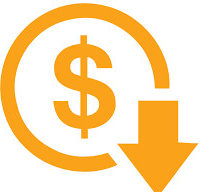 AC Maintenance Costs Less with an AC Maintenance Plan
The cost of a air conditioner tune-up varies depending on the caliber of HVAC company you hire, what the tune-up includes, or if you have a maintenance contract.  For example, a 54-Point AC tune-up & safety inspection from Capital Heating & Cooling is $189, but our Maintenance Club Members pay up to 30% less.
In addition to discounted maintenance on your air conditioner, the benefits of being a Maintenance Club Member mean you'll save money on other services like air conditioner repairs and air duct cleaning. 
Air Conditioning Maintenance Checklist
When Capital Heating & Cooling services your air conditioning system, we use a checklist that exceeds the national Capital Heating & Cooling exceeds ACCA's national requirements.  During your maintenance visit, our technicians follow a checklist of 54 points of your AC to clean, adjust and/or check.  Each homeowner receives a copy of their AC maintenance checklist results along with the technicians written recommendations or comments.
On average AC maintenance costs between $100 – $200. When comparing costs, make sure to also compare services. Some maintenance services skip essential checks and fill-ups.
For more information on the extensive AC maintenance services at Capital HVAC, contact us today. We are happy to answer any questions and get your unit on our schedule!
Yes, experts consider air conditioner maintenance necessary for a few reasons:
It extends the life of your unit.
It improves the efficiency and effectiveness of your unit, saving you money on energy bills and keeping you cooler.
It prevents larger repairs from happening in the future.