Schedule Your Appointment
Greenfield Service Area
24/7 HVAC Services in Greenfield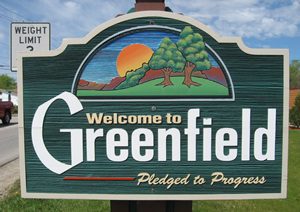 Capital Heating & Cooling has been serving homes and businesses throughout Greenfield, WI for over 10 years. From annual furnace maintenance programs to 24/7 emergency AC repairs and everything in between, Capital HVAC technicians go above and beyond. In addition to incredible customer service, we also offer unmatched guarantees on all of our HVAC services. We treat you and your home or business with respect, thoroughly cleaning up after every job.

Schedule An Appointment
---
Greenfield Residential AC Replacement
High Quality HVAC Installation Services for Greenfield
Greenfield's best HVAC contractor is Capital Heating & Cooling! Deciding when it's time to replace your AC system can be tough, and deciding which AC system and choosing an installation company can be overwhelming. The Capital Heating & Cooling professionals make the whole process of replacing your AC system easy and painless. No gimmicks or high pressure sales, just honest advice and high quality work with a 10 year warranty to back it up.

Deciding When – the most common signs to consider replacing your AC system are:
Loud unusual noises when you run it
Growing energy bills
Repairs are getting more frequent
The cost of the repair is more than half the cost of a new unit.
Where do I start? Here are 6 easy steps to getting your new Air Conditioning system installed.
1. Contact us to schedule a free consultation with a home comfort consultant near Greenfield.
2. During the initial consultation the HVAC specialist will spend about 60-90 minutes measuring your home, talking about your priorities like energy efficiency, warranty and price; presenting the best options for your home. Our professional home comfort consultants have over 50 years of experience helping homeowners choose the correct HVAC equipment for their home. At Capital you'll get the Red Carpet Treatment – literally. We roll a red carpet at your door, wear shoe covers to protect your home and we'll always treat you and your home with respect.
A complete Manual J Load Calculation is done to determine the exact appropriate size equipment your home needs to keep you cool. Be cautious of anyone that doesn't take the time to do this, or gives you pricing over the phone. Equipment that's too big for your home will shut on and off, too small will run constantly trying to cool your home – both leaving you uncomfortable and with high energy bills.
3. Review your options and ask questions. A custom proposal will be created just for your family.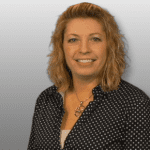 Remember, indoor air quality solutions can be added to help with allergies, mold, dust, flu/colds, and to lower energy costs.
4. Discuss system financing. The comfort consultant can run the application right in your home, or we can run in ahead of time to see what you're approved for. You can also complete the online application.
5. Commit to your new system with confidence. Our 100% satisfaction or money back guarantee makes sure you never feel pressured into making a decision you might regret. The 10 year parts and labor warranty that comes with a new AC system, also eliminates the worries of expensive equipment failures.
6. Installation of your new AC system! During the big day, there's no exception for the red carpet treatment, so expect the red carpet, shoe covers and respect you deserve. We'll work around your schedule to install the new system; even weekend and same-day installations. The actual installation process typically takes 2-3 hours depending on the number of AC's being installed, location or unforeseen installation challenges. Once installation is completed, the technician will walk you through the system to ensure you understand how to use its features.
Our entire company is knowledgeable in all makes and models of industry leading AC systems. Whether it's repairing a Trane, or installing a new Luxaire or Rheem AC system, we're the experts. Call us to schedule a free, no obligation comfort consultation to see which AC system is best for you home.
---
Residential Maintenance Plans in Greenfield
Greenfield residents have trusted Capital Heating & Cooling for over a decade. Local residents have counted on us to tune-up and clean their heating and cooling systems thoroughly at fair prices and honest procedures. Homeowners have 4 tune-ups to choose from depending on their system, maintenance history and budget. Our basic AC tune-up includes an 18-point inspection covering important aspects like changing the air filter, safety checks, cleaning the gunk out from last season, and making sure the system is running most efficiently to keep energy bills down.
Routine maintenance is important for the obvious reasons like:
Keeping energy bills low
Safety
Avoiding inconvenient & expensive breakdowns
Prolonging the life of your equipment
Routine maintenance is required to keep your warrantees active. Any "skipping" or "forgetting" of annual maintenance could put in warranty in jeopardy in the event you need it.
Benefits of a Capital Rewards Maintenance Plan
We realize HVAC maintenance is not on the top of the excitement list, and our experienced technicians do everything possible to make it easy for our customers to maintain their systems. The most valuable thing we offer our customers is the Capital Rewards maintenance plan for your HVAC systems. We offer four plans to choose from, each with increasing benefits including courtesy reminders for maintenance, annual maintenance that meets manufacturer warranty requirements, and extra perks (depending on your plan):
No overtime charges
Free service calls (Reg. $89)
Preferred pricing (Repair discounts, rebates, etc.)
Priority service status
Inflation protection
Plans range from the basic Value Plan, which includes seasonal maintenance, 1 year repair warranty and a 10% discount on repairs, to the most popular Precision Plan – which includes desirable features like free service calls, lifetime warranty on repairs, no overtime fees, "top of the list" priority service, and more.
The best time to sign up for a maintenance plan is before you schedule your next service repair visit, or tune-up to take advantage of the member's only benefits like preferred pricing and scheduling! Call 414.384.HVAC (4822) or contact us online to sign up today.
See what homeowners in Greenfield have to say about Capital Heating & Cooling's maintenance service:
"Arrived promptly, was personable & professional. Left paperwork indicating what was done to check the air conditioning." –Joe P.
"Did a thorough job of diagnosing the problem and following through with a check to make sure everything worked well before he left. Unclogging the drain was hard because it was an attic unit–went well." –Jim B.
"From the moment I called the staff were friendly, helpful, and reassuring that the work could be done. I was offered a same day or next day appointment. The technician was extremely helpful, knowledgeable, professional, and efficient. Explained how long the service would take and made sure every last detail was covered to my satisfaction and beyond. I believe the services provided and available through Capital Heating & Cooling are well worth the price paid. I did make phone contact with two additional "A rated" companies and found Capital to be not only the most reasonable with pricing, but also the most knowledgeable to assist with my needs. They will continue to be our only place to call from this service forward!" –Penny B.
---
HVAC Services offered in Greenfield, Wisconsin:
| | |
| --- | --- |
| Commercial HVAC Services | Residential HVAC Services |
| | |