HVAC Company Elm Grove Trusts for High Quality Work & Customer Care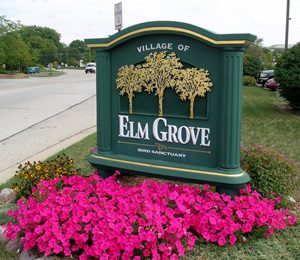 Residents in Waukesha County know Capital Heating & Cooling is the HVAC Company of choice. In fact, Capital HVAC was recently awarded the #1 HVAC Company in Waukesha, Milwaukee, and Racine counties!
Elm Grove is about quality, not quantity. With a population of only 5,934 residents, Elm Grove was recently named America's best suburb by Business Insider. Homeowners and businesses in this Waukesha County area expect a superior level of customer service and high quality work; they want a local HVAC company that's dependable, honest, and ethical. That's why Capital Heating & Cooling is the natural choice when it comes to residential & commercial HVAC services in Elm Grove.

Schedule An Appointment
---
Air Duct Cleaning for Elm Grove Homes
Air Duct Cleaning is an effective way to remove allergens and bacteria from inside your home's duct work, and fall is the perfect time to do it. The first time you turn on your furnace this season, the contaminants lurking inside your ducts will be blown into your air – and ultimately into your lungs. Capital Heating & Cooling's NADCA Certified Air Duct Cleaning services clean and sanitize your air ducts resulting in healthier indoor air quality. Our Indoor Air Quality Specialist also provides before and after pictures of your duct system so our customers know exactly what they're paying for.
Air Duct Cleaning Costs

Capital Heating & Cooling's pricing philosophy is simple: we use flat rate, straight forward pricing. We never lead with cheap duct cleaning prices or vent counting. Some companies will advertise a lower price to clean your ducts that includes only 10 vents for example. Most houses have many more vents, and returns, main trunks, etc. Multiple HVAC systems in one home is also common and cheap "vent counting" pricing can become confusing and ultimately very expensive.
Capital HVAC charges a flat rate price for air duct cleaning depending on the size of your home and number of HVAC systems – that's it. We'll also provide sanitization or whole home aromatherapy if requested.
NADCA Certified Air Duct Cleaning
Elm Grove residents know quality when they see it, that's why it's important their preferred HVAC Company provides NADCA Certified Air Duct Cleaning. Be leery of companies like carpet cleaners that "also do duct cleaning" as you'll most likely get what you pay for. In addition to endless hours of specialized training, NADC certified companies must also sign a Code of Ethics agreement, which says we will do everything possible to ensure the health and safety of our customers.
Air Duct Balancing Results in More Efficient Furnace and AC Operations
Capital doesn't just stop at cleaning your ducts – if we see a problem we'll let you know. Ductwork carries the cold or hot air to the rooms inside your home, so if there are holes, poorly connected joints, or clogged/dirty air filters, you've got a problem. Our local HVAC specialists make the necessary adjustments, including adjusting duct dampers, cleaning or replacing air filter, patching holes, and repairing ductwork. All resulting in optimal airflow to ensure your HVAC system is running at the highest efficiency to help save you money on energy costs.
Contact our Elm Grove HVAC Company for the best furnace, air conditioner, and air duct cleaning services in Waukesha County!
---
HVAC Services offered in Elm Grove, Wisconsin:
| | |
| --- | --- |
| Commercial HVAC Services | Residential HVAC Services |
| | |