High Quality Heating Services throughout Menomonee Falls & Waukesha County
For more than a decade, the experts at Capital Heating & Cooling have serviced a variety of heating systems throughout Milwaukee and Waukesha counties, from furnaces to boilers to geothermal systems and beyond! Whether you're looking to install or replace your current system, you require 24-hour emergency HVAC repair, or you need to schedule a preventative maintenance appointment, our highly experienced technicians can get the job done.
Day or night, when you call us for emergency heating service, we will answer. Capital Heating & Cooling is a 24-hour heating system repair company that you can rely on! Whatever the make or model of your furnace, our factory-trained and certified technicians can get it working again in no time. All day, every day—the Capital team always available for you, whatever your heating needs may be.
To learn more about our heating services in Milwaukee and surrounding areas, or to schedule an appointment, contact Capital Heating & Cooling online or call us today.

Schedule An Appointment
Our Wauwatosa-Area Heating Services Include:
---
Why Choose Capital Heating & Cooling for Your SE Wisconsin Heating Services?
Capital Heating & Cooling specializes in heating services, including furnace services, boiler services, and more! Our Wauwatosa HVAC technicians are dedicated to helping homeowners—like you!—stay toasty during the winter months. Our heating service experts can advise you on the best products that meet your needs; whether your priorities are comfort, energy efficiency, minimum breakdowns, or all of the above—we've got the knowledge to guide you through choosing and sizing the best heating system for your home.
We Service All Types of Furnaces—Even if We Didn't Install It!
Our NATE-Certified technicians will happily repair all furnace makes and models, even if we didn't install it in your Milwaukee area home. Whether it's an old Trane gas furnace or a brand new high-efficient Bryant heating system, our technicians are the best in the industry. From Trane and Bryant to Carrier, Goodman, and more, our team can repair your Menomonee Falls home's furnace. You can rest assured knowing we will quickly diagnose and repair the issue at hand, safely and cost-effectively.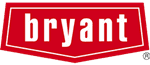 1 Year Guarantee on the Installation of Your Furnace or Boiler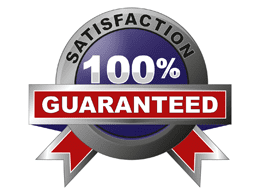 We provide flat rate furnace and boiler installation costs right up front, so there's never any hidden fees. Our experienced local heating and cooling technicians help you find the best solution to suit your Milwaukee home HVAC installation needs. No job is too big or small, and we always ensure 100% customer satisfaction on every project.
Check out our photo gallery to see heating system projects in your neighborhood! To schedule furnace or boiler services in Milwaukee, New Berlin, Waukesha, and more, call us at 262-264-8047 or contact us online today.
---
Our Southeast Wisconsin Heating Services
What type of equipment do you use to heat your southeast Wisconsin home? We service them all! For more than a decade, Capital Heating & Cooling has been serving Milwaukee-area residents with quality heating services. We're proud to meet all your needs for whatever heating system you have.
To schedule heating services or request a free quote, please call 262-264-8047 today!
Heating Installation in New Berlin & Surrounding Areas
The layout of your home and your specific heating needs vary from your neighbor. Don't settle for a one-size-fits-all solution—choose Capital Heating & Cooling for help selecting the right heating system. To top it all off, we'll complete accurate sizing calculations and conduct a professional heating installation. We offer the following heating installation services:
Heating Replacement in Menomonee Falls
Replacing your heating system isn't as simple as swapping out the old model for a newer version. At the very least, you'll need new sizing calculations to ensure the right fit. If you're interested in converting from oil to gas or installing a heat pump in place of your furnace, these changes require additional attention as well. Capital Heating & Cooling has the experience necessary to make your heating replacement go smoothly if you're looking to schedule:
Boiler Replacement
Ductless Heating Replacement
Heat Pump Replacement
Geothermal Heating Replacement
24-Hour Heating Repair in Racine County
Imagine this: it's the middle of the night, and you wake up to find that your heating system isn't functioning. Your family members are wrapped up in blankets, huddled together to keep warm. But who can you call to help you at 4 a.m. when your heating unit breaks down? You can call Capital Heating & Cooling, of course! You'll never deal with a third party answering service, get sent to voicemail, or get a call back from a miserable technician who doesn't want to get out of bed to come help you out. Our emergency service line is manned 24/7 by an in-house customer service team, and that team's goal is to dispatch a technician to your home to resolve your heating issue as quickly as possible. Our service technicians will arrive promptly, in uniform, ready to restore your system to full functionality. We provide 24-hour repair service to all types of systems—even if we didn't install it—including:
When your heating system breaks down, call Capital Heating & Cooling day or night, weekend or holiday, and we will answer! Our reliable, 24-hour heating repair services will get your furnace, boiler, or other HVAC equipment working again in no time.
If you're in need of a 24-hour heating repair company in Milwaukee County, Waukesha County, or Racine County, call the reliable technicians at Capital Heating & Cooling now at 262-264-8047!
Heating System Tune-Ups & Maintenance in Southeast Wisconsin
Whatever type of heating system you may have, and regardless of how old it may be, scheduling annual maintenance has been proven to help extend the life of your heating system, prevent inconvenient breakdowns, and decrease your energy costs. Beyond that, many manufacturers actually require annual maintenance of your heating system in order to keep your manufacturer warranty active! Skipping an annual tune-up could negate your warranty coverage. For a heating unit that lasts longer, works better, and costs you less in energy bills, schedule regular maintenance each year with Capital Heating & Cooling! Call our reliable HVAC company to schedule one of the following heating services:
Ductless Heating Maintenance
Heat Pump Maintenance
Capital Rewards™ Maintenance Plans are a great way to sign up for your annual maintenance visits and at the same time get benefits like preferred pricing, repair discounts, priority scheduling, rebates, and more. Contact Capital Heating & Cooling for more information about our boiler services and furnace services.
---
Contact Capital Heating & Cooling for Heating Services in Menomonee Falls
After serving Milwaukee, Waukesha, and Racine Counties for the past decade, we have earned a rock solid reputation as one of the most reliable HVAC companies in southeast Wisconsin. It's all thanks to our guarantees, which include:
1-Year Guarantee on All Cooling Repairs
Up to 10-Year Warranty on New Heating System Installation
Fix-It-In-24-Hours Guarantee
"No questions" Money Back Guarantee
100% Customer Satisfaction Guarantee
When you call Capital Heating & Cooling for heating services in southeast Wisconsin, you know you're dealing with a reputable HVAC company that so many of your neighbors already love and trust. Check out our reviews to see what people in Wauwatosa, Brookfield, Franklin, and more have to say about services by Capital Heating & Cooling.
Ready to experience the Capital difference? Contact us online or call us for heating installation, replacement, repair, or maintenance in your Wisconsin home today!