SE Wisconsin HVAC Leader Keeps Your Home Warm, No Matter the Heating System
Heating systems are complicated. The best repair services require an HVAC Company that specializes in the repair of all types of HVAC equipment, and can look at your home from a holistic approach. Most home heat systems are comprised of different types and sizes of equipment to meet the custom anatomy of your house. For example, a furnace or boiler may be in the basement, radiators and ductwork throughout the home, and a ductless heat system in the office. Homeowners trust Capital Heating & Cooling, the 24 hour New Berlin HVAC Company for dependable and fast HVAC repair services.
Regardless of the types of heating systems you need repaired, Capital Heating & Cooling stands behind our heat repairs with a 1 year HVAC repair guarantee.

Schedule An Appointment
---
Boiler Repair Services in Menomonee Falls and Beyond
Boilers are the oldest type of heating systems, but are still quite favorable because of the even heat they produce compared to its traditional heat pump counterpart. Boilers work by using a system to pressurize hot water which converts to heat for your home. While this is a very efficient means for creating heat, it can also be extremely dangerous – boilers are capable generating force nearly as explosive as gun powder.
Despite the age of the technology, boilers are sophisticated pieces of heating equipment, requiring a qualified HVAC company like Capital Heating & Cooling to repair and maintain them. Although they all pretty much work on the same principles, special attention needs to be taken in checking out each individual boiler. The wrong valve opened or closed is a real danger for you and your home.
Capital Heating & Cooling technicians receive continuous boiler repair training in our in-house proprietary training lab, so we're always prepared for any home boiler repair.
We guarantee our boiler repairs for 1 year so you're never left in the cold after we leave your home.
24 Hour Furnace Repair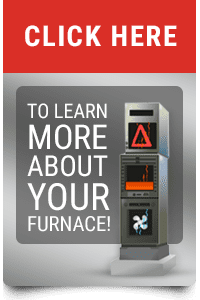 Your home's furnace is the heart of your heating system. If things are finely tuned to work correctly, your furnace will last longer and you'll have fewer breakdowns over the course of its life. You'll reap the rewards of lower energy bills, consistent and even heating. The types and brands of furnaces are endless and include brands like Rheem, Luxaire, Trane, and Bryant. Capital Heating & Cooling specializes in home furnace repair and employs the industry's top talent in HVAC technicians to repair and maintain your home furnace system.
It is important to remember: a furnace tune-up will always be cheaper than an emergency furnace repair despite our fair service prices. The HVAC technicians at Capital Heating & Cooling are available 24/7 for home furnace repairs. Unlike other HVAC companies in Milwaukee, when you call Capital Heating & Cooling, an employee WILL ANSWER the phone and quickly dispatch your service call to one of our local HVAC technicians.
Capital Heating & Cooling uses flat-rate pricing so there's never any hidden surprises or last minute upcharges on your bill. Your service repair will be warrantied for 1 year, so it's in everyone's best interest for the technician to repair your furnace correctly the first time.
Water Heater Repair Services
Hot water is often taken for granted until your water heater breaks. Suddenly the luxury of a hot shower quickly trumps everything else on your honey-do list and you're tasked with finding a reputable company to provide water heater repair service or replace your water heater.
Types of Water Heaters
A water heater's only job is to heat and store water for your entire home until you need it. Capital Heating & Cooling provides water heater service for both tank-type and tankless home water heaters.
Storage Tank Water Heater – This is the most common type of water heater and is available in electric, liquid propane or natural gas – all which use an insulated tank to store and heat the water. Compared to the tankless alternative, tank water heaters use energy at a relatively low rate.
Tankless Water Heater – Also available in electric, liquid propane or natural gas and heats water on demand as it passes through a series of coils rather than storing it in a tank. Because of this, a tankless water heater is usually more energy-efficient compared to its traditional counterpart. However, HVAC maintenance is typically more expensive on a tankless water heater.
24 Hour Service For When Your Hot Water Goes Out
No matter what type of water heater you have, when it goes out you'll want it repaired fast. Capital Heating & Cooling provides 24 hour water heater repair and same day installations if your home water heater is beyond repair. We know your time and money are valuable, so we try not to waste either. When you call for emergency water heater repair service, a Capital Heating & Cooling employee WILL answer and quickly dispatch a technician to your home. Our HVAC technicians arrive on time, in uniform, and ready to diagnose the issue.
Before you call, try these hot water repair tips:
Check the circuit breaker. Has it tripped?
Thermostat. Is it working? Set correctly?
If both of these don't do the trick, contact a qualified water heater repair company.
Remember to choose a local HVAC company that stands behind their work! Only Capital Heating & Cooling offers a 1 year water heater repair warranty.
Oil Furnace Repair
Even oil furnaces, which are known for heating in the coldest climates, can breakdown. When you need HVAC repair service for your oil furnace, you need a qualified company with experience working on these systems. An emergency no-heat situation is not the time to call the cheap guy in a truck – it's the time to call the best oil furnace repair company in Milwaukee & Waukesha County, Capital Heating & Cooling.
When you call us for emergency oil furnace repair, we WILL answer your call – you'll never get a voice message or third party answering service. Our NATE Certified technicians are available 24/7 and will arrive quickly, prepared to work for you. We know your time and money are both valuable, so we get right to work with a full system diagnostic to identify not only the problem, but anything that may soon cause another oil furnace failure.
You can rest easy knowing only Capital Heating & Cooling offers a 1 year oil furnace repair guarantee. So, whether you have a Rheem, a Trane oil furnace or any other brand, Capital Heating & Cooling has the experts on staff to repair your furnace quickly.
Heat Pump Home Heating Systems
Heat Pumps are a common and energy efficient alternative to a furnace and air conditioner because they use electricity to move heat from a cold space into a warm space. How is this energy efficient? Air to Air heat pumps produce up to 4x the energy they use to operate, by transferring energy rather than producing it.
Capital Heating & Cooling provides expert heat pump services in Milwaukee, Waukesha, and Racine Counties.
Heat Pump Repair 24/7
If your home or business is heated by a heat pump and you're having problems, there's a variety of things that could be wrong, including:
power problems
blower issues
freezing up
improper heating or cooling
Excessive cycling
Strange noises
…and more
Thermostat malfunction is a common culprit for heat pump failures. Testing a thermostat yourself is fairly straightforward (check batteries, power, etc.), but if that doesn't work, contact Capital Heating & Cooling for 24 hour heat pump repair services in Milwaukee. Our technicians will do a complete system diagnostic check, identifying the problem and any other parts which may cause your heat pump to fail again.
We understand when you're in a pickle for time and need HVAC repair services, you don't want to worry about choosing the wrong company. Our technicians are NATE Certified and available to repair your heat pumps 24/7, and only Capital offers a 1 year heat pump repair guarantee.
Geothermal Heat System Repair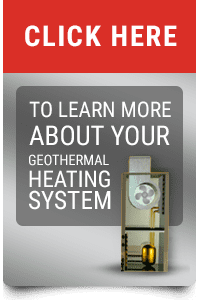 Capital Heating & Cooling is known for our experience and familiarity with geothermal systems; other HVAC companies in Milwaukee actually refer customers to us for geothermal heating repairs and maintenance. These systems, while they have endless benefits, are very sophisticated and require a highly trained HVAC technician to troubleshoot and repair them. Capital Heating & Cooling not only has geothermal experts on staff, we also have a LEED Certified Consultant (Leadership in Energy and Environmental Design) on staff who specializes in energy saving HVAC solutions.
If your ductless heat system won't turn on or stopped working, Capital Heating & Cooling's geothermal heat experts can help. We have 24 hour HVAC repair service in Milwaukee, Waukesha, and Racine Counties. Unlike other HVAC companies in SE Wisconsin, when you call 262-264-8047 we WILL answer the phone and quickly dispatch a repair technician who specializes in geothermal heating to your home. Service doesn't stop at the repair either: your repairs are guaranteed for an entire year.
Ductless Heating System Repair
Ductless split, mini split, multi-split, duct-free system, ductless or a variable refrigerant flow (VRF) heat pump system are all ways to refer to this new-age wall mounted HVAC equipment. Ductless heating systems are commonly used to heat rooms that don't have existing ductwork. Perhaps you have a 4 season's room, a new addition, or a tucked away office in the attack that needs heat; we can either install ductwork that works with your existing heating system, or install a ductless heating system that's discreetly mounted to the wall.
While ductless heating and cooling is becoming increasingly more popular, these systems are not quite the norm. That's why it's important to choose a qualified HVAC repair company like Capital Heating & Cooling who has experience working with this specialized heating equipment to repair your home's ductless heat system. Day or night, we'll send a professional heat repair technician to your home to quickly diagnose and repair the problem. For extra peace of mind, your ductless heat repairs performed by Capital Heating & Cooling are guaranteed for 1 year.
Contact our HVAC professionals to schedule your heating system repair appointment.