24-Hour Heat Pump Service in the Menomonee Falls Area
At Capital Heating & Cooling, even if we didn't install your existing heat pump, you can trust that our experienced HVAC technicians will work quickly to troubleshoot and repair your unit! We'll make sure your home returns to a comfortable temperature quickly, and that the job is done right the first time.
Before leaving your home, our Milwaukee HVAC technicians will also work to identify any available solutions to lower your energy bills—so if we see inefficient heating equipment, leaky air ducts, or a non-programmable thermostat, we'll kindly inform you! Proactively identifying issues and offering solutions is part of what makes Capital Heating & Cooling one of the best-reviewed HVAC companies in Southeast Wisconsin.
To learn more about our 24/7 heat pump repair services or to schedule an appointment, contact Capital Heating & Cooling online or give us a call now!

Schedule An Appointment
Signs Your Heat Pump Is in Need of Repair
Aside from a total breakdown, there are a few signs that you can look for when determining whether or not your unit is in need of service from a 24-hour heat pump repair company like Capital Heating & Cooling.
The air flow is reduced or restricted altogether
There is no temperature adjustment occurring (so, the air isn't getting hot in the winter or cool in the summer)
The unit is making clicking or grinding noises
There is ice forming on the unit
The unit is leaking water
The cost of your energy bills have increased compared to previous months
If you notice these or any other signs that your unit may be acting up, don't hesitate to give us a call! Our team of talented technicians will diagnose the issue at hand and provide you with an estimate for the repair (or replacement) costs to get your home back to a comfortable temperature as soon as possible!
Our One-Year Heat Pump Repair Guarantee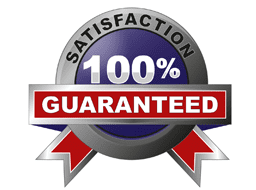 Heat pumps are an energy efficient alternative to traditional HVAC systems and require a qualified HVAC company that specializes in repair. Not only does Capital Heating & Cooling specialize in energy efficient HVAC system repairs, but we stand behind our home heat pump repairs with a one-year HVAC repair guarantee. We're so confident in our heat repair services that if the repair we perform fails within one year, we'll come back out and fix it for free!
You'll have peace of mind knowing that we offer 24-hour emergency heat pump service, so your call will always be answered! Guarantee applies when the same part(s) fails after we've repaired it; it does not apply to part failures that are different from the original repair.
Contact our heat pump repair technicians today for 24-hour repair service in Milwaukee and surrounding areas.
Should You Replace Your Heat Pump Instead of Repairing?
There comes a time when it makes more sense financially and functionally to replace your heat pump rather than to continue calling for repair services. There are a few ways to know if it's time to consider replacement.
The unit is more than 15 years old
The temperature throughout your home is uneven
The unit runs for longer and longer periods of time, barely ever turning off
The system has required frequent repairs over the past two years
If you're not sure whether these signs apply to your heat pump or not, our team can help. We will work with you to determine whether replacement is the right course of action, and if it is, we'll help you find the best replacement option for your family based on your lifestyle, needs, and budget.
Learn more about heat pump replacement options in the Milwaukee area, or contact us online to schedule service!
---
Why Choose Capital Heating & Cooling for Heat Pump Repair in Menomonee Falls?
There are plenty of reasons to call our heat pump repair technicians at Capital Heating & Cooling when your unit breaks down!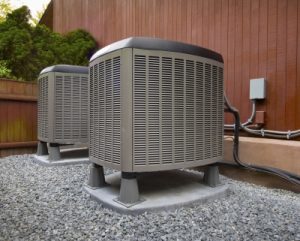 Free In-Home Estimates on Heat Pump Installations
24/7 Emergency Service
Same Day Service
100% Satisfaction Guarantee
Professional Technicians/Installers
All Makes & Models Serviced
Licensed and Insured
For heat pump repair services that you can depend on 24 hours a day, 7 days a week, and 365 days a year, call our team at Capital Heating & Cooling or contact us online today!