24-Hour Emergency Furnace Repairs in Southeast Wisconsin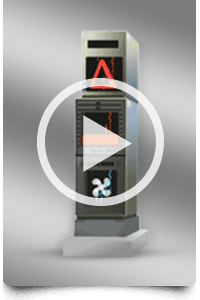 Capital Heating & Cooling provides 24/7 emergency furnace service to our neighbors in the Milwaukee area! Even on the coldest nights, you can rest easy knowing Capital Heating & Cooling is just a quick phone call away. An in-house customer service representative will answer your emergency repair call 24 hours a day, 365 days a year—no exceptions! Your HVAC repair call is never outsourced to a third party answering service. A member of our staff will always be on the other end to answer your call and get your furnace issue taken care of as soon as possible.
We understand losing heat is an emergency situation requiring immediate attention. Our local HVAC office is centrally located with a fully stocked warehouse, so you'll never have to wait for parts. Additionally, our Milwaukee furnace service trucks are fully stocked and remotely located throughout southeast Wisconsin, so we can get to our customers in need of furnace repair quickly!
If you are in need of our 24-hour furnace repair services in Milwaukee and surrounding areas of Wisconsin, call Capital Heating & Cooling right away, or contact us now to schedule service online!

Schedule An Appointment
Signs You May Need Furnace Repair in Your Milwaukee Home
Before your furnace completely breaks down, it tends to show you a few "warning signs." Be sure to
keep an eye out for these factors! If they're true of your unit, it may be time to schedule preventative
maintenance before you experience a furnace breakdown in your home.
Your burner flame is yellow or flickering
The furnace is making banging, rattling, or popping noises
The indoor air in your home seems dry and dusty
Your thermostat isn't working properly to regulate your home's temperature
Some rooms in your home are colder than others
Your furnace has required repair services more and more frequently
Your heating bills have increased compared to previous months or years
Your system is more than 15 years old
Some of these factors, in addition to indicating that you may be in need of furnace repair or
maintenance services, could indicate that it's time to consider replacing your heating system. You can
learn about our furnace installation and replacement services here!
---
Our One-Year Furnace Repair Guarantee
When you choose Capital Heating & Cooling for your home furnace repair, we stand behind our work
with a one-year repair guarantee. We're so confident in our HVAC repair services that if the unit we repair fails within one year of service, we'll come back out and fix it for free! You'll have peace of mind knowing that we offer 24-hour emergency repair services that you can trust, no matter what time of day or night it may be—and that you'll get your money back if our services aren't up to par. We take customer service seriously, so we want to make sure you're 100 percent satisfied with your repair service every time.
Our furnace repair technicians don't just fix malfunctioning heating systems! We also ensure they're operating at maximum efficiency. Quickly fixing your furnace and getting it back up and running as fast as possible is our Milwaukee HVAC technician's first priority. After that, we'll identify solutions to help lower your energy bills while providing fast and affordable furnace repairs at your convenience, day or night AND on weekends! Capital Heating & Cooling is committed to exceeding customers' expectations by consistently providing the best and most affordable furnace repairs in Milwaukee and surrounding areas.
Capital Heating & Cooling services a wide range of furnace brands including, but not limited to:
Contact the Milwaukee furnace repair technicians at Capital to schedule your service appointment today!
Schedule Furnace Repair Service in Milwaukee or Surrounding Areas Today!
When your furnace isn't functioning properly, your family is cold and uncomfortable until you can get an HVAC specialist out to your house to fix the issue. That's where Capital Heating & Cooling comes in. We're available 24 hours a day, 7 days a week, 365 days a year—no exceptions. If you're in need of furnace repair service in Milwaukee or surrounding areas, call us today or contact us online to schedule an appointment!