24-Hour AC Repair Service in Waukesha & Milwaukee Counties!
When your cooling system decides to take an unplanned break, you need the help of a reliable team of cooling professionals. The summer season in Southeast Wisconsin is rough, and you simply can't—and shouldn't have to—deal with an AC breakdown. That's why Capital Heating & Cooling offers complete, 24-hour AC repair service to our Milwaukee and Waukesha clients!
For well over a decade our certified and licensed service professionals have been providing reliable, unparalleled air conditioner repairs. We're your partner in keeping cool and comfortable, offering leading, trustworthy service that always puts your needs first.
No matter the time or day, our team is equipped and prepared to meet your cooling repair needs. Contact us online, or give us a call for 24-hour central air conditioner repair service throughout Southeast Wisconsin!
Schedule an Appointment
---
Central Air Conditioner Repair Services in Southeast Wisconsin
Air conditioning problems are frustrating, diverse, and a quick reason to get stressed. With our repair service team on your side, you'll always have access to superior, reliable AC repair in Milwaukee and Waukesha Counties. We put your comfort and needs first, utilizing cutting-edge equipment and our superior, specialized training in order to locate the root issue and rectify it in record time. Quality, reliability, and honest service are our endless goals, and we'll never fail to meet your comfort needs. You're our number one priority, and we're never satisfied with our work until we're certain that our repair was flawless.
We Service All Types of AC Systems—Even if We Didn't Install It!
Our NATE-Certified technicians will happily repair all central air conditioner makes and models, even if we didn't install it in your Milwaukee area home. Whether it's an old Trane air conditioner or a brand new high-efficient Bryant air conditioning system, our technicians are the best in the industry. From Trane and Bryant to Carrier, Goodman, and more, our team can repair your Menomonee Falls home's AC unit. You can rest assured knowing we will quickly diagnose and repair the issue at hand, safely and cost-effectively.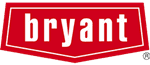 1 Year Guarantee on the Repair of Your AC Unit

Our experienced local heating and cooling technicians help you find the best solution to suit your Milwaukee home HVAC installation needs. No job is too big or small, and we always ensure 100% customer satisfaction on every project.
Regardless of what kind of AC unit you have, Capital Heating & Cooling stands behind our air conditioner repairs with a 1 year HVAC repair guarantee and up to a lifetime guarantee if you have a Capital Rewards™ Maintenance Plan.
Check out our photo gallery to see air conditioning repair projects in your neighborhood! To schedule air conditioner repair in Milwaukee, New Berlin, Waukesha, and more, call us at 262-264-8047 or contact us online today.
---
Signs You Need AC Repair in the Menomonee Falls Area
While cooling system problems can be quite diverse, they also display crystal-clear signs when something goes wrong. Being able to read these signs ensures you know when to call in the AC repair professionals at Capital Heating & Cooling, so keep an eye and ear out for:
Spikes in cooling costs. While your energy costs tend to be a little bit variable, they rarely spike by large amounts. If you're seeing a 10, 20, or 30 percent increase on cooling costs, a repair may be in order.
Poor or weak air flow from vents. Clogged vents and air ducts can lead to considerable and long-lived air flow issues. Be sure to call in an expert early on to avoid bigger problems!
Inadequate cooling and warm air. The issue may be a refrigerant leak or possibly a malfunction with your cooling system's primary parts. No matter the issue, our team can provide the AC repair service you need.
Loud or strange sounds. This almost always indicates loose or damaged parts—which can be very dangerous for your central air conditioner system. Call our team for repair immediately to avoid permanent air conditioner damage!
Foul or unusual odors. Funky or musty odors are often dust accumulation in the ducts, which duct cleaning and air conditioner maintenance service can take care of just fine. But if you smell burnt wiring, the problem is electrical and needs immediate emergency service.
Malfunctioning thermostat. Thermostat reading incorrectly or is your cooling system not responding to changes in the thermostat? Don't fret over temperamental air conditioner systems—our team provides complete service for cooling systems!
Has your central air conditioner been exhibiting any of these warning signs? If so, give the team at Capital Heating & Cooling at call at 262-264-8047. We provide AC repair throughout Southeast Wisconsin, including Brookfield, New Berlin, Waukesha, Wauwatosa, Menomonee Falls, and more!
---
How Much Do AC Repairs Cost?
The cost of AC repairs depends on what needs to be fixed, when it needs to be fixed, and if you have a Capital Rewards™ Maintenance Plan. Depending on what needs to be addressed, most AC repair costs in Milwaukee ranged from $329-$1,013, not including the trip and diagnostic fee. Learn more about AC repair costs in your neighborhood.
Regardless of what needs to be fixed you want to make sure you're not getting ripped off with hidden fees or obscene profit margins—we get it. Capital Heating & Cooling provides upfront, flat rate AC repair pricing so you know exactly what your costs will be before the work is done. Our air conditioning repair services are fast, honestly priced, and guaranteed for at least a year!
Air conditioning repairs cost less if you have a Capital Rewards Maintenance Plan. Ask how you can sign up for one of our HVAC Maintenance Plans to receive up to 25% off your air conditioner repair.
Need air conditioning repair service? Contact our Waukesha AC repair company to learn more about AC repair costs.
---
Why Choose NATE-Certified When Looking for AC Repair Service?
The Air Conditioning Contractors of America (ACCA®) warns homeowners to hire HVAC companies that employ technicians with nationally accredited certifications including North American Technician Excellence (NATE®). To earn a NATE Certification, technicians must demonstrate real working knowledge of HVACR (Heating, Ventilation, Air Conditioning, and Refrigerant) systems, and pass a test that certifies them as an expert in their field including air conditioner repair service, air conditioner installation service, etc. NATE Certification requires both a time commitment and financial investment.
Because our mission is to do what's right for the customer, our technicians believe it's part of their job to help identify solutions to lower your air conditioning bills and are cross-trained to help you identify if it's time to consider a replacement instead of repair. Our service teams come prepared to install energy savings solutions upon your request and can happily schedule a free in-home consultation for AC replacement. Capital Heating & Cooling employs NATE-Certified air conditioner repair technicians because they are proven to be more productive than non-certified technicians and have the proven knowledge to repair your AC system right the first time—which means no wasting your valuable time and money.
---
Southeast Wisconsin's 24-Hour Emergency Air Conditioner Repair Company
Capital Heating & Cooling is the only true 24-hour AC repair company in Waukesha County and we service all types of home air conditioning systems, even if we didn't install it! 24/7 your call will be answered by a Capital Heating & Cooling employee—not a third party answering service or voice message.
Our customer service staff and emergency repair technicians are trained to respond quickly to your central air conditioner repair call because you deserve great customer service. We understand AC breakdowns are unplanned; that's why when you contact Capital Heating & Cooling for emergency air conditioning repair throughout Southeast Wisconsin, we quickly dispatch our local AC repair technicians who arrive on time, in uniform, and ready to provide top-quality repair service.
Day or night, our 24-hour central air conditioner repair service guarantees you won't be inconvenienced—or hot for long! Don't put up with a broken AC system any longer, call Capital Heating & Cooling at ​262-264-8047!
---
Trustworthy AC Repair in Milwaukee, Waukesha & Racine Counties
An independent study conducted by Prime Buyer's Report determined that Capital Heating & Cooling is the best HVAC businesses in Milwaukee, Waukesha, and Racine counties. The study included weeks of phone call surveys with customers of local businesses, checking with Wisconsin agencies on license and complaint history, verification of our insurance coverage to protect you as a customer, plus a phone interview and signed agreement that Capital Heating & Cooling uses only legal workers.
When you choose to work with Capital Heating & Cooling, you can have peace of mind knowing that you're working with the best air conditioner repair company throughout Southeast Wisconsin. Contact us online to schedule an appointment today!
---
Choose Capital for 24-Hour Air Conditioner Repair in Southeast Wisconsin
All of our Milwaukee HVAC technicians are licensed and insured to provide you with the most reputable and reliable air conditioner repair service in Southeastern Wisconsin. Capital Heating & Cooling is so confident in our work, we deliver 100% customer satisfaction on every local repair service we perform—going above and beyond what is needed or expected by our customers.
When you choose Capital for your air conditioner repair,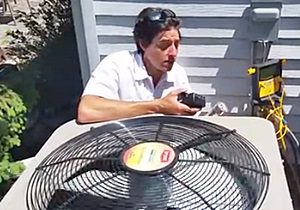 you'll enjoy the following benefits:
24/7 Emergency Service
100% Satisfaction Guarantee
Warranties on Repairs & Installations
Professional Technicians
Same-Day Service
Don't wait—call the air conditioning specialists at Capital Heating & Cooling at 262-264-8047 or contact us online to schedule your air conditioner repair in Milwaukee, New Berlin, Menomonee Falls, and the surrounding areas today!