Avoid Costly Heating System Repairs with Annual HVAC Maintenance from Capital
Many home heating systems are made up of different HVAC equipment to meet the needs of your home's specific anatomy. Perhaps you have a geothermal heat pump, ductwork throughout the home, and a ductless heat system for the sunroom. It's important to hire a reputable HVAC company that has experience cleaning and inspecting all types of home heat equipment. Capital Heating & Cooling has over a decade of HVAC maintenance experience; our technicians are highly trained to identify problems before they become a costly and inconvenient breakdown.
Regardless of the types of equipment in your home, if a part repair or replacement is recommended for your home's heating system, Capital Heating & Cooling stands behind our work with a 1 year HVAC repair guarantee.

Schedule An Appointment
---
Boiler Maintenance
The number one concern and reason for boiler maintenance is SAFETY. Preventative maintenance in general is the best way to keep your energy bills low, extend the life of your equipment and keep you most comfortable; but most importantly, it keeps your boiler operating safely. Because of the sophistication of a boiler, special attention needs to be added when checking out each individual boiler during routine maintenance (that's the primary reason a boiler tune-up costs more than a furnace tune-up.)
During our routine maintenance checks, our technicians diligently check important functions like controls, flame detection devices and safety valves. If a boiler safety valve has not been serviced properly and does not relieve the pressure adequately, the boiler may explode and result in injury or worse.
Safety valves and low water fuel cut-off/shutdown devices are your LAST lines of defense against boiler failure. In other words, skipping an affordable annual boiler tune-up could cost you big bucks in the long run.
Annual Furnace Tune-Ups
For the most part, people fall into two categories: proactive and reactive. The proactive folks see the value in preventative maintenance because they know they can avoid an emergency furnace repair and the inconvenience that goes along with it. Our technicians not only perform an entire furnace clean and check, but they advise you of any potential issues so you can catch it early. If your home furnace is older, an annual tune-up can help it last longer and run at its peak performance. But if your furnace is brand new, you're not exempt to annual maintenance; it's actually required to keep your furnace warrantees active. Failure to have an HVAC service provider like Capital Heating & Cooling perform annual maintenance could mean your warranty will not be valid when you need to rely on it. And remember, all tune-ups are not the same – don't be fooled by the price. You get what you pay for – so be careful of low priced tune-up scams.
Maintaining Your Water Heater
Preventative maintenance on home water heaters is often overlooked because unless we're without hot water we barely notice it's there. Consequently, avoiding or forgetting annual maintenance on your water heater can result in a handful of things costing you a lot more in the long run. During annual maintenance visits, Capital Heating & Cooling technicians clean and check the safety and operation of your home's water heater, and perform a full system diagnostic to ensure parts are not close to failure. Additionally our local HVAC technicians go the extra mile by providing helpful maintenance tips to increase the life and efficiency of your water heater.
Give your water heater a longer life and yourself lower energy bills with annual water heater maintenance by Capital Heating & Cooling in New Berlin, WI.
Oil Furnace Maintenance
Preventative HVAC maintenance for your oil furnace is the reason "pay us now, or pay us more later" became a popular phrase. Having your oil furnace tuned-up every year is essential to avoid oil furnace repairs. While maintenance for an oil furnace costs more than gas furnace maintenance, it's a lot cheaper than a complete furnace failure or an emergency oil furnace repair. When it comes to oil furnace maintenance it's best to call a qualified HVAC company to clean and inspect your furnace. Oil furnace maintenance can be dangerous because of the lethal voltages involved and the use a flammable fuel; while puffback usually don't result in devastating explosions, they can cause a fire and extensive property damage. Capital Heating & Cooling specializes in oil furnace maintenance and repairs. Our HVAC technicians are specially trained to work on oil HVAC equipment such as Bryant, Trane, Rheem, Luxaire, and more, all while using all safety precautions for both themselves and our customer.
Heat Pump Maintenance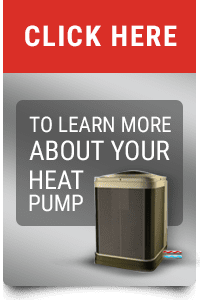 Heat pump maintenance is imperative to avoid making the call for emergency heat pump repair. We've all heard it before… "An ounce of prevention is worth a pound of cure when it comes to preventative heat pump maintenance". In addition to the annual heat pump maintenance performed by our New Berlin heat pump experts, there are some easy things you can do yourself to avoid an emergency heat pump repair. Keep the equipment free of debris; a few times a year you can clean out any sticks, leaves, grass or other debris that made its way over to your heat pump. If the debris does find its way inside your heat pump, it's likely to jar up some of the moving parts or block air flow causing either heat pump failure or an inefficient heat pump.
When it comes to the more intricate work of heat pump maintenance, like cleaning the evaporator coil, checking the condensate drain and pain, checking the blower wheel and motor, contact a qualified heat pump maintenance company to perform the annual heat pump tune-up. Capital Heating & Cooling technicians will check roughly 40 inspection points during your heat pump maintenance visit to ensure your equipment is in good working condition for the heating season. If you do require a heat pump repair, only Capital Heating & Cooling offers a 1 year repair warranty.
Geothermal Heating System Tune Ups
Also known as ground source heat, these organic heat systems are best known for their small carbon footprint and energy efficiency. Typical energy savings of a geothermal heat system compared to its traditional counterparts is from 25% to 70%, depending on the situation. While geothermal heat systems usually cost more to install, they generally require less maintenance and repairs.
While not all breakdowns can be avoided, you have a much better chance if annual maintenance is performed. It's imperative to choose a qualified HVAC company like Capital Heating & Cooling to perform any maintenance on your geothermal system. HVAC companies must endure intense training specific to geothermal systems and if you choose the wrong company, you could have big problems. Capital Heating & Cooling is NATE Certified and has on-staff experts to install, repair, and perform maintenance on geothermal heat systems.
Ductless Heating Maintenance
Capital Heating & Cooling is a Mitsubishi Electric Diamond Contractor who specializes in ductless heating maintenance, installation and repairs. To earn this accreditation requires being extensively trained by Mitsubishi Electric to correctly size, install, repair and maintain every ductless system. Consequently, all Capital Heating & Cooling ductless work is performed according to strict industry guidelines and conforms to Mitsubishi Electric's high standards of excellence.
Whether your ductless system is newly installed or done years ago, having the system cleaned yearly is a big deal. Failure to have annual maintenance performed by an authorized service provider, like Capital Heating & Cooling may result in any warrantees becoming inactive; manufacturers and Capital require you to have the system cleaned and checked yearly. In addition to the HVAC warrantees, your ductless system will last longer, run better, and breakdown less. In the end, the annual tune-up is worth it to avoid expensive emergency repair service and being inconvenienced.