Preventative HVAC Maintenance & Tune-Ups in Southeast Wisconsin
Your furnace like any other mechanical system requires scheduled cleanings and adjustments. The parts of a furnace can overheat, wear out, snap, or crack if they're not properly maintained by a qualified HVAC professional. Even the smallest issues, if not addressed in time, can lead to a complete furnace failure. And, if you've skipped your annual heating system tune-up, you can forget relying on the manufacturer warranty to cover your claim!
When you contact our Menomonee Falls HVAC company for your furnace tune-up, you get a very thorough inspection and cleaning that leaves you with a safe and efficient system you can depend on. Whether you're looking to schedule a single furnace cleaning or full-service HVAC maintenance plan options, our team has over a decade of tune-ups under our belt, which means our HVAC technicians are ready to work on all types of HVAC equipment, including Bryant furnaces, Trane heating equipment, Rheem, Luxaire, and more.
To schedule a furnace tune-up in Milwaukee or Waukesha County, contact our local HVAC office online or give us a call today.

Schedule An Appointment
---
Why Choose Capital Heating & Cooling for Your Furnace Maintenance in the Menomonee Falls Area?
Capital Heating & Cooling specializes in furnace maintenance, and our Wauwatosa HVAC technicians are dedicated to helping homeowners—like you!—keep their cool during the summer months. Our heating system experts can advise you on the best products that meet your needs; whether your priorities are comfort, energy efficiency, minimum breakdowns, or all of the above—we've got the knowledge to guide you through choosing the best heating system for your home.
We Service All Types of Furnaces—Even if We Didn't Install It!
Our NATE-Certified technicians will happily inspect all furnace makes and models, even if we didn't install it in your Milwaukee area home. Whether it's an old Trane furnace or a brand new high-efficient Bryant heating system, our technicians are the best in the industry. From Trane and Bryant to Carrier, Goodman, and more, our team can provide HVAC maintenance services for your Menomonee Falls home's furnace.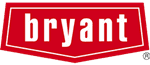 1 Year Guarantee on Your New Furnace
We provide flat rate furnace inspection costs right up front, so there's never any hidden fees. Our experienced local heating and cooling technicians help you find the best solution to suit your Milwaukee home HVAC maintenance needs. No job is too big or small, and we always ensure 100% customer satisfaction on every project.
Check out our photo gallery to see furnace tune-ups in your neighborhood! To schedule heating system maintenance in Milwaukee, New Berlin, Waukesha, and more, call us at 262-264-8047 or contact us online today.
---
Benefits of Furnace Maintenance in the Greater Milwaukee Area
Every home furnace system is unique, but the benefits of annual furnace maintenance are universal. A tune-up from Capital Heating & Cooling means your furnace will run using less energy—one of the top ways to save money on heating bills! It also ensures that your furnace will start reliably when you need it, operate safely, and keep your home at a comfortable temperature. Other benefits of scheduling regular furnace tune-ups include:
LOWER ENERGY BILLS
When dirt and debris collect inside your furnace, it restricts airflow, which causes your furnace to work harder than it has to—resulting in higher energy bills! Our Milwaukee furnace tune-up technicians thoroughly clean the air filter, blower, and other parts that can slow down your heating system to help you save on utility costs.
FEWER FURNACE REPAIRS
So many furnace repairs could be avoided by scheduling regular HVAC maintenance appointments. With an annual furnace tune-up service, our technicians proactively catch issues and fix parts of your heating system that are close to failure, before you require emergency furnace repair service.
EXTENDED EQUIPMENT LIFE
Preventative HVAC maintenance can extend the life of your heating equipment, compared to a system that solely relies on reactive repairs. This is no different than scheduling regular maintenance for your vehicle; the better care you take of it, the longer it will last!
WARRANTY COVERAGE
Manufacturers require annual maintenance by a professional to keep your HVAC system warranty valid. Failure to comply with an annual furnace tune-up could result in HVAC warranty coverage being denied by your furnace manufacturer.
BETTER INDOOR AIR QUALITY
When contaminants like dust and debris are removed from your furnace, they're no longer being blown through your ductwork and into the air you breathe.
---
Signs That You Need Furnace Maintenance Service in Your Wisconsin Home
As mentioned above, there are plenty of benefits that come with scheduling regular furnace maintenance appointments. Though it's a good rule of thumb to schedule furnace tune-ups annually, how do you know when your unit is in need of more immediate attention?
8 Warning Signs You Need Your Furnace Cleaned
Your furnace is making strange noises
The pilot light is yellow or orange instead of blue
Your furnace is emitting a strange or bad odor
Your utility bills are higher than usual
Your furnace isn't keeping your home warm
You've gotten repairs more than once in the past two years
Your furnace keeps turning on and off
Your carbon monoxide detector is going off
If you've noticed any of these signs in your Wisconsin home, it's time to contact our Menomonee Falls furnace maintenance experts to come check out your furnace! Plus, ask how you can save money on your furnace services and stretch your dollar further with our annual furnace maintenance plans.
---
What Does Furnace Maintenance Entail?
There are a few things you can do to keep your furnace up and running all winter long. These DIY furnace tune-up tips include changing the air filter, lowering the thermostat, checking the exterior exhaust vent, and making sure all air registers are open and unobstructed.
Despite your best efforts to take care of your furnace, it's still vitally important to schedule annual heating maintenance with a professional. Here's what a furnace tune-up from Capital Heating & Cooling entails:
Check thermostat calibration
Ensure proper exhaust venting
Check airflow settings
Change the air filter (if the homeowner hasn't already done so)
Inspect the gas pressure
Measure the igniter Ohms
Take a flame sensor reading
Ensure sensors and safeties are operating correctly
Check the temperature rise against the manufacturer's specifications
Check for carbon monoxide leaks
Measure the voltage and amperage
Check for worn out capacitors
Inspect the inducer motors for vibration damage
Check the heat exchanger for cracks
Clean the cabinet interior
Adjust the pilot light
Check the pressure switch
---
Maximize Your Benefits—Sign Up for an HVAC Maintenance Plan!
You can always schedule furnace maintenance visits individually with different companies each time, but you maximize your benefits when you sign up for a package with your contractor of choice. Capital Heating & Cooling is proud to offer some of the best maintenance plans in the Milwaukee area. These are available at four different levels to allow you to customize your HVAC tune-up needs.
In addition to enjoying the benefits of a well-maintained furnace, you'll also receive the following as a Capital Rewards™ Maintenance Plan member:
Priority service that bumps you to the top of the list when you have an emergency.
Preferred pricing on furnace repairs.
Lower overtime fees and trip charges for service calls.
Repair rebates that allow you to put the money you've spent on repairs toward the cost of a new furnace.
Loyalty reward credits you can put toward the purchase of indoor air quality products.
A locked-in rate on maintenance plan renewals for up to three years.
Our Capital Rewards™ Maintenance Agreements are uniquely designed to save you time and money on furnace tune-ups, furnace repair services, furnace installations, and costly and inconvenient furnace breakdowns.
To learn more about furnace maintenance plans or to schedule a furnace tune-up, contact Capital Heating & Cooling online or give us a call today.
---
Why Choose Capital Heating & Cooling for Furnace Maintenance?
As if our quality furnace inspections and maintenance plans weren't enough, consider these extra reasons to choose Capital Heating & Cooling:
We service all makes and models of furnaces—even if we didn't install it!
We only hire NATE-certified technicians to help your furnace operate at peak efficiency.
Our flat-rate tune-ups never come with hidden fees.
We meet Energy Star maintenance requirements for your peace of mind.
We offer rock solid guarantees to give you confidence when choosing us to tune up your furnace, including a fair price guarantee, red carpet respect guarantee, and 100% customer satisfaction guarantee.
It's clear that we stand behind everything we do! If you need more evidence, check out our customer reviews to see what people are saying about us.
---
Schedule Furnace Maintenance in the Menomonee Falls Area
If you're looking for top-quality preventative furnace tune-up in the Milwaukee Area, look no further than Capital Heating & Cooling. Our courteous technicians always perform a job well done and never leave a mess behind. If we notice any worn out parts during a routine inspection, we'll bring the problem to your attention and, with your permission, make the necessary repairs. It's all about keeping your furnace running smoothly, efficiently, and reliably during the coming winter!
To schedule a furnace tune-up in the Milwaukee Area, or to sign up for an HVAC maintenance plan, please contact us online or call our office at 262-264-8047 today.