HVAC Maintenance Plans in Menomonee Falls & Surrounding Areas
When you neglect your home air conditioning system, you can end up paying for it in many ways, including higher energy bills, wasted energy, inconvenient breakdowns, higher repair costs, and shortened equipment life. That's why Capital Heating & Cooling offers multiple levels of air conditioning maintenance plans to meet each Wisconsin home's different needs and priorities!
With several HVAC maintenance plans to choose from as part of our Capital Rewards™ Maintenance Agreement, you can rest assured that you'll be getting more than just standard air conditioning maintenance.
To learn more about or to sign up for our Capital Rewards™ Maintenance Agreement, contact us online today!

Schedule An Appointment
---
Central Air Conditioner Maintenance in SE Wisconsin
We Inspect All Types of AC Systems—Even if We Didn't Install It!
Our NATE-Certified technicians will happily provide a tune-up on all central air conditioner makes and models, even if we didn't install it in your Milwaukee area home. Whether it's an old Trane air conditioner or a brand new high-efficient Bryant air conditioning system, our technicians are the best in the industry. From Trane and Bryant to Carrier, Goodman, and more, our team can inspect your Menomonee Falls home's AC unit.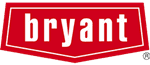 1 Year Guarantee on Your AC Unit

Our experienced local heating and cooling technicians help you find the best solution to suit your Milwaukee home HVAC installation needs. No job is too big or small, and we always ensure 100% customer satisfaction on every project.
Check out our photo gallery to see air conditioning inspection in your neighborhood! To schedule air conditioner maintenance in Milwaukee, New Berlin, Waukesha, and more, call us at 262-264-8047 or contact us online today.
---
What Are the Benefits of Air Conditioning Maintenance Plans?
A good maintenance plan—whether it's for your car, appliances, or your air conditioning system—will save you time and money. When you choose Capital Heating & Cooling for you air conditioning maintenance, you can choose from more than just one standard maintenance plan plan. Our annual Capital Rewards™ Maintenance Agreements allow you to choose what's most important to you.
When you choose one of our cooling maintenance agreements, you can take advantage of:
1. Priority Service
When you sign up for a Capital Rewards™ Maintenance Agreement, anytime that you need emergency HVAC services like 24-hour air conditioning repairs or routine services like air conditioning maintenance, you will get priority service! So, you will be bumped up to the top of our HVAC service schedule anytime you call in for heating and cooling services in Milwaukee aor surrounding areas.
Priority service means our local HVAC technicians will be dispatched to arrive at your home right away, and you won't wait in line for our Waukesha heating and air conditioning services! You pick the level of speed you need by choosing the plan that meets your needs.
2. Annual Air Conditioning Maintenance
Our Milwaukee air conditioning contractors will inspect, clean, and adjust your cooling system each spring. Our team at Capital Heating & Cooling is trained to provide tune-ups for all types of residential cooling systems, so you can trust that your system will start when you need it and operate efficiently throughout the summer.
In addition to improving your home's energy efficiency and lowering your energy bills, annual central air conditioning maintenance service is actually required by equipment manufacturers to keep your warranties active. Skipping even one yearly air conditioning tune-up could cause an HVAC claim to be denied. When you sign up for our maintenance agreement, Capital Heating & Cooling will send you convenient schedule reminders to make sure that you don't miss a tune-up and render your warranty inactive!
3. Preferred Pricing
When your air conditioner acts up and your need our professional air conditioning repair services, if you have a Capital Rewards™ Maintenance agreement, you'll pay less! How much less you pay for air conditioner repair costs depends on which HVAC maintenance agreement you choose. Contact the Capital Heating & Cooling team online now to learn more about how much you could save on HVAC repairs in Milwaukee and surrounding areas.
4. Service Calls & Overtime Fees
In addition to paying less for air conditioner repairs and replacement equipment, when you choose a Capital Rewards™ Maintenance agreement, you'll pay less for overtime fees and will get a lower trip charge overall!
5. Inflation Protection
When you sign up for one of our convenient maintenance plan options, the cost of your annual HVAC plan will be locked in for up to three years, protecting you from any inflation costs you may experience otherwise.
6. Air Conditioning Repair Rebates
We've all been faced with the difficult decision of whether to repair or replace an air conditioning system. On one hand, the cost of repairs could be minimal compared to the cost of installing a new cooling system. But on the other hand, you could use the cost you'd pay for frequent central air conditioning repairs towards the installation cost of a new cooling system that wouldn't experience as many breakdowns.
With a Capital Heating & Cooling HVAC Maintenance Agreement you can have the best of both worlds! If you decided to move forward with air conditioning installation, you can apply the money you've spent on recent air conditioning repairs towards your new cooling system installed by our professional HVAC technicians. The rebate amount and expiration depends on which Capital Rewards ™ Maintenance Plan you choose—you can contact our team for more details!
7. Loyalty Reward Credits
Capital Heating & Cooling rewards you for keeping your plan in good standing by paying you credits you can use towards select indoor air quality products.
---
Sign Up for an Air Conditioning Maintenance Plan in the Menomonee Falls Area Today!
Capital Heating & Cooling offers the following maintenance plans for your home's cooling systems:
Interested in a
furnace maintenance plan
as well, or even a complete HVAC maintenance plan for your home's heating, cooling, and indoor air quality equipment? No problem! We offer those options, too.
Ready to sign up for a Capital Rewards™ Maintenance Agreement, or want to learn more? Contact Capital Heating & Cooling today!