Air Conditioning Tune-Ups throughout Southeast Wisconsin
Did you know your AC system loses five percent of its energy efficiency every year it misses a tune-up? That means your unit is becoming less environmentally friendly and more expensive in terms of utility bills. This decline will continue at a steady rate until your AC system receives maintenance or it fails completely!
Scheduling regular preventative air conditioner maintenance can help prevent many of the most common cooling system breakdowns and malfunctions. Like any mechanical system, your home's air conditioning system needs to be cleaned and inspected annually to ensure that it's operating safely and efficiently. Our professional AC maintenance experts are highly trained and experienced in cleaning and making the correct adjustments to keep any type of home central air conditioning system running at peak performance.
Contact us online to learn more, or click the button below to schedule air conditioner maintenance in your Wisconsin home today!

Schedule An Appointment
---
Why Choose Capital Heating & Cooling for Your Air Conditioner Installation?
Capital Heating & Cooling specializes in air conditioner installations, and our Wauwatosa HVAC technicians are dedicated to helping homeowners—like you!—keep their cool during the summer months. Our central air conditioner experts can advise you on the best products that meet your needs; whether your priorities are comfort, energy efficiency, minimum breakdowns, or all of the above—we've got the knowledge to guide you through choosing and sizing the best air conditioning system for your home.
We Service All Types of AC Systems—Even if We Didn't Install It!
Our NATE-Certified technicians will happily inspect all air conditioner makes and models, even if we didn't install it in your Milwaukee area home. Whether it's an old Trane air conditioner or a brand new high-efficient Bryant air conditioning system, our technicians are the best in the industry. From Trane and Bryant to Carrier, Goodman, and more, our team can provide maintenance services for your Menomonee Falls home's AC unit.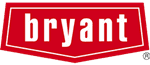 1 Year Guarantee on Your AC Unit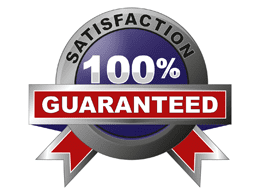 We provide flat rate AC inspection costs right up front, so there's never any hidden fees. Our experienced local heating and cooling technicians help you find the best solution to suit your Milwaukee home HVAC maintenance needs. No job is too big or small, and we always ensure 100% customer satisfaction on every project.
Check out our photo gallery to see air conditioning tune-ups in your neighborhood! To schedule central air conditioner maintenance in Milwaukee, New Berlin, Waukesha, and more, call us at 262-264-8047 or contact us online today.
---
The Benefits of an HVAC Maintenance Agreement
A good HVAC Maintenance Agreement will help you reap the most benefits from maintaining your heating and cooling system. When scheduling your annual AC tune up, it's recommended to enroll in an annual maintenance plan to reap the benefits of preferred pricing, priority scheduling, and importantly an annual maintenance visit that meets the AC manufacturers and extended warranty requirements.
Signing up for an HVAC maintenance agreement makes it easier to reap the most benefits from your AC tune-ups. Air conditioner maintenance offers tons of benefits, like:
Properly maintained HVAC systems operate 20 percent more efficiently.
2. Lower energy bills. AC Maintenance can save you up to 50 percent on energy costs.
3. Extended equipment life. Well maintained air conditioning equipment lasts 8-12 years longer than those that rely on reactive repairs.
4. Upholding warranties. Manufacturers require annual maintenance to keep your warranties active.
5. Indoor air quality. Clean equipment means healthier air for your family to breathe.
6. Fewer breakdowns. 90 percent of AC repairs are due to lack of maintenance. Dealing with an AC repair costs you time and money, which can be avoided with preventative maintenance.
Capital Heating & Cooling offers four types of Capital Rewards™ Maintenance Agreements each with different level of benefits that consider your AC equipment, preferences and DIY abilities. Regardless of which maintenance agreement you choose, your central air conditioning equipment will be well taken care of year round by our professional HVAC technicians.
---
What Should I Expect from the Company Doing My AC System Maintenance?
ACCA (Air Conditioning Contractors of America) has nationally recognized standards of what to expect from an HVAC company include the minimum level of acceptable inspection tasks for HVAC maintenance inspections. These standards were developed primarily because the varying types and intensity levels of "clean and checks," "seasonal tune-ups," and "maintenance services" from local HVAC contractors can be confusing and misleading to everyday homeowners.
ACCA and Energy Star tells homeowners that your HVAC contractor should include the following AC maintenance checklist, to keep your system running effectively:
1. Test starting capabilities
2.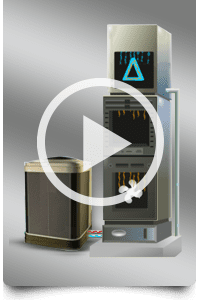 Monitor refrigerant pressure
3. Test safety controls
4. Tighten electrical connections
5. Lubricate all moving parts
6. Check batteries in thermostat
7. Adjust thermostat calibration
8. Clean condenser coil
9. Clean condensate drains
10. Measure temperature difference
11. Monitor AC cycles
12. Check safety and limit switches
13. Check circuit boards
14. Check capacitor output
15. Check voltage
16. Check amperage
17. Check drain pan safety switch
18. Inspect electrical connections
If your AC tune-up doesn't include these things, at the very minimum, you're probably not getting your money's worth. Worse yet, your system may not be safe to operate and causing high energy bills. The very basic tune-up includes a full 18-point clean and check, including all the suggested points above, as recommended by ACCA and ENERGY STAR®.
At Capital Heating & Cooling, we'll complete all of the steps listed above and will also provide you with HVAC maintenance agreement options to help you get the most out of properly maintaining your AC system.
Schedule your AC tune up with the top air conditioning Company in Milwaukee, Waukesha and Racine Counties!
---
Schedule Preventative Air Conditioner Maintenance in the Menomonee Falls Area Today
An estimated 90 percent of HVAC repairs can be avoided by having your central air conditioning system properly maintained by a qualified HVAC company on a regular basis. In compliance with ACCA and ENERGY STAR requirements, Capital Heating & Cooling provides top-quality preventative AC maintenance to help you avoid future breakdowns.
In the event that during your tune up, our maintenance technicians find a part that is worn out or close to failure, we'll bring it to your attention and will quickly repair or replace the part during the same visit. Capital Heating & Cooling always uses up front, flat rate pricing to inform you how much an AC repair cost will be ahead of time—no surprises. Our proactive HVAC diagnostic maintenance approach helps homeowners avoid the cost of an AC service call that could have been avoided.
Contact us online to schedule air conditioner maintenance in your Milwaukee area home today!