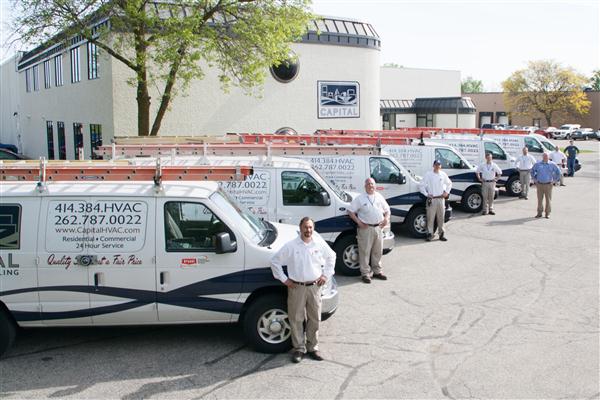 Install Reliable Air Conditioning in Milwaukee, Waukesha, New Berlin, Menomonee Falls & More!
Are you looking to replace your home's central air conditioning system? Do you need to have an air conditioner installed in your home for the first time? Is your existing cooling system inoperable or providing insufficient comfort? Whatever the case may be, there's one name you need to know for air conditioner installation and replacement throughout Southeast Wisconsin—Capital Heating & Cooling.
Our heating and cooling company specializes in installing dependable home cooling systems and offers excellence from start to finish. Our professional, NATE-certified air conditioning specialists install all makes and models of air conditioners and offer up to a 10-year warranty.
To schedule an air conditioning installation appointment, call Capital Heating & Cooling at 262-264-8047 or click the button below.

Schedule An Appointment
---
Why Choose Capital Heating & Cooling for Your Air Conditioner Installation?
Capital Heating & Cooling specializes in air conditioner installations, and our Wauwatosa HVAC technicians are dedicated to helping homeowners—like you!—keep their cool during the summer months. Our central air conditioner experts can advise you on the best products that meet your needs; whether your priorities are comfort, energy efficiency, minimum breakdowns, or all of the above—we've got the knowledge to guide you through choosing and sizing the best air conditioning system for your home.
We Service All Types of AC Systems—Even if We Didn't Install It!
Our NATE-Certified technicians will happily repair all central air conditioner makes and models, even if we didn't install it in your Milwaukee area home. Whether it's an old Trane air conditioner or a brand new high-efficient Bryant air conditioning system, our technicians are the best in the industry. From Trane and Bryant to Carrier, Goodman, and more, our team can repair your Menomonee Falls home's AC unit. You can rest assured knowing we will quickly diagnose and repair the issue at hand, safely and cost-effectively.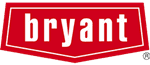 1 Year Guarantee on the Installation of Your AC Unit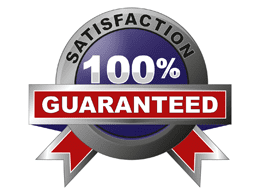 We provide flat rate AC installation costs right up front, so there's never any hidden fees. Our experienced local heating and cooling technicians help you find the best solution to suit your Milwaukee home HVAC installation needs. No job is too big or small, and we always ensure 100% customer satisfaction on every project.
Check out our photo gallery to see air conditioning installation projects in your neighborhood! To schedule central air conditioner installation in Milwaukee, New Berlin, Waukesha, and more, call us at 262-264-8047 or contact us online today.
---
Menomonee Falls Air Conditioner Installation & Replacement
Is your current air conditioner not able to keep your Southwest Wisconsin home cool throughout the summer? Does your recent energy bill cost make you sweat a little bit more? Don't fret—installing a new air conditioner can solve both of those problems! New air conditioning systems provide more energy efficiency and improved home comfort. What's not to like?
Even if your AC unit is running fine now, there are many benefits of upgrading and installing a replacement cooling system in the Menomonee Falls area. The lifespan of an air conditioner is typically 10 to 15 years, so if your system is more than 8 years old, you might consider replacing it so you can benefit from increased energy efficiency—which will lower your energy bills AND improve comort.
Contact the air conditioner contractors at Capital Heating & Cooling to learn more about our AC unit installation and replacement services in Southeast Wisconsin!
---
How Much Does It Cost to Install an Air Conditioner?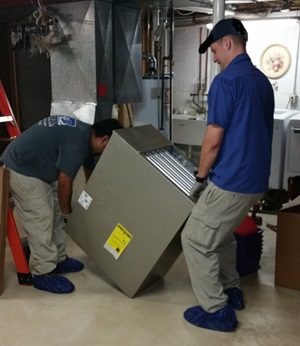 The cost to install a new air conditioning system in Southeast Wisconsin depends on a variety of things, such as:
The size of your home
The type of AC unit
The features you want your new system to have
Choosing a professional HVAC installation company is imperative for a quality central air conditioning unit installation that won't leave you aggravated with expensive and inconvenient breakdowns. Anyone can make something cheaper by cutting corners, so it's important to know exactly what you're paying for! You don't want to invest in a cooling situation that isn't right for you. Sometimes homeowners opt to install window air conditioners or portable AC units—but these are no match when it comes to a properly installed central air conditioner.
Capital Heating & Cooling promises that if you find the same exact central air conditioner installation cost—including factors like guarantees and air conditioning equipment—we'll match the price. Our Milwaukee area air conditioning contractors will even help you compare the estimates to better understand what's included and what's not!
In Milwaukee, the average cost of air conditioning installation is $5,200. Most homeowners spend in the between $3,670 and $7,169 depending on the following factors:
Size of Your Home
The size of your home will determine the size of air conditioning system needed. Capital Heating & Cooling does a Manual J Load calculation, a protocol developed by ACCA that determines how much cooling a home actually needs.
We also perform a complete visual inspection of your air duct system to check for loose joints, leaks, or damages where air may escape. Extensive repairs to your air ducts may increase the price of your new air conditioner but is very important because holes or leaks in your duct system will result in higher energy bills for you.
AC Equipment Options
The type of air conditioning unit you choose will impact the cost. In addition to features like SEER ratings for efficiency, as well as single speed vs. 2-speed, and air conditioning system brands may also impact price. Some brands have simply have proven to have less breakdowns.
While you might think a window air conditioner or portable air conditioner can get the job done, they're simply no match to the Wisconsin heat in the summer. That's why the team at Capital Heating & Cooling is the company to call when you're interested in installing a central air conditioner. No AC unit is a match for us—you can trust our team to help you determine the best air conditioning unit for your Southwest Wisconsin home. With so many options from brands like Trane and Goodman to Mitsubishi and Carrier, it can be a tough choice. But when you choose to work with the best AC company, Capital Heating & Cooling, you can rest easy knowing we are Your Partner in Comfort and Health!©
Whether you want to install a Goodman AC unit, a Trane AC unit, a Carrier AC unit, a Mitsubishi AC unit, or any other brand, we can help. Capital Heating & Cooling always stays on top of the most reliable central air conditioning systems to give our customers the best quality service possible.
System Options
In addition to basic air conditioning installation, many homeowners choose indoor air quality solutions like whole-home humidifiers, UV Lights, whole-home dehumidifiers, or surge protectors to address indoor air quality issues like allergies, mold, and bacteria. It's more cost effective to have these options installed with your new AC unit than to install them after the fact.
Quality of Installation Services
A licensed HVAC company with NATE-Certified technicians and warranties to back their work, will most likely charge more than a "guy you know" or "Chuck-in-a-Truck" from Craigslist. Capital Heating & Cooling employs the best HVAC installers in the area to install HVAC systems, so you can have peace of mind knowing you have the best team on the job.
Choosing highly skilled air conditioning professionals results in a better quality installation and professionalism, which means your new AC unit will be installed safely according to codes, and will operate efficiently for you. It's important to read online reviews, check BBB and other credible sources like Home Advisor and Angie's List before hiring an HVAC company to install your air conditioner.
Contact our air conditioning unit installation experts for a free, no-obligation estimate to replace your air conditioner in Menomonee Falls, Waukesha, New Berlin, Wauwatosa, Milwaukee, and the surrounding areas. Or call 262-264-8047 to learn why we're the best air conditioner contractors in the area!
---
How to Save Money on Air Conditioner Installation in Menomonee Falls
Tips from Our Waukesha Air Conditioner Installation Experts!
Installing an air conditioner in your home is a big investment.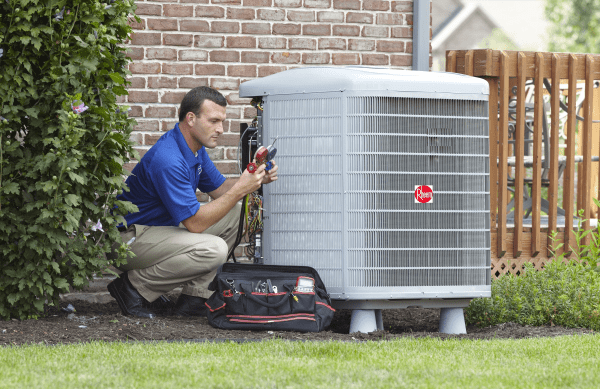 However, there are a few ways that you can save money on air conditioner installation without sacrificing the quality or performance of your unit.
1. Maintenance Plan Rebate Offers
Most Capital Rewards Maintenance Plans allow customers to use past AC repair costs towards replacement HVAC equipment, including replacement air conditioners, furnaces, etc.
2. Rebates & Cash Back Offers
While helping your existing AC unit squeak by this summer with an AC Rescue package might sound good now, you may be missing out on some limited time incentives like rebates or cash-back offers to replace your air conditioning unit instead of continuing to invest your money in a sinking ship.
Many manufacturers like Rheem, Bryant, Trane, Goodman, and Luxaire offer end of season manufacturer rebates to move excess inventory. Cash back rebates are sometimes available too, especially for upgrading to a new high efficient AC unit. Capital Heating & Cooling frequently has HVAC replacement specials including financing with approved credit and special added values like air duct cleaning service, or complimentary upgrades.
3. HVAC Financing Deals
Use financing (subject to credit approval and terms) to help spread the payments for your new AC unit out over time.
To learn more about maintenance plans, rebates, cash back offers, or financing with approved credit, call us today at 262-264-8047 or contact us online.
---
Do I Need Air Duct Cleaning Before Central Air Conditioner Installation?
Before you have the new air conditioning units installed, consider having your air ducts cleaned. Homes in the Menomonee Falls area with kids, pets, allergies, asthma, or other respiratory issues really benefit from this because professional air duct cleaning removes the dust and allergens out of the air duct system. This means the new air conditioning system won't blow these irritants into your air. Capital Heating & Cooling provides NADCA certified air duct cleaning services, using only professional commercial grade equipment.
Before you schedule your central air conditioner installation or replacement, call us at 262-264-8047 to schedule an air duct cleaning appointment, or contact us online to learn more.
---
Choose Capital Heating & Cooling for AC Unit Installation in Your Menomonee Falls, Wisconsin Home
All of our Milwaukee HVAC technicians are licensed and insured to provide you with the most reputable and reliable HVAC service in Southeastern Wisconsin. Capital Heating & Cooling is so confident in our work, we deliver 100% customer satisfaction on every local HVAC project we perform—going above and beyond what is needed or expected by our customers.
When you choose Capital for your air conditioner installation, you'll enjoy the following benefits:
Free, no-obligation, in home consultation
24/7 Emergency Service
100% Satisfaction Guarantee
Warranties on repairs & installations
Professional Technicians
Financing Available*
Same-day Service
Don't wait—call the air conditioning specialists at Capital Heating & Cooling at 262-264-8047 or contact us online to schedule your air conditioner installation in Milwaukee, New Berlin, Menomonee Falls, and the surrounding areas today!
*Financing subject to credit approval and terms