Broken or Malfunctioning Heat Pump? Get it Fixed by the Commercial HVAC Professionals at Capital!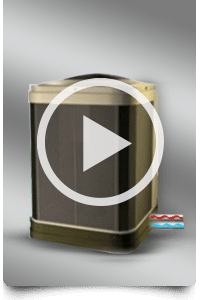 Capital Heating & Cooling provides the best commercial heat pump repair services in Southeast Wisconsin, including Milwaukee, Wauwatosa, Brookfield, New Berlin, and beyond! Buildings with commercial heat pumps will require regular maintenance services, as well as repairs when maintenance was not properly performed.
Even if we did not install your existing unit, you can trust Capital Heating & Cooling in Milwaukee to perform expert repairs to restore your heat pump's operation. Like a central air conditioner, heat pumps have many of the same components and require regular service to keep them running more efficiently for a longer period of time.

Schedule An Appointment
Heat Pump Repairs and Maintenance Backed by Industry Leading Guarantees
Our Milwaukee heating and cooling specialists guarantee 100% satisfaction on all of our services. We work efficiently to troubleshoot and repair your commercial heat pump, returning your heating and cooling systems back to normal as quickly as possible. Our local HVAC technicians take pride in the commercial heat pump repair and maintenance services they provide, ensuring the job is done right the first time, every time. When your commercial heat pump malfunctions, utilize our same day or emergency commercial HVAC services to get your building's heat system back to normal faster.
If repair is not the best option for your unique situation, our professionals will help you pick the best replacement heat pump for your business.
Why choose Capital Heating & Cooling in Menomonee Falls
Free On-Site HVAC Estimates
24/7 Emergency HVAC Service
100% Satisfaction Guarantee
Professional HVAC Technicians/Installers
Same-day HVAC Service
Licensed and Insured