24 Hour HVAC Contractor Menomonee Falls, Waukesha & Milwaukee Businesses Trust
When the boiler heat system at your business stops working, you want a local HVAC contractor that can quickly troubleshoot and perform commercial boiler repairs and commercial boiler installations to restore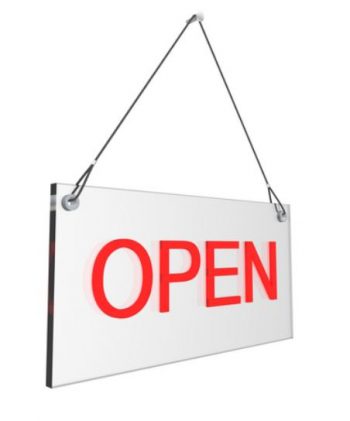 your heat with minimal down time. Capital Heating & Cooling specializes in commercial heating systems, including complex boilers and control systems for commercial and industrial buildings.
Our Menomonee Falls HVAC Company is open 24/7 for emergency boiler repairs to ensure your business is never left in a lurch without heat. When you call Capital Heating & Cooling for emergency boiler repair services, you can bet our Menomonee Falls HVAC company WILL answer your call and quickly dispatch a commercial boiler repair technician to your business. Our professional HVAC technicians arrive on time, in uniform and ready to work for you!
---
Types of Commercial Boilers Repaired
Capital Heating & Cooling specializes in Commercial HVAC services, including complex boilers and control systems for commercial and industrial buildings. Our team of Waukesha HVAC technicians are highly trained to work on all types of commercial boiler systems including powered by natural gas, propane, oil or electric.
• Steam Boilers
• Hot Water Boilers (mid and high efficiency)
We know your time and money are valuable so we don't waste either by sending inexperienced boiler heating repair technicians to learn on your job. We send the best commercial HVAC technicians in SE Wisconsin that are highly trained and qualified to repair all brands of commercial heating and air conditioning equipment including well-known boiler brands such as Weil-McClain, Bosch, Crown, Buderus, Bryant and more. Regardless of the name brand, type of commercial boiler system your business has, or who installed it, Capital Heating & Cooling stands behind our work with a 1 year commercial boiler repair guarantee
---
Trustworthy Advice from Menomonee Falls HVAC Company
HVAC Repair Costs for Commercial Boiler Systems
Boiler heat systems in general cost more to repair than most other commercial heating systems (geothermal systems being an exception) because of the equipment's complexity and the additional time it takes a technician to safely diagnose the issues. The high pressures and temperatures of boiler heat systems are very dangerous and can be fatal if not addressed
cautiously by a trained commercial HVAC professional. The actual boiler repair cost varies depending on a number of factors, such as the type of fuel your system uses (natural gas, propane, electric, oil), the part that needs to be repaired or replaced, is it an emergency repair that requires opening a supply shop, and if your business has a high efficient boiler system or not.
When choosing a local HVAC contractor to repair your commercial boiler system, be cautious of cheap quotes that seem too good to be true. In many cases Milwaukee HVAC contractors will simply perform a symptom diagnostic and swap a broken part, but fail to identify the root cause – leaving your heating system vulnerable to another breakdown in the near future. When you hire Capital Heating & Cooling for commercial HVAC repairs, you'll have peace of mind knowing our technicians run a complete system diagnostic on your commercial boiler (not just a symptom diagnostic). A complete system diagnostic takes longer but means we identify any parts that are contributing to the problem, are outside manufacturer recommendations or are close to failure.
Regardless of the size or scope of repair, our HVAC technicians always present you with the cost to repair your system before performing any work.
Warning Signs for Commercial Boiler Repairs
Where there's smoke there's fire. Just because your commercial boiler hasn't broken down yet, doesn't mean it's not about to. Pay attention to the following signs as it could mean your businesses heating system is about to leave everyone in the cold:
| | |
| --- | --- |
| Warning Sign | What Does It Mean? |
| Odors or Noises | Booming noises or odors coming from registers or vents (especially smells of burning) could mean major mechanical issues. |
| Hot or Cold Spots | Uneven temperatures are not only uncomfortable for your customers and employees, but it usually means something's not functioning properly. Catching the issue early can save you time and money by avoiding an emergency boiler service visit. |
| Energy Bills Skyrocket | Excessively high energy bills means something in your commercial boiler system is not working as efficiently as it's supposed to be. A simple boiler tune up should solve the problem as our technicians do a thorough job cleaning, inspecting, and repairing or replacing broken parts. |
---
Related Topics