24-Hour HVAC Contractor for Commercial AC Repair Services for Businesses throughout Menomonee Falls & Beyond
Interruptions in your commercial cooling system can negatively impact productivity, interrupt employee comfort, and even endanger your temperature-sensitive equipment and operations. When things go wrong with your AC system in New Berlin you need a dedicated team of top-class repair professionals that can get the job done right, and done on time. That's why commercial businesses in Milwaukee turn to Capital Heating & Cooling for complete commercial air conditioner repair!
Our service team is without equal when it comes to customized and complete repair solutions. We lead in customer-focused service that aims to provide the most time and cost-effective means of restoring comfort in your business, and we back our service with a complete 100% satisfaction guarantee. When you need a team you can trust, you'll find no experts better suited for complete repair services.
For priority commercial AC repair services in Milwaukee, Waukesha, Racine, and the surrounding areas, contact Capital Heating & Cooling online today!

Schedule An Appointment
Capital Heating & Cooling Services a Wide Range of Commercial AC Systems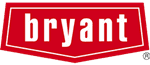 We Service All Commercial AC Units—Even If We Didn't Install It!
Our NATE-Certified technicians will happily repair all air conditioner makes and models, even if we didn't install it in your Milwaukee area business. Whether it's an old Trane air conditioner or a brand new high-efficient Bryant air conditioning system, our technicians are the best in the industry. From Trane and Bryant to Carrier, Goodman, and more, our team can repair your commercial property's AC unit. You can rest assured knowing we will quickly diagnose and repair the issue at hand, safely and cost-effectively.
1-Year Guarantee of Your Commercial Air Conditioner Repairs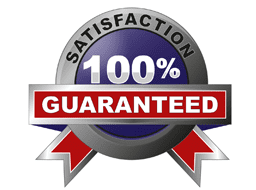 Our 100% satisfaction guarantee gives you peace of mind that we stand behind our commercial Milwaukee HVAC maintenance and repair work. Our experienced HVAC technicians work quickly to troubleshoot and repair your commercial central air conditioning unit, ensuring your building cools at the most efficient speeds. Capital Heating & Cooling in Milwaukee always makes sure every job is done right the first time. Our personalized service ensures you are highly satisfied with our repair professionals.
---
Commercial Air Conditioner Repair Service in the Menomonee Falls Area
If the cooling system in your business goes down, it can put a halt to everything. You don't have time to waste with sub-par results or slow response times, and with Capital Heating & Cooling you'll never have to. Our service professionals offer top-class service with a focus on priority service that restores comfort and productivity in a timely manner.
We put to use the best tools and training in the industry in order to find the root cause of and fix all of your commercial AC unit problems. We know your time is valuable, and as Wisconsin's leading service team we offer services that are geared toward bringing results with both speed and accuracy.

Trust our service professionals for all of your central AC service needs, including:
Weak cooling power
Low air flow or warm air
Strange AC noises
Higher than usual cooling costs
System frosting and icing
Unusual odors
And more!
---
24-Hour Commercial AC Repair Service in Southeast Wisconsin
Business doesn't stop, and neither do our commercial AC repair technicians. At Capital Heating & Cooling, we understand your time is valuable. When your air conditioning system suddenly stops cooling, or is showing warning signs that you're close to a breakdown, we send NATE-certified HVAC technicians to your business at your convenience. Day or night, rain or shine, a Capital Heating & Cooling representative will answer your call and dispatch a commercial repair technician—no third party answering services, on hold messages, or voice mail boxes. With years of commercial HVAC repair experience, we'll have your cooling system back up and running in no time. And, we'll get it done right the first time, which means fewer interruptions to your important business operations, and more comfortable employees and customers.
If your commercial rooftop cooling system needs emergency repair service, contact the commercial AC repair experts in New Berlin.
---
Commercial Cooling System Brands with Capital Heating & Cooling
If your current commercial central air conditioning system requires constant repair or is falling behind in effectiveness and efficiency then it is only serving to add cost and frustration. You can restore quality comfort and cooling power, as well as optimize efficiency, by pursuing a new high quality commercial air conditioning system with Capital Heating & Cooling! We offer all major brands, including:
Carrier AC systems
Goodman AC systems
Trane AC systems
Mitsubishi AC systems
And more!
---
Air Conditioner Repair Services Providing Energy Savings Solutions
Capital Heating & Cooling's HVAC repair technicians believe it is part of our job to identify solutions to lower your energy bills. We provide free on-site estimates to provide you with the best way to save you on your energy costs. Our experienced New Berlin commercial HVAC experts come to your facility and provide a comprehensive summary on commercial energy savings solutions including best way to lower your air conditioning costs.
Capital Heating & Cooling provides a wide range of Milwaukee HVAC services at the most cost-efficient prices. Whether you need commercial air conditioner installation, industrial boiler repair or furnace maintenance, Capital Heating & Cooling is your go-to resource.
---
Why Choose a NATE-Certified Commercial HVAC Company?
When your business needs emergency commercial AC repair service, now is not the time to gamble with a no-name HVAC company. Commercial HVAC equipment is especially sophisticated and mistakes can become very costly if you choose the wrong HVAC company to tinker with your businesses cooling system. Capital Heating & Cooling in New Berlin employs NATE-Certified AC repair technicians that have a proven track record of quickly diagnosing and repairing commercial air conditioning systems. North American Technician Excellence (NATE) certification ensures that a knowledgeable, well-trained and highly experienced AC repair technician will service your business. NATE Certification requires both a time commitment and financial investment, and to earn it technicians must demonstrate real working knowledge of Heating, Ventilation, Cooling & Refrigerant (HVACR) systems and pass a test that certifies them as an expert in their field (i.e. air conditioning service, gas heating service, etc.).
Our NATE-certified technicians have the proven knowledge to repair your commercial AC system right the first time and are more productive than non-certified technicians—which means no wasting your valuable time and fewer interruptions to your businesses daily operations. All of our technicians are cross-trained to help you identify if it's time to consider AC replacement service instead of repair service. If it is time, our Commercial Project Estimator will meet with you to provide a recommendation, estimate, and project timeline.
If you need commercial AC repair service or a replacement estimate, contact the commercial HVAC specialists at Capital Heating & Cooling!
---
Choose Capital Heating & Cooling for Commercial AC Repair in Menomonee Falls & the Surrounding Areas
Clients rely on Capital Heating & Cooling because we provide much more than just service. Our business is built on offering the absolute best in all aspects, from offering industry-leading products, to providing priority services at any hour, on any day. You can rest assured that when you choose our team you'll get service from skilled and trained experts that are equipped to bring the best solution to suit your comfort needs.
When you work with our specialists you're guaranteed:
24-Hour Commercial HVAC Service
100% Satisfaction Guarantee
Professionally Trained Commercial Repair Technicians
Same-Day Commercial AC Repair Service
A Licensed and Insured AC Repair Team
Don't wait—call the commercial air conditioning specialists at Capital Heating & Cooling at 262-264-8047 or contact us online to schedule your commercial central AC unit repair in Milwaukee, New Berlin, Menomonee Falls, and the surrounding areas today!