HVAC Preventative Maintenance Contracts in Southeast Wisconsin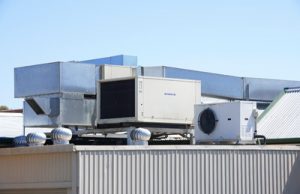 Business owners and facility managers know the importance of having a reliable heating and cooling system. They also know that when their HVAC systems or components break down, they need a reliable HVAC contractor in the Milwaukee area who is open 24-hours a day and will make their business a priority!
Though we do offer 24-hour commercial HVAC repair services throughout the greater Milwaukee area, the best way to avoid inconvenient (and potentially costly) breakdowns is by scheduling regular maintenance for your commercial HVAC system. And the easiest way to stay on top of those regular tune-ups is by signing up for a commercial HVAC maintenance agreement, like the Capital Rewards™ Commercial Maintenance Plan!
Read on to learn more our Capital Rewards™ Commercial Maintenance Plans for Milwaukee area businesses, or contact us online now to schedule maintenance!

Schedule An Appointment
---
What Is Included in a Capital Rewards™ Commercial Maintenance Plan?
When a business hires Capital Heating & Cooling to perform their annual HVAC maintenance, they get a team of experts who specialize in commercial maintenance systems and will proactively maintain and identify any potential problems before they become an inconvenient breakdown that interrupts business.
An annual maintenance contract with Capital Heating & Cooling also means you'll reap benefits year round! Benefits vary between plans, including benefits like:
24-hour priority service
Rebates & credits
Preferred pricing
24/7 emergency commercial HVAC service
No overtime charges
Free service calls (not including the cost of repair)
Inflation protection
And more!
To learn more about the Capital Rewards ™ Commercial HVAC Maintenance Plan that's right for your business, contact us online or give us a call now!
---
Commercial HVAC Systems We Maintain in the Greater Milwaukee Area
We know every commercial HVAC need is unique, from the building layout to the budget and everything in between! That's why we install, repair and offer HVAC maintenance plans for all types of commercial heating and air conditioning systems, including:
Geothermal HVAC systems
Ductless mini-split equipment
Rooftop packaged units
Make up air units
Kitchen exhaust hoods
Exhaust fans
Boilers
Furnace systems
Heat pumps
Water heaters
Air conditioning units
Ice makers
Inline duct heaters
And more!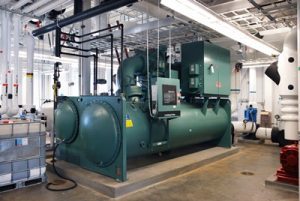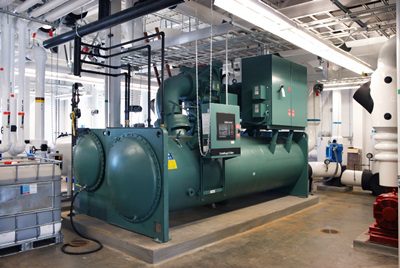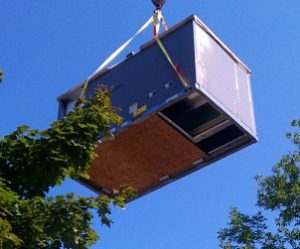 The technicians at Capital Heating & Cooling highly trained in servicing all makes and models of HVAC brands such as Trane, Carrier, Rheem, GE, Bryant, Honeywell, Lennox, and more.
As the top HVAC contractor in Southeast Wisconsin, Capital Heating & Cooling has commercial HVAC maintenance contracts with businesses in Wisconsin and throughout the country, including: local bars & restaurants, shopping centers, fast food franchises, gas stations, yoga and fitness centers, daycares, banks, grocery stores, real estate buildings, and beyond.
So, whether you're a small business or Fortune 500 corporation looking for commercial HVAC services, we have a preventative maintenance agreement that will work for you!
---
Get a Commercial Maintenance Plan for Your Milwaukee Area Business!
The simplest, most effective way to keep your commercial HVAC system running smoothly is by scheduling regular maintenance service. Much like a vehicle, the better you take care of your system, the longer it will last and the better it will perform! You wouldn't drive 100,000 miles without getting an oil change, so why work your commercial HVAC system year after year without scheduling regular maintenance?
Don't take a chance on losing productivity and profit when your heating or air conditioning system fails. Sign up for a Capital Rewards™ Commercial Maintenance Plan, and start working with a commercial HVAC company who puts your needs first every time.
To schedule service or sign up for a commercial HVAC maintenance plan, contact us online now!