Commercial HVAC Maintenance in the Menomonee Falls Area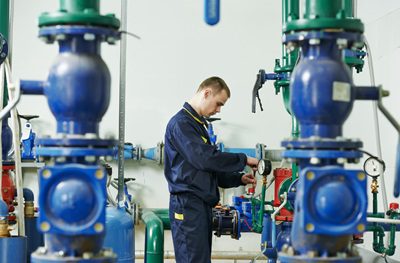 Your commercial facility's HVAC system is most likely comprised of several different kinds of heating, ventilation, and air conditioning equipment, such as a commercial refrigeration system, rooftop units, boilers, furnaces, geothermal systems, and ductwork system. These are complex systems that require the knowledge of a trained professional to repair and maintain properly! Capital Heating & Cooling is the HVAC company that Milwaukee area businesses depend on for their commercial heating maintenance needs.
The simplest, most effective way to keep your commercial HVAC system running smoothly is by scheduling regular maintenance service. Much like a vehicle, the better you take care of your heating system, the longer it will last and the better it will perform! You wouldn't drive 100,000 miles without getting an oil change, so why work your commercial heating system year after year without scheduling regular maintenance?
Contact our commercial HVAC contractors to set up your commercial heating tune-up in the Milwaukee area today!

Schedule An Appointment
---
Commercial Furnace Maintenance
The best way to avoid inconvenient and potentially costly breakdowns to your commercial furnace is to follow the recommended commercial maintenance schedule as advised by a qualified HVAC contractor. Preventative commercial HVAC maintenance is recommended twice a year, and it's important when it comes to:
Extending the life of your commercial furnace
Ensuring safe operation of the system
Avoiding inconvenient, potentially costly HVAC breakdowns and repairs
Keeping your facility's energy bills low
Capital Heating & Cooling works with both large national companies and small local businesses on their commercial furnace maintenance. We provide the highest level of customer service, and we proactively communicate issues that need immediate attention and those that can be addressed in the near future.
Industrial Boiler Tune-Ups
Commercial boiler systems are sophisticated pieces of equipment, requiring a highly trained commercial HVAC company to perform its routine maintenance checks. The temperature and pressure your commercial boiler uses to convert water to heat produces a force nearly as explosive as gun powder. One wrong turn of a valve by an unqualified or inattentive HVAC technician could be disastrous!
Like any system, your boiler will become less efficient over time and is vulnerable to breaking down without proper, regular tune-ups. Failure to follow the recommended commercial boiler maintenance schedule can result in a complete breakdown.Your commercial boiler should be checked and maintained yearly, before the weather turns cold.
During the commercial boiler maintenance visit, if our technicians identify necessary boiler repairs (such as faulty components, cracks, leaks, damaged instruments, clogged burner, or exhaust pipes) we'll discuss the best course of action with you before implementing.
Commercial Heat Pump Maintenance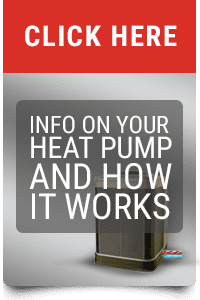 Commercial heat pumps, like all commercial HVAC equipment, require regular maintenance to keep them running more efficiently for a longer period of time. The good news is, your commercial heat pump maintenance costs less than maintaining a separate air conditioner and furnace units.
Having your commercial heat pump maintenance performed by our certified technicians means your equipment is inspected, cleaned and adjusted annually to avoid common problems like:
Faulty thermostats
Low refrigerant
Poorly reversing valve
Worn out compressor valve
Return duct leakage
If not addressed, these commercial heat pump issues can lead to an inconvenient break down or even a complete system failure! Scheduling regular maintenance helps you proactively catch any issues before they become expensive, inconvenient problems.
Commercial Water Heater Maintenance Services
Commercial water heaters require regular maintenance to keep them running more efficiently, resulting in lower energy bills and less risk of a breakdown or complete system failure. When you hire Capital Heating & Cooling for your commercial water heater maintenance you get the very best commercial maintenance technicians and the highest level of customer service! It's not worth risking your building's hot water—schedule regular maintenance so you can be sure that your system is functioning at peak performance before the winter months hit.
Commercial HVAC Maintenance Plans for Menomonee Falls Area Businesses
The easiest and most affordable way to stay on top of scheduling regular HVAC maintenance at your commercial facility is to sign up for a Capital Rewards ™ Commercial HVAC Maintenance Plan. We offer various plans for businesses of different sizes at different price points.
Benefits vary between plans, including benefits like:
24-hour priority service
Rebates & credits
Preferred pricing
24/7 emergency commercial HVAC service
No overtime charges
Free service calls (not including the cost of repair)
Inflation protection
And more!
To learn more about the Capital Rewards ™ Commercial HVAC Maintenance Plan that's right for your business, contact us online or give us a call now!
Call Capital Heating & Cooling for Commercial Heating Maintenance in the Menomonee Falls Area
Your commercial heating system is an expensive investment in the overall comfort of your facility. If you're ready to start protecting that investment with regularly performed maintenance from a top-tier commercial HVAC company, we're here to help!
Contact Capital Heating & Cooling to schedule commercial heating maintenance for your Milwaukee-area business, or give us a call to discuss your options today!