Commercial buildings and large facilities require custom designed HVAC systems that often include different types of equipment – like refrigeration systems, rooftop units, boilers or furnaces, geothermal equipment, and more. Capital Heating & Cooling specializes in designing and installing commercial HVAC systems meeting even the most sophisticated facility's needs.
Our industrial heating services include installing and/or replacing:
Boilers
Furnaces
Heat Pumps
Oil to Gas Conversions
Contact us today to schedule a consultation for your industrial heating installation needs.

Schedule An Appointment
---
Commercial Furnaces Installed by Industry Leading HVAC Contractors
Whether you need furnace replacement in an existing space or installation in a brand new building, it's important to choose a qualified HVAC contractor with vast experience in commercial heating and cooling services. Only Capital Heating & Cooling specializes in commercial furnace installation, maintenance, and repairs – offering the best services throughout Milwaukee, Waukesha, and Racine. For over 10 years we've partnered with national brands as well as local business to provide commercial HVAC services that are affordable and reliable.
While most heating systems operate on similar principals, commercial HVAC systems are more complicated because of the larger project scope and the demands of the HVAC equipment. Capital Heating & Cooling leverages a team of qualified engineers, electricians, and HVAC installers to professionally install a commercial furnace system you can rely on 24 hours a day. Our project estimates are comprehensive, and you can be sure there are no hidden fees that present themselves later.
Commercial Furnace Installation with Capital Heating & Cooling includes:
Commercial Project Manger
Installation Service
Lien Waiver
Warranty
100% satisfaction guarantee
Effectively Control the Temperature of Your Building, Office, Store Front, or Restaurant with a Commercial Heat Pump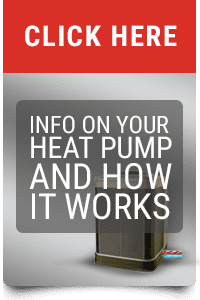 Commercial heat pumps are a cost effective alternative to separate furnace and air conditioning systems at your business. Day to day business operations are costly enough, so our commercial HVAC customers welcome the opportunity to lower their heating maintenance costs and energy bills with a heat pump.
If you're considering installing a heat pump in your business, be sure to hire a qualified commercial HVAC company that has experience doing the job. Industrial HVAC systems are complex, and the wrong HVAC contractor could end up costing you big money if your commercial heat pump is not installed properly. These self-contained units are suitable for ground-level or rooftop installations, and horizontal or down flow applications. Capital Heating & Cooling specializes in commercial HVAC systems and performs commercial heat pump installations on a weekly basis. We work with a team of experts including engineers, architects, plumbers, electricians, and our own heating system installers. We also have our commercial HVAC project manager develop a custom plan that meets your exact needs before any work begins.
When you choose Capital Heating & Cooling to install your commercial heat pump, you can count on:
Comprehensive Estimate with no hidden costs
Commercial Project Manager
Professional HVAC Installation
100% satisfaction guarantee
Lien Waiver upon job completion
Our HVAC experts can help you identify which heat pump is right for your commercial and industrial space.
Convert Your Old Commercial Oil Furnace into an Efficient Gas Furnace
With the unpredictably rising cost of oil, many businesses are choosing to invest in converting their commercial oil furnace to a natural gas furnace system instead. In addition to being a safer, more efficient and cost effective way to heat your business, natural gas is a more environmentally friendly way to heat than the antiquated oil burning heat system.
Capital Heating & Cooling in New Berlin, WI specializes in commercial oil to gas furnace conversions on a weekly basis. Our customers work with a dedicated commercial HVAC project manager that sees their project through from start to finish – starting with a comprehensive estimate and ending with a 100% satisfaction guarantee and quality assurance inspection.
With Capital Heating & Cooling, the cost of oil to gas conversion consists of the commercial HVAC equipment, gas piping, duct work connection, chimney-liner installation, and facilitating a new gas meter installation if needed. Plus, as the local commercial HVAC experts we're always abreast of rebates and incentives for converting to natural gas or upgrading to high-efficiency commercial HVAC equipment. Only Capital Heating & Cooling stands behind your commercial oil to gas conversion with a 100% customer satisfaction guarantee.
Commercial Boiler System Installation and Replacement
Boilers in general are a sophisticated heating system prone to disaster if not properly installed by a qualified HVAC company. The high temperature and extreme pressure that a commercial boiler system uses to convert water to heat produces a force that's nearly as explosive as gun powder. Capital Heating & Cooling specializes in commercial HVAC and provides professional boiler installation, maintenance and repair services to businesses across the country. In addition to the HVAC equipment installation, a dedicated Commercial Project Manager will help you identify any indoor air quality solutions that can make your HVAC system operate more efficiently and customers more comfortable.
Locally owned and operated in New Berlin, WI Capital Heating & Cooling works with a team of experts to deliver the highest quality commercial boiler installation for your Milwaukee area business.
As a business owner or new construction manager we realize your time and money are valuable, so we don't waste either. We use upfront pricing with no hidden fees that present themselves later. Capital Heating & Cooling provides a comprehensive HVAC estimate for your commercial boiler installation job that includes permits, lien waiver, materials, labor, HVAC equipment and warranty.
Emergency Heating Service in Waukesha and Throughout Southeast Wisconsin
Capital Heating & Cooling offers superior Milwaukee commercial heating system installation and replacement services in Southeast Wisconsin. When commercial heating systems malfunction and need to be replaced quickly, we provide 24/7 emergency heating service in Waukesha, WI and other surrounding areas. Commercial heating systems lose efficiency or stop working altogether as they age. Capital Heating & Cooling always provides commercial heating system installation services with the highest quality workmanship. We also have the largest selection of HVAC equipment so we make sure you have the best equipment suited for your business needs. Trust our Milwaukee commercial HVAC technicians to install your heating system to the highest standards.
Pairing our Waukesha heating system installation services with our heating system repair and maintenance services guarantees your system will always be functioning at its best. Capital Heating & Cooling in Milwaukee believes in providing top quality services at the convenience of our customers. For this reason we deliver same day HVAC service and emergency heating service in Waukesha and Southeast Wisconsin.
Our commercial HVAC services include:
Free Estimates
Design Support Based On Your Facility's Needs
Obtaining Commercial Permits
Installation
Custom Ductwork
Custom Sheet Metal – we can install in any building
Oil To Gas Conversions
Post-Installation Inspection
100% satisfaction guarantee
Why choose Capital Heating & Cooling in Menomonee Falls
Free On-Site HVAC Estimates
24/7 Emergency HVAC Service
100% Satisfaction Guarantee
Professional HVAC Technicians/Installers
Same-day HVAC Service
Licensed and Insured