Businesses Nationwide Trust Capital Heating & Cooling to Install Their Boiler Heating Systems
When your business is in need of a new boiler heating system, it's important to hire an experienced HVAC contractor in Wisconsin. Commercial heating systems, especially boilers are complicated and a professional HVAC installation can make the world of difference because even the very best commercial boiler equipment will fail if it's not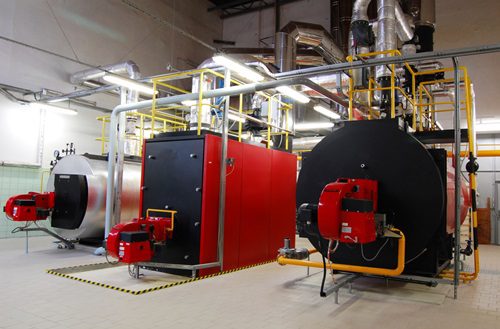 properly installed. When you hire our Menomonee Falls HVAC company to install your commercial boiler system, you get a full team of commercial heating professionals from start to finish. Whether you have a bid and spec commercial boiler replacement in Milwaukee or a design build boiler installation in Brookfield, our heating and air conditioning experts have the expertise to install your commercial boiler right the first time.

Schedule An Appointment
Capital Heating & Cooling provides a top quality selection of commercial heating equipment including well-known boiler products like Burnham, Weil-McClain boilers, Burnham boilers, Bryant, and Buderus, as well as Energy Star® rated boiler installation to save your business even more money.
---
Replace or Repair: What's Best For Your Boiler System and Budget
4 Boiler Replacement Signs
Often boiler repair services are all you need to get back on track, but sometimes boiler replacement is more cost effective. Because Capital Heating & Cooling specializes in commercial HVAC systems – including commercial boiler installations, replacement, repairs and commercial boiler
maintenance – we are a valuable source of information when it comes time to evaluate a new boiler system for your business. If you answer yes to the questions below, it's time to replace your old boiler:
Does you constantly need boiler repairs?
Over time the parts of any mechanical system start to wear out. Frequent repairs usually means your boiler system is getting old and you (and your budget) may be better served by a new, reliable and perhaps energy efficient commercial boiler replacement.
Are your boiler repairs expensive?
A good rule of thumb is if your commercial boiler repair costs is about half the price of a new system, you should consider a new system. After all, why would you keep spending money on a system that's on it's way out anyways? The trick is determining when the right time to replace your boiler instead of repairing it.
Something to consider is a commercial HVAC maintenance plan. With an annual HVAC maintenance plan from Capital Heating & Cooling, you can apply the money you've spent on recent boiler repairs towards a new boiler system installed by our HVAC experts.
Is your boiler 15+ years old?
When commercial heating systems get old they not only break down frequently, but components begin to deteriorate which can be unsafe. This typically starts to happen after 15 years, but can vary depending on how well your boiler heat system has been maintained over the years.
Is your boiler leaking?
Do you see water on the floor near your commercial boiler? If so this usually means your boiler is leaking and the heat exchanger is worn out. Because the cost to replace the heat exchanger is so expensive, we recommend a replacement boiler. It's a good idea to have our professional boiler repair team take a look to confirm an actual leak before committing to a replacement heating system.
If you're considering a replacement boiler system for your business and want a second opinion, schedule a free consultation with our boiler installation experts. We come to your place of business to discuss your commercial heating needs, evaluate your building and recommend the commercial boiler system that aligns with your budget and needs.
Schedule a free consultation with our Commercial Boiler Installation Company in Menomonee Falls.
---
Commercial Boiler Installation and Replacement Costs
There's a variety of factors that impact the cost of a new commercial boiler system installation. It's important to choose an HVAC contractor that has experience with industrial and commercial HVAC installations to ensure your initial estimate isn't missing crucial components that may come back to bite you later! The team of seasoned commercial boiler installers at Capital Heating & Cooling perform a thorough inspection of your commercial space, any existing HVAC equipment, and discuss your priorities and concerns to ensure we deliver a commercial boiler system that exceeds your expectations.
Our Menomonee Falls HVAC company considers things such as project scope, type of boiler equipment, and the quality of HVAC installers we employ when providing you with the cost to install a new boiler system: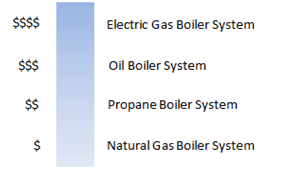 Project Scope
Commercial boiler replacement (replacing an existing boiler system) will cost less than a boiler system installation (installing a heating system in a space that didn't previously have one) or a retrofit (changing from one type of heating system to another). This is because with boiler replacement jobs, the heating system's infrastructure – i.e. Piping, zones, radiation type, controls, etc. – don't need to change much, if at all.
Boiler Equipment
The type of fuel your facility is set up for will also impact your commercial boiler costs. Natural gas is the least expensive, followed by propane, oil, and an electric boiler system. The brand of HVAC equipment and efficiency of boiler you choose will impact the cost as well.
Our commercial heating experts will guide you through the boiler equipment selection process, effortlessly covering important features like efficiency, boiler maintenance to help make your new boiler system most affordable.
Caliber of HVAC Contractor
Any Milwaukee HVAC contractor can make something cheaper by cutting corners, leaving you to deal with the problems later. Additionally, even the very best boiler equipment will quickly break down if it's not installed correctly. Capital Heating & Cooling was recently named #1 HVAC Contractor in Milwaukee, Waukesha, and Racine counties because of our reputation for high quality work and professionalism; we'll never cut corners or jeopardize the safety of our customers to save a buck. Our Commercial HVAC customers have confidence knowing their commercial heat installation project was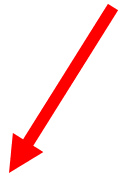 done right, including insurance, permits, and per codes.
---
Professional Commercial Boiler Installers Make the Difference
Why Our Commercial HVAC Technicians Are Better
Commercial boiler systems are complicated and not just anyone can install them correctly. Our local team of commercial HVAC technicians are highly trained and have over a decade of commercial heat system installations under their belts. Every employee at Capital Heating & Cooling undergoes aptitude testing, drug screening, background checks and even personality assessments to ensure they meet the high standards of our company. In addition to technical expertise, our installers are trained to deliver the highest level of customer service. So in addition to installing your new commercial boiler system to the exact manufacturer specifications, safety standards and city and state codes, Capital Heating & Cooling technicians ensure the entire work area is thoroughly cleaned and all debris is hauled away when the job is complete.
Contact us today for more information or to set up a free, on-site boiler installation consultation.