The HVAC Contractor Menomonee Falls Businesses Trust for Commercial AC Installation & Replacement
In the Milwaukee area a proper air conditioning system is absolutely vital to your commercial business. Our summer seasons bring out plenty of heat, and doing without can leave employees uncomfortable, can make clients shy away, and at worst, can halt productivity completely. That's why you need commercial AC unit installation service professionals that offer you the best in the business—it's why you need Capital Heating & Cooling!
For well over a decade our service team has been offering leading cooling products to commercial clients in Southeastern Wisconsin. Our commercial air conditioner installation services are designed to expertly meet your needs, and our 100% service guarantee backs our confidence. Whether you're looking for a replacement, retrofit, or a new rooftop system, you'll find exactly what you're looking for with our dedicated HVAC team.

Schedule An Appointment
---
Capital Heating & Cooling Installs a Wide Range of Commercial Air Conditioners
Our NATE-Certified technicians will happily install any air conditioner make or model, even if we didn't install it in your Milwaukee area commercial business. Whether it's an old Trane air conditioner or a brand new high-efficient Bryant air conditioning system, our technicians are the best in the industry. From Trane and Bryant to Carrier, Goodman, and more, our team can repair your Menomonee Falls property's commercial AC unit. You can rest assured knowing we will quickly diagnose and repair the issue at hand, safely and cost-effectively.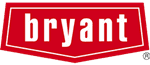 1 Year Guarantee on the Installation of Your Commercial AC Unit
At Capital Heating & Cooling, we want you to be completely satisfied with your commercial HVAC services and that's why we offer our satisfaction guarantee. Our experienced local heating and cooling technicians help you find the best cooling solution to suit your Milwaukee property's HVAC installation needs. No job is too big or small, and we always ensure 100% customer satisfaction on every project.
---
Industries We Serve in SE Wisconsin
Our team proudly serves all industries in Milwaukee, including:

Factories
Warehouses
Hospitality
Medical facilities
Offices and government buildings
Corporate businesses
Hotels and motels
Apartments and condominiums
And much more
For superior commercial air conditioning installation in Milwaukee, count on Capital Heating & Cooling to provide. Contact us today to learn more about how our service can help you, or to set a date for your consultation!
---
Commercial Air Conditioning Installation in Southeast Wisconsin
Our installation service seeks to offer you not just an adequate commercial AC unit, but a superior one. Your commercial air conditioner needs to be powerful, reliable, and expertly sized to suit your specific needs. That's why our service team puts years of experience and training to use to match you with the ideal option to meet your needs.
We work with the best in the industry when it comes to commercial quality products, meaning cutting-edge air conditioning units from industry leading manufacturers including:
Carrier AC systems
Goodman AC systems
Trane AC systems
Mitsubishi AC systems
And even more!
Capital Heating & Cooling Milwaukee HVAC technicians also install ductless AC systems for commercial properties, such as hotels and apartments. Ductless AC systems are quieter than traditional units and are perfect for those rooms that need to be heated or cooled on demand—like conference rooms, gyms, meeting rooms, offices, and more. A ductless AC system is often a cost-effective alternative to routing duct work into a room.
How to Choose the Right Commercial Air Conditioning System in Southeast Wisconsin
The right air system can help reduce your energy bills. As the top HVAC contractor in Milwaukee, we install all types of industrial air conditioning systems including rooftop units, air handlers, chiller systems, mini-splits, and traditional furnace and air conditioner style systems. Our seasoned commercial HVAC team provides free on-site consultations to help you match the right system for your commercial building and your budget. You can always depend on our highly trained and experienced Milwaukee cooling system technicians to provide the highest-quality HVAC installations, backed by our 100% satisfaction guarantee.
Contact our Milwaukee HVAC specialists today for your free consultation on commercial air conditioning system installation.
---
The Benefits of a Commercial Air Conditioner Installation
When it comes to installing a new system, the investment must always be weighed against the benefits. At Capital Heating & Cooling, we're happy to say that you stand to gain considerable perks by choosing a brand new commercial air conditioning unit with our team. Advantages include:
More efficiency. HVAC technology moves at an alarming rate, and each year systems become stronger and better, while also becoming more energy-efficient. This means more comfort for your business—at a far lower cost for operation.
Reliability. As a business in Southeast Wisconsin, you don't have time to fiddle with a sub-par system that goes down or provide shoddy cooling on a consistent basis. A new, high-efficiency commercial AC installation can help you gain a system that is far more reliable.
Simpler and more cost-effective repair solutions. Regarding commercial HVAC systems, some repairs are entirely too expensive for the benefit or repairing the system, meaning you stand to gain much more in overall benefits and cost avoidance by replacing. This solution is ideal for AC compressor failure, refrigerant line breaks, and similar issues.
A far more effective system. Many businesses continue to rely on portable air conditioning and window air conditioner systems due to lacking ducts or because they feel they can't find a more ideal solution. But with Capital Heating & Cooling, you have access to ductless mini-split systems that will offer higher comfort and efficiency than archaic "standard" room air conditioner systems.
---
How Much Does It Cost to Install a Commercial Air Conditioner in Menomonee Falls?
The cost to install a new commercial air conditioning system in Southeast Wisconsin depends on a variety of things, such as:
The size of your property
The type of AC unit
The features you want your new system to have
Choosing a professional HVAC installation company is imperative for a quality commercial air conditioning unit installation that won't leave you aggravated with expensive and inconvenient breakdowns. Anyone can make something cheaper by cutting corners, so it's important to know exactly what you're paying for! You don't want to invest in a cooling situation that isn't right for you. Sometimes business owners opt to install window air conditioners or portable AC units so they don't need to install ductwork—but these are no match when it comes to a central air conditioning.
Capital Heating & Cooling promises that if you find the same exact air conditioner installation cost—including factors like guarantees and commercial air conditioning equipment—we'll match the price. Our Milwaukee area air conditioning contractors will even help you compare the estimates to better understand what's included and what's not!
---
Keep Tenants Happy with a New Commercial Air Conditioner
Adding an air conditioning system to an investment property is one of the cheapest ways to add value and keep tenants happy. There are a lot of choices when it comes to choosing a new AC system: How much will it cost and how will I pay for it? Is it a tax deduction? Who should I hire? Capital Heating & Cooling's installation experts give you all the information necessary to make these important decisions. With over 10 years of experience repairing & installing air conditioning systems in multi-unit buildings— we're the experts in Southeastern Wisconsin.
Another great way to keep tenants happy with their new AC System is to install programmable thermostats. This way they have more control over their energy bills. When used correctly, programmable thermostats can save up to $150 a year in energy costs. See more ENERGY STAR© Tips for renters.
"As a property owner and a contractor I have used them over the years for multiple type projects, both large and small and from service to installs. They have been amazing to work with and have been extremely accommodating in some unique situations I have encountered."
– Ishan, Commercial Property Owner in Milwaukee & Brookfield, WI
---
Commercial Air Conditioning System Repair Options from Menomonee Falls's Leading HVAC Contractor
While commercial HVAC equipment is complex and requires expert repair service by a qualified HVAC contractor. Don't be fooled by untrustworthy contractors who may try to fast talk you into ditching your HVAC equipment at the first sign of repair.
While there are warning signs for replacement, many commercial AC unit problems don't necessarily call for a replacement—repairs can sometimes be faster and cheaper than replacing your entire commercial cooling system. Because of the complexity (and location) of most commercial equipment, calling an experienced HVAC contractor, like Capital Heating & Cooling who specializes in commercial HVAC systems is recommended.
We can even get you set up on a commercial HVAC maintenance plan that includes preferred pricing and rebates on repairs and replacement equipment. Trust our New Berlin HVAC company to give you honest advice on your commercial cooling system.
---
Why Choose Capital Heating & Cooling for Your Commercial AC Installation in Southeast Wisconsin
As a long-running business with a strong past of complete customer satisfaction, we understand the needs of your business. We are absolutely dedicated to tailoring our services to meeting your needs, and when you choose Capital Heating & Cooling, you can rest assured that your comfort and satisfaction always come first—we've got the knowledge to guide you through choosing and sizing the best air conditioning system for your property. Our team provides:
Free On-Site Estimates
Dedicated Commercial Project Manager
100% Satisfaction Guarantee
24/7 Emergency Repair Service
Professional Milwaukee HVAC Technicians/Installers
Same-Day Service
Licensed & Insured Professionals
See What Our Satisfied Commercial Air Conditioning Customers Are Saying:
"It has been great working with them. They are quick and efficient. They clean everything up when they leave. I have nothing but good things to say about them. They don't try to oversell me on anything. They are reasonably priced, and easy and professional to work with. They are quick to get back to us and come out quickly if I need maintenance."
– John Duggan, Pub Owner in Milwaukee
Need a new commercial air conditioner installed in New Berlin, Waukesha, Menomonee Falls, or in the surrounding areas? Contact Capital Heating & Cooling to schedule an appointment.