Indoor Air Quality for Milwaukee and Surrounding Areas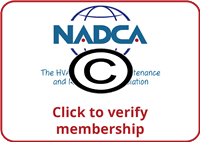 Indoor Air Quality (IAQ) has become a popular buzz word amongst homeowners, businesses and HVAC companies.  So what exactly is it?  Indoor Air Quality refers to the air quality inside your home or business, especially as it relates to the health and comfort of those inside.  Pollutants from the environment, gases, building materials, cleaning products and pesticides are all sources of indoor air pollution that can be harmful to your health and your building's structure.  No matter how clean you keep your home or business it's likely full of pollutants that can aggravate asthma and allergy symptoms – and increase the odds of a cold or flu.
While the most effective way to reduce indoor air pollution is to eliminate the source of contaminants, there's also some easy at home tips to improve your indoor air quality.   For more  immediate results to remove bacteria and contaminants from the air in your home or business consider professional Indoor Air Quality solutions.

Schedule An Appointment
Capital Heating & Cooling offers the following Indoor Air Quality Solutions:
Air Duct Cleaning
Air Purifiers
Whole Home Dehumidifiers
Whole Home Humidifiers
UV Lamps
Ventilators
Media Filters
Carbon Monoxide Alarms
---
Certified Air Duct Cleaning Service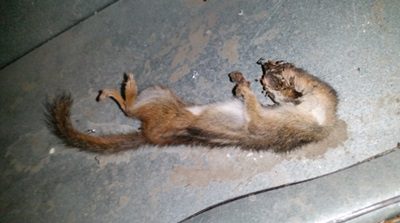 If your family or your customers suffer from allergies, or are  just simply grossed out by the idea of breathing in airborne particles of dead skin, pet dander, feces, and bacteria you may be in need of professional Air Duct Cleaning services.  After all clean air ducts means cleaner breathing air (and a cleaner place!). Air duct cleaning removes dirt, dust, allergens, pollen and other contaminants which build up in your HVAC ducts. When the AC or furnace kicks on the fans within your HVAC system blow these contaminants out of your vents and into the air you breathe.
Whether you are located in Brookfield, Waukesha, New Berlin, Menomonee Falls, or Wauwatosa, our Milwaukee air duct cleaning professionals will deliver the best HVAC services in the area. We clean out air ducts of any size, from single family homes to commercial buildings. No matter the size of your air duct system or how much traffic is found inside them, the air ducts are easily forgotten about and can go uncleansed for years. The dust and pollutants are not seen building up in them, and "out of sight, out of mind" has never been truer. The aspect which effects our health directly is the most overlooked – so if it's been 3 to 5 years, or even more, it's time to have your air ducts cleaned out. If someone smokes in the house, or you have a pet that sheds a lot, the air ducts may have to be cleaned more often. Our Indoor Air Quality specialists will answer any and all of your questions regarding our duct cleaning services, and prices.
Tips for Choosing an Air Duct Cleaning Company
Capital's philosopy on Air Duct Cleaning Costs: We uses honest, flat rate pricing based on the size of your home or business.  There's no vent counting, or bait and switch tactics that are confusing and wind up costing you more. Tell us how many systems you have, and how many square fee there are and we'll give you one price.
Contact the Milwaukee area Duct Cleaning experts for a free estimate.
---
Whole Home Air Purifiers
Air Purifiers are professionally installed into your existing heating and cooling system and are designed to remove contaminants throughout the air in your home or business .  How it works: the polluted air in runs through the Air Purifier's high quality media filter, reducing  airborne pollutants like bacteria, viruses, pollen and mold before it circulates back through the space. Some air purifiers take only mere hours to clean the air in your home or business.  There's a variety of Air Purifiers to choose from, each with their own benefits such as severe allergy or asthma relief, dust build-up, and heating and cooling equipment protection. Regardless of which brand or model you choose, low maintenance is a benefit they all share.  Compared to portable air purifiers monthly cleaning needs, a whole home air purifier requires attention just once a year.
---
Whole Home Dehumidifiers
Moisture problems are a common source of indoor air pollution because they can lead to indoor mold growth. Mold can emit VOCs and particulates, compromising the quality of your indoor air and leading to negative health effects.  In addition to negative health effects, mold and mildew smell bad, and can cause rotting and warping to wood floors and furniture, as well as structural damage that can be costly to repair.
Since it is impossible to eliminate mold spores, the best way to reduce the impact of mold on indoor air quality is to prevent moisture problems that enable mold growth. According to Web MD the humidity level of indoor air air should be no higher than 50% and no lower than 30%.  Capital Heating & Cooling installs premium Whole Home Dehumidifiers that work with your existing HVAC system to remove excess moisture – reducing mold and mildew growth.  A humidity monitor can help you easily adjust the levels in your home or business accordingly.
Our Milwaukee area dehumidifier system installers offer various brands of dehumidifiers to suit your specific needs. We also offer humidity monitors to help you gauge the level of humidity in your air.
---
Whole Home Humidifiers
Home humidifier systems are more important than most people realize. Not enough moisture in the air can irritate the nose and throat, causing sore throats, bloody noses and other annoyances. Whole Home Humidifiers also reduce active flu viruses in the air and on surfaces. When cold air strikes, running a Whole Home Humidifer helps relieve congestion and soothes sore throats. This is especially important for children since their small nostrils get stuffed up more easily than an adult's. In fact, pediatricians encourage the use of a Whole Home Humidifer when a child has a cold to help ease their congestion. Overall, Whole Home Humidifiers help you breathe easier by reducing dry, uncomfortable air in the home.
Portable humidifiers are available yes, but they come with extra work: cleaning frequently, adding water, moving from room to room, and watch out for the cord!  A Whole Home Humidifier automates the process AND adds the optimal amount of moisture throughout your whole home or business.  Systems can easily be installed within hours and are backed by our 100% satisfaction guarantee.
Check out some of our Whole Home Humidifier Reviews & the top 8 Whole-Home Humidifier Benefits!
---
UV Lamps
UV lamps help protect your home and business against mold, bacteria and germs by eliminating microbe contaminants which breed in moist HVAC systems, causing health problems for many. Eliminating these contaminants before you breathe them in helps improve the quality of your indoor air and increases your HVAC system's performance too. UV lights are especially important in hospitals, commercial buildings and homes with young children, elderly, or those with allergies and/or asthma. UV lamps can easily be installed into existing heating or cooling systems, so you can start zapping airborne contaminants before you breathe them in.
---
Ventilators
Ventilators bring pre-filtered outdoor air inside, replacing stale, polluted air that gets trapped in today's tightly-constructed buildings. It's like opening a window without losing indoor comfort or wasting your energy dollars.
---
Media Filters
Indoor air filters reduce allergens in the air by catching dust mites and other small particles in the filter. This means contaminated air is gets caught in your air filter, so it's not floating around the air in your home or business. The higher the MERV rating, the more contaminants it filters out. Allergists encourage the use of indoor air filters for those with allergies, as well as homes (or businesses) with infants, young children or the elderly. Professional indoor air filter services are especially important for nursing homes, day care centers, hospitals, assisted living facilities and so many more. Our Milwaukee area indoor air filtration specialists have a variety of high quality indoor air filters to serve your unique needs.
---
Carbon Monoxide Alarms
Carbon Monoxide Alarms use sensor technology to detect deadly gas and record levels of CO circulating in your indoor air. When dangerous levels of CO are present a loud, audible alarm alerts you and your family automatically.
---
Milwaukee Indoor Air Quality Specialists at Your Service
Whether you need a whole home humidifier installed in Brookfield, or duct cleaning service in Milwaukee, Capital Heating and Cooling does it all. Our friendly and experienced Milwaukee area indoor air quality specialists consistently use the best indoor air cleaning equipment and the latest techniques to keep your home healthy.  Our heating and cooling Milwaukee HVAC professionals serve residential and commercial customers across Southeast Wisconsin. You can count on one of our team members to be in your area or very close to it at all times, ensuring you get rapid response time from Milwaukee HVAC professionals who care.
With our Milwaukee area indoor air quality services, the air you breathe stays free of viruses, pollen, mold, dander, dirt and other contaminants. With the right mix of solutions, Capital Heating and Cooling provides customers in Milwaukee and surrounding area twith clean, comfortable and allergen free indoor air. The benefits of clean air are practically endless, but the biggest benefits are:
Reduces/Eliminates Allergens (indoor, outdoor and pet)
Reduces/Prevents Asthma
Reduces/Eliminates Cold and Flu Viruses/Germs
Eliminates Odors (especially pet smells)
Reduces/Eliminates Mold and Mildew
Improves Skin Appearance
Contact our Milwaukee indoor air quality specialists now to learn more about the importance of healthy indoor air or to schedule air duct cleaning in Milwaukee, air purification, or indoor air equipment maintenance.